When anaesthetists can't sleep ...
Dr Michael Toon, anaesthetist and stand-up comedian is a guest on the Ockham's Razor podcast.
"On the eve of one of the most important days of his life - not including his turn at the Olympics! - Michael Toon could not do the one thing he desperately needed to do. For a man who hoped to put people to sleep for a living, it was three parts irony to four parts frustration."
Listen to the episode here.
---
Doctors are human too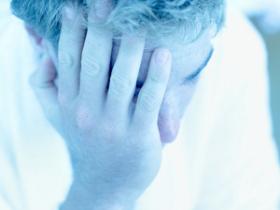 Click here to read a series of articles, from the Australian Doctor website, which highlight the theme of #doctors-are-human-too. This sheds light on the need to preserve and maintain doctors' mental health, so they can live fully while also being present for their patients.
---
​Kim DD, Kimura A Jr, Pontes DKL, Oliveira MLS, Cumino DO. Evaluation of anesthesiologists' knowledge about occupational health: pilot study. BMC Anesthesiology. 2018;18(1):193-193.
Canadian Anesthesiologists' Society.Healthy Anesthesiologist [Internet]. 2019. From: https://www.cas.ca/English/Healthy-Anesthesiologist. Accessed 6 March 2019.
Schäfer SK, Lass-Hennemann J, Groesdonk H, Volk T, Bomberg H, Staginnus M, et al. Mental health in anesthesiology and ICU staff: sense of coherence matters. Front. Psychiatry, 19 September 2018.
Patel RS, Bachu R, Adikey A, Malik M, Shah M.
Factors related to physician burnout and its consequences: a review.
Behavioral Sciences (Basel, Switzerland). 2018;8(11).
Dhand, S.
Why doctors are unhappy in their jobs - and what to do about it
. Medical Observer, Opinion, 12 June 2019.
---