The Cancer Council of Australia has podcasts about cancer and the many questions that patients, and their carers, might have about the diagnosis, treatments and conditions. As well as living with cancer. Links to the two podcasts series are below:
Podcast: The Thing About Cancer - Information and insights for people affected by cancer.
Podcast:The Thing About Advanced Cancer - Information and insights for challenging times.
A podcast of interest from The Thing About Cancer series, is "Managing Cancer Pain", which is an interview with Professor Paul Glare, a pain management specialist.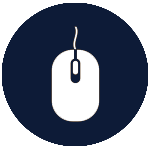 Access all Cancer Council of Australia podcasts on their website.