Skip to Main Content
It looks like you're using Internet Explorer 11 or older. This website works best with modern browsers such as the latest versions of Chrome, Firefox, Safari, and Edge. If you continue with this browser, you may see unexpected results.
This page contains information about accessing educational resources via the ANZCA Library, as well as linked list of selected books related to Neuroanaesthesia.
How to access e-resources
Your college ID (or staff username) and ANZCA/ Networks password are used to access library e-resources.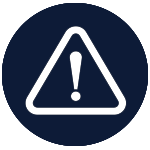 Having trouble logging into e-resources? Try emptying your browser cache, closing and reopening your browser, and trying again.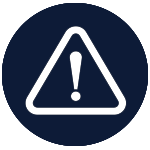 Forgotten your ANZCA/ Networks password? Try resetting your password using the "Forgot Password?" link and/or messaging the "Webmaster (technical issues)" via the college contact form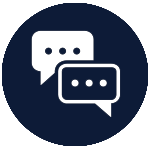 Experiencing difficulties, or need help? Contact the Library
Anesthesiology case files (AccessAnesthesiology)
The AccessAnesthesiology database resource contains many resources in the specialty area of anaesthesia, with the Case Files resource, there is a subtopic of Neurological Disorders. These case files contain a case description, self-study questions (with answers), definitions, clinical approach, summary of learnings and comprehension questions.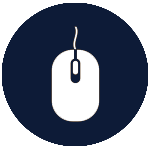 Check out the Anaesthesiology case files for Neurological Disorders here.
Podcast highlights
Episode 81: Anesthesia for Craniotomies with Alyson Russo: In this episode, episode 81, I welcome Dr. Alyson Russo to the show to discuss how to prepare for and conduct anesthesia for craniotomy surgery.
---
Episode 113: Anesthesia for Aneurysm Clipping With Dave Mintz: In this 113th episode I welcome Dr. David Mintz back to the show to discuss anesthesia for intracranial aneurysm clipping.
---
OpenAnesthesia - Neuroanesthesia
OpenAnesthesia - Neuroanesthesia

OpenAnesthesia offers online education resources. We are dedicated to using cutting-edge technology and a modern approach to education to provide the best, most time-efficient continuous education that targets individual resident's and physician's strengths and weaknesses, and, of course, interests. Our goal, as from our inception, to offer an education system that is effective, engaging, and ultimately improves anesthesiology practice and patient care.
Neurological self-education resources
Keyword Review: NeuroAnesthesia Part 1 - Dr. Dority
---
Keyword Review: Neuro Anesthsia Part 2 - Dr. Dority
---
ANZCA acknowledges the traditional custodians of Country throughout Australia and recognises their unique cultural and spiritual relationships to the land, waters and seas and their rich contribution to society. We pay our respects to ancestors and Elders, past, present, and emerging.
ANZCA acknowledges and respects Māori as the Tangata Whenua of Aotearoa and is committed to upholding the principles of the Treaty of Waitangi, fostering the college's relationship with Māori, supporting Māori fellows and trainees, and striving to improve the health of Māori.