Skip to Main Content
It looks like you're using Internet Explorer 11 or older. This website works best with modern browsers such as the latest versions of Chrome, Firefox, Safari, and Edge. If you continue with this browser, you may see unexpected results.
Welcome. On this page you will find a downloadable copy of the ANZCA ILLs MANAGER database and accompanying user guide.
Download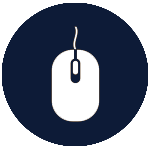 ILLS Database [zipped file] - version 1.0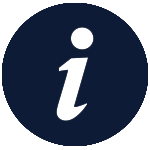 User Guide [PDF]
Click on the links above to download.
Initial Set-up and use
Download the database
Download the user guide
Unzip the database file
Set-up your database - see Starting-Up section of guide
Configure settings - see Admin Settings of guide
Add/import patrons - see Admin Settings: Updating the Database Settings & Directories section of guide
Update email templates - see Admin Settings: Update Email Templates section of guide
Searching & requesting - see Searching & Requesting section of guide
Supplying - see Supplying & Completing Requests section of guide
Statistics - click the button and enter the year!
Need help setting up - email me!
Credits
Original database elements (initial tables and forms) created by Van Duong and Barbara Slattery @ Royal Melbourne Hospital.
Current design, search and request features, email and supply features, tracking features, API lookup features created by John Prentice, ANZCA Library.
Acknowledgement
ANZCA acknowledges the traditional custodians of Country throughout Australia and recognises their unique cultural and spiritual relationships to the land, waters and seas and their rich contribution to society. We pay our respects to ancestors and Elders, past, present, and emerging.
ANZCA acknowledges and respects Māori as the Tangata Whenua of Aotearoa and is committed to upholding the principles of the Treaty of Waitangi, fostering the college's relationship with Māori, supporting Māori fellows and trainees, and striving to improve the health of Māori.