Skip to Main Content
It looks like you're using Internet Explorer 11 or older. This website works best with modern browsers such as the latest versions of Chrome, Firefox, Safari, and Edge. If you continue with this browser, you may see unexpected results.
This guide contains links to information and resources of relevance to ANZCA's Global Development committee. The Global Development committee is "committed to improving education and training capacity in anaesthesia and pain medicine in response to the needs expressed by low and middle income countries (LMIC)".
The Asia-Pacific anaesthesia resources guide promotes key anaesthesia and pain medicine books and journals available online to local doctors in areas supported by the ANZCA Global Development committee such as Papua New Guinea and Fiji.

ACCESS selected Asia-Pacific anaesthesia resources

Click here



How to access e-resources
Your college ID (or staff username) and ANZCA/ Networks password are used to access library e-resources.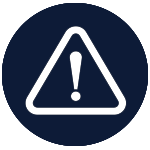 Having trouble logging into e-resources? Try emptying your browser cache, closing and reopening your browser, and trying again.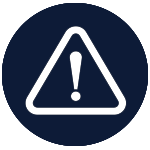 Forgotten your ANZCA/ Networks password? Try resetting your password using the "Forgot Password?" link and/or messaging the "Webmaster (technical issues)" via the college contact form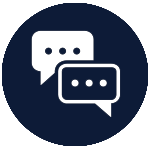 Experiencing difficulties, or need help? Contact the Library
Talk to us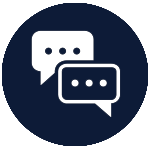 We rely on your feedback to further develop and support the ANZCA library. Use the link below to provide content suggestions, as well as to make recommendations, report issues, and to give general feedback.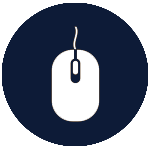 Library feedback form
Spotlight
The WAME Board of Directors has approved the following addendum to the WAME Statement on Promoting Global Health:
WAME on abstract translations Jan 17, 2020
WAME encourages all medical journal editors to encourage authors to provide abstracts in the language of the location where the research took place and that journals should make those abstracts available to readers when provided. See statement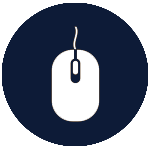 World Association of Medical Editors (WAME).
WAME on abstract translations [Internet]. January 17, 2020.https://www.wame.org/news-details.php?nid=28. Accessed 29 January 2020.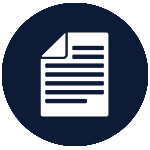 Article from the reference list of the original statement:Koplan JP, Bond TC, Merson MH, et al. Towards a common definition of global health. Lancet (London, England). 2009;373(9679):1993-1995. Read the original statement here.
---
The 2015 Lancet Commission - Global Surgery 2030: evidence and solutions for achieving health, welfare, and economic development
The Global Surgery 2030 report (including the great introductory video - shown centre tab on this page) has developed 5 key messages stressing the importance of access to safe affordable surgical and anaesthesia care when needed.
5 billion people do not have access to safe, affordable surgical and anaesthesia care when needed.
143 million additional surgical procedures are needed in LMICs each year to save lives and prevent disability (an increase from an estimated 313 million procedures per year).
33 million individuals face catastrophic health expenditure due to payment for surgery and anaesthesia care each year (plus another 48 million cases of catastrophic expenditure attributable to non-medical costs).
Investing in surgical services in LMIC is affordable, saves lives and promotes economic growth.
Surgery is an "indivisible, indispensable part of health care".
More information is available from the Lancet Commission on Global Surgery website.

ANZCA supports the vision established through the Lancet Commission on global surgery. Universal access to safe, affordable surgical and anaesthesia care when needed.
Books & e-Books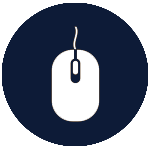 For a comprehensive list of titles, see: Global health
Find out more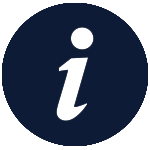 The Global Development committee is "committed to improving education and training capacity in anaesthesia and pain medicine in response to the needs expressed by low and middle income countries (LMIC)".
---
Fellows of the college develop and contribute to variety of anaesthesia and pain medicine programs across the Pacific, Asia and Africa. In response to a number of frequently asked questions the Global Development Committee has prepared information for fellows and trainees interested in working and teaching overseas.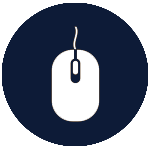 For further information please visit the Global Health page on the ANZCA website, which includes resources and initiatives like:
Scholarships and courses, and more...
Latest articles in global development
Last updated: 10 January 2023
Open access articles
Bartovic J,Datta SS, Severonic S, D'Annaa V.Ensuring equitable access to vaccines for refugees and migrants during the COVID-19 pandemic. Bulletin of the World Health Organisation. 2021; 99:3-3a. doi:10.2471/BLT.20.267690
Pouramin P, Li CS, Busse JW, et al. Delays in hospital admissions in patients with fractures across 18 low-income and middle-income countries (INORMUS): a prospective observational study.Lancet Global Health. 2020;8(5):e711-e720. doi:10.1016/S2214-109X(20)30067-X
Kayambankadzanja RK, Likaka A, Mndolo SK, Chatsika GM, Umar E, Baker T. Emergency and critical care services in Malawi: findings from a nationwide survey of health facilities. Malawi Medical Journal. 2020;32(1):19-23. doi:10.4314/mmj.v32i1.5
Dobson GP. Trauma of major surgery: a global problem that is not going away. International Journal of Surgery. 2020;81:47-54. doi:10.1016/j.ijsu.2020.07.017
Marun GN, Morriss WW, Lim JS, Morriss JL, Goucke CR.Addressing the challenge of pain education in low-resource countries: essential pain management in Papua New Guinea. Anesthesia and Analgesia. 2020;2020 Mar 12.
Pakenham-Walsh N, Godlee F. Healthcare information for all [published correction appears in BMJ. 2020 Feb 28;368:m818]. BMJ. 2020;368:m759. Published 2020 Feb 28. doi:10.1136/bmj.m759
---
Articles accessible with an ANZCA ID and password
ANZCA acknowledges the traditional custodians of Country throughout Australia and recognises their unique cultural and spiritual relationships to the land, waters and seas and their rich contribution to society. We pay our respects to ancestors and Elders, past, present, and emerging.
ANZCA acknowledges and respects Māori as the Tangata Whenua of Aotearoa and is committed to upholding the principles of the Treaty of Waitangi, fostering the college's relationship with Māori, supporting Māori fellows and trainees, and striving to improve the health of Māori.