Step 1: Sign in/create your Access profile:
First-time users must create an MGH Access profile (see above)​
IMPORTANT: Use of the Access app requires that the user have an existing MGH MyAccess account associated with one of ANZCA's MGH Access subscriptions. If you do not already have a MyAccess account set up, then refer to the instructions above on how to Create an Access profile before completing the following steps.
Step 2: Install the app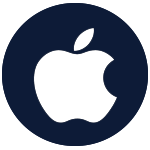 iOS (iTunes App Store) - Access: Free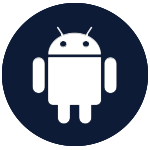 Android (Google Play) - Access: Free
Step 3 - Sign in
After installing the app on your mobile device, you will be prompted to sign in with your Access profile credentials. Please note the Access app is not yet optimized for viewing on iPad or tablet (although it can be installed on this device type and will display as phone size on-screen).
Step 4 - Personalise Access
When personalising your app access, when prompted for What are you interested in? Please select both options:
General Medicine = content from AccessMedicine. This includes several PEx titles such as Ganong's and Goodman and Gilman's. Anesthesiology = content from AccessAnesthesiology. Content includes numerous key and exam-related texts.
NOTE: You will need to re-authenticate the Access app every 90 days using the web-accessible link (see box on this page). You will receive a reminder in-app when you need to reconnect to the subscription.