Skip to Main Content
It looks like you're using Internet Explorer 11 or older. This website works best with modern browsers such as the latest versions of Chrome, Firefox, Safari, and Edge. If you continue with this browser, you may see unexpected results.
This page contains links and information related to the topic of cancer pain management, with a medical professional focus.
Guidelines and standards
---
Clinical Guidelines Network - Cancer pain management in adults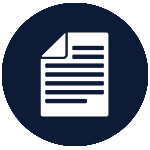 Read the Australian Cancer Pain Guidelines which is currently in process of being updated, also referenced and linked below.
Australian Adult Cancer Pain Management Guideline Working Party. Cancer pain management in adults. Sydney: Cancer Council Australia. [Version URL: https://wiki.cancer.org.au/australiawiki/index.php?oldid=205302, cited 2019 Sep 24]. Available from: https://wiki.cancer.org.au/australia/Guidelines:Cancer_pain_management.
ANZCA acknowledges the traditional custodians of Country throughout Australia and recognises their unique cultural and spiritual relationships to the land, waters and seas and their rich contribution to society. We pay our respects to ancestors and Elders, past, present, and emerging.
ANZCA acknowledges and respects Māori as the Tangata Whenua of Aotearoa and is committed to upholding the principles of the Treaty of Waitangi, fostering the college's relationship with Māori, supporting Māori fellows and trainees, and striving to improve the health of Māori.