Skip to main content
It looks like you're using Internet Explorer 11 or older. This website works best with modern browsers such as the latest versions of Chrome, Firefox, Safari, and Edge. If you continue with this browser, you may see unexpected results.
This guide has been designed for pain specialists interested in the area of pain management in people with cancer, and provides a compilation of resources relevant to this topic, including those available through the ANZCA library.
Spotlight
Caring for patients across the cancer care continuum : essentials for primary care

by

This book serves to educate and train primary care clinicians to provide high quality care to patients across the cancer care continuum. This guide is divided into six main chapters that follow the trajectory of cancer care: prevention, screening, diagnosis, treatment, survivorship care, and palliative/end-of-life care.

ISBN: 9783030018962

Publication Date: 2019

Abeloff's Clinical Oncology, 6e

by

Easily accessible and clinically focused, Abeloff's Clinical Oncology, 6th Edition, covers recent advances in our understanding of the pathophysiology of cancer, cellular and molecular causes of cancer initiation and progression, new and emerging therapies, current trials, and much more. Masterfully authored by an international team of leading cancer experts, it offers clear, practical coverage of everything from basic science to multidisciplinary collaboration on diagnosis, staging, treatment and follow up. Includes new chapters on Cancer Metabolism and Clinical Trial Designs in Oncology and a standalone chapter on lifestyles and cancer prevention. Features extensive updates including the latest clinical practice guidelines, decision-making algorithms, and clinical trial implications, as well as new content on precision medicine, genetics, and PET/CT imaging. Includes revised diagnostic and treatment protocols for medical management, surgical considerations, and radiation oncology therapies, stressing a multispecialty, integrated approach to care. Helps you find information quickly with updated indexing related to management recommendations, focused fact summaries, updated key points at the beginning of each chapter ideal for quick reference and board review, and algorithms for patient evaluation, diagnosis, and treatment options.

ISBN: 9780323476744

Publication Date: 2019-03-26
---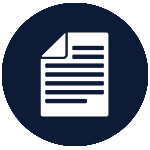 ​Lewis AL, Chaft J, Girotra M, Fischer GW. Immune checkpoint inhibitors: a narrative review of considerations for the anaesthesiologist. British Journal of Anaesthesia. 2020;124(3):251-260.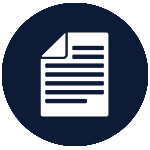 ​Bennett MI, Eisenberg E, Ahmedzai SH, et al. Standards for the management of cancer-related pain across Europe-a position paper from the EFIC task force on cancer pain. European Journal of Pain (London, England). 2019;23(4):660-668.
Library discovery search
Search the entire collection

Everything

Articles
Books
Journals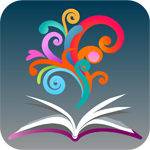 BrowZine

Talk to us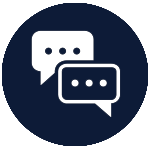 We rely on your feedback to further develop and support user access to the ANZCA Library. Use the link below to provide content suggestions, as well as to make recommendations, report issues, and to give general feedback.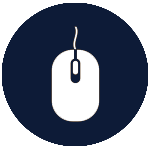 Library feedback form
---
ANZCA acknowledges the traditional custodians of Country throughout Australia and recognises their unique cultural and spiritual relationships to the land, waters and seas and their rich contribution to society. We pay our respects to ancestors and Elders, past, present, and emerging.
ANZCA acknowledges and respects Māori as the Tangata Whenua of Aotearoa and is committed to upholding the principles of the Treaty of Waitangi, fostering the college's relationship with Māori, supporting Māori fellows and trainees, and striving to improve the health of Māori.