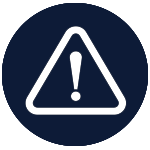 14 August 2020: The authentication methodology used to access CICM via ANZCA library services has been updated.
Users are no longer required to log into the CICM Member Portal prior to accessing CICM via ANZCA Library links. The authentication has been adjusted to take place when a link is clicked, and once authenticated, the user should now resolve to the resource selected.
Please Note: Following the update, any user experiencing connection issues might need to empty their browser cache before attempting to re-authenticate.
If you are still experiencing any issues, then please contact the library.