Skip to main content
It looks like you're using Internet Explorer 11 or older. This website works best with modern browsers such as the latest versions of Chrome, Firefox, Safari, and Edge. If you continue with this browser, you may see unexpected results.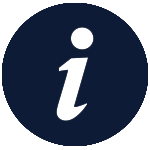 This page includes all books which are part of the recommended reading list for the CICM First Part Exams.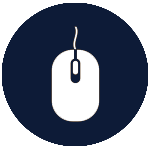 Titles hyperlinked in blue, can be accessed by clicking the heading.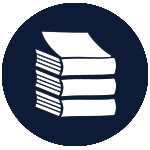 Titles without a hyperlink are not currently available online.
Did you log in via the CICM Member Portal?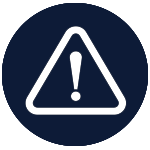 Sorry your session has expired. Click OK to proceed to the login page'. This occurs when you have not first logged into the CICM Member portal. Click OK, log into the portal using your CICM Username and Password, close the portal tab and then click on the original link again.
How to access e-books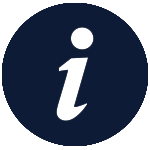 Your CICM Member Portal Username and Password is required to access ANZCA Library e-resources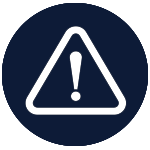 Having trouble logging into e-resources? Try emptying your browser cache, closing and reopening your browser, and trying again.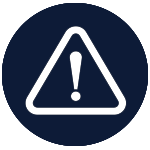 Forgotten your (CICM) password? Try resetting your password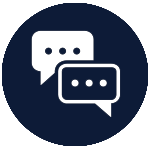 Want to make recommendations, report issues, or to give general feedback? Contact CICM
General Physiology
Principles of Physiology for the Anaesthetist, 4e. [CICM]

by

This book provides readers with an anaesthesia-focused alternative to general physiology textbooks. The new edition has been reorganised with the trainee anaesthesist in mind, into shorter bite-sized chapters ideal for exam revision. The content includes the physiology of all major organ systems, with specific emphasis on the nervous, respiratory, and cardiovascular systems as well as special sections on pain, aging, specific environments and obesity. Alongside the learning objectives, reflection points and a handy summary of physiological equations and tables, there is greater emphasis on clinical application in this fourth edition, with applied physiology included in almost every section.

ISBN: 9780429288210

Publication Date: 2020-09-20

Guyton and Hall Textbook of Medical Physiology, 14e [CICM]

by

Known for its clear presentation style, single-author voice, and focus on content most relevant to clinical and pre-clinical students, Guyton and Hall Textbook of Medical Physiology, 14th Edition, employs a distinctive format to ensure maximum learning and retention of complex concepts. A larger font size emphasizes core information, while supporting information, including clinical examples, are detailed in smaller font and highlighted in pale blue - making it easy to quickly skim the essential text or pursue more in-depth study. This two-tone approach, along with other outstanding features, makes this bestselling text a favorite of students worldwide. Offers a clinically oriented perspective written with the clinical and preclinical student in mind, bridging basic physiology with pathophysiology. Focuses on core material and how the body maintains homeostasis to remain healthy, emphasizing the important principles that will aid in later clinical decision making.

ISBN: 9780323597128

Publication Date: 2020-06-19

Ganong's Review of Medical Physiology, 26e [CICM]

by

Thoroughly updated to reflect the latest research and developments in important areas such as chronic pain, reproductive physiology, and acid-base homeostasis, Ganong's Review of Medical Physiology, Twenty-Sixth Edition incorporates examples from clinical medicine to illustrate important physiologic concepts. Ganong's will prove valuable to students who need a concise review for the USMLE, or physicians who want to keep pace with the ever-changing world of medical physiology.

ISBN: 9781260122404

Publication Date: 2019-01-29
Respiratory Physiology
Respiratory Physiology: The Essentials, 9e [CICM]

by

Widely considered the gold standard for the teaching and learning of respiratory physiology, this fully updated Ninth Edition includes key points for each chapter and multiple-choice review questions and answers with full explanations. Available online via thePoint, animations help to clarify particularly difficult concepts and provide a visual component for use during instruction or review. --NEW Presents rationales for all questions, as well as explanations for each answer choice --Provides 82 essential-to-know, multiple-choice review questions which appear at the end of each chapter --Features an Appendix of important equations --Supports learning through chapter-opening learning objectives and introductory material, as well as Key Concepts summaries at the end of each chapter --Includes online resources such as question bank, animations, and full text for students --Includes animations online--8 in total--via thePoint to illustrate particularly challenging concepts

Call Number: NOT AVAILABLE ONLINE

ISBN: 9781609136406

Publication Date: 2011-09-21

Nunn and Lumb's Applied Respiratory Physiology, 9e [CICM]

by

Nunn and Lumb's Applied Respiratory Physiology, Ninth Edition, is your concise, one-stop guide to all aspects of respiratory physiology in health, disease, and in the many physiologically challenging situations and environments into which humans take themselves - with coverage from basic science to clinical applications.

ISBN: 9780702079337

Publication Date: 2021
Cardiovascular Physiology
Cardiovascular Physiology, 11e [CICM]

by

Gain a foundational understanding of cardiovascular physiology and how the cardiovascular system functions in health and disease. Cardiovascular Physiology, a volume in the Mosby Physiology Series, explains the fundamentals of this complex subject in a clear and concise manner, while helping you bridge the gap between normal function and disease with pathophysiology content throughout the book. Helps you easily master the material in a systems-based curriculum with learning objectives, Clinical Concept boxes, highlighted key words and concepts, chapter summaries, self-study questions, and a comprehensive exam to help prepare for USMLEs. Keeps you current with the latest concepts in vascular, molecular, and cellular biology as they apply to cardiovascular function, thanks to molecular commentaries in each chapter. Includes clear, 2-color diagrams that simplify complex concepts.

ISBN: 9780323594844

Publication Date: 2018-10-29
Pharmacology
Pharmacokinetics Made Easy, 2e [CICM]

by

Presents a complex topic in a simple, easy-to-understand way Pocket Guide: Pharmacokinetics Made Easy is the latest update of the popular Pharmacokinetics Made Easy. It is suitable for a wide audience including medical practitioners, health professionals, and students. The individual chapters were initially published as a series of articles in Australian Prescriber to assist practitioners in drug dosing and therapy. The physiological approach herein adopted addresses clinical issues in drug therapy and makes them directly applicable to practice situations. Key Selling Features: - Self-assessment questions in each chapter - Glossary of symbols - Use of equations to explain physiological factors underlying important pharmacokinetics processes - Endorsed and co-published with Australian Prescriber - List of key points summarizing the content to improve accessibility and understanding

Call Number: NOT AVAILABLE ONLINE

ISBN: 9780070285279

Publication Date: 2009-12-18

Drugs in Anaesthesia and Intensive Care, 5e [CICM]

by

An essential reference text, the fifth edition of this popular book details drugs in anaesthesia and intensive care in an A-Z format. The book describes the pharmacokinetics and pharmacodynamics of all the drugs commonly used by anaesthetists. The A-Z organisation allows rapid access to specific information on the properties and characteristics of almost 200 drugs. The new edition includes a complete revision of all the featured drugs, andthe addition of key new drugs. New diagrams of particular drug structures and comparison tables aid comparison of differences within a drug class for exam revision.

Call Number: Note: Provides brief monographs of many common drugs).

ISBN: 9780198768814

Publication Date: 2016-07-12

Basic and Clinical Pharmacology, 14e [CICM]

by

The most up-to-date, comprehensive, and authoritative pharmacology text in health medicine--enhanced by a new full-color illustrations. Organized to reflect the syllabi in many pharmacology courses and in integrated curricula, Basic & Clinical Pharmacology, Fourteenth Edition covers the important concepts students need to know about the science of pharmacology and its application to clinical practice. Selection of the subject matter and order of its presentation are based on the authors' many years' experience in teaching this material to thousands of medical, pharmacy, dental, podiatry, nursing, and other health science students.

ISBN: 9781259641152

Publication Date: 2017-11-30
Measurement
Basic Physics and Measurement in Anaesthesia, 5e [CICM]

by

An introductory text to the physical principles and their clinical application in anaesthesia. From SHO, through specialist training, this book gives a firm grounding, avoiding complex mathematics and irrelevant detail. Measurement and monitoring are a key element of anaesthesia for both nurses and anaesthetists. Offers a comprehensive guide to physical principles and their clinical application in anesthesia to help the reader practice safe and reliable anesthesia. Uses clinical examples throughout to aid in understanding. Provides practical advice on essential measurement and monitoring using the latest equipment and technology. Covers all topics related to equipment, physics and clinical measurement. Presents easy to understand information in a highly readable format with figures throughout to illustrate equipment and principles. Updated throughout to provide the most current information. Includes a new chapter on Assessment of awareness during anaesthesia (Ch. 26).

Call Number: NOT AVAILABLE ONLINE

ISBN: 0750648287

Publication Date: 2003-06-27

Physics in Anaesthesia [CICM]

by

From reviews: "Its warm and familiar style of writing makes it accessible for all. Throughout each of the 29 chapters, there was a real feel that the authors knew what was needed of you... Many of the questions I spent hours flicking through appendices in other books for were clearly answered here.... There is a nice feel to this book. It is as if someone has sat down and really thought about each chapter. It feels more like your clever friend than a textbook. Current curriculums have been considered, as have common themes and questions... In conclusion, although I have always believed that examination topics, with all randomness and occasional obscurity, can and never will be fully covered by a solo text, this book comes close. It is an excellent core text for anyone needing to learn physics in anaesthesia." European Journal of Anaesthesiology, April 2014 "Overall, Physics in Anaesthesiasucceeds in providing a concise and easy to read review text covering what has historically been a dry and difficult to present topic. The book is easy to understand and sufficiently covers most topics one would expect from such a book. It seems well suited for those studying for exams, but it can also serve as a good reference text for all levels of anesthesia providers." Anesthesiology, September 2013 "This is an excellent refreshing and practical text whencompared with various older textbooks on physics for anesthesia.... The text iswritten in a concise, uncomplicated, and easily understood manner, andrepresentative clinical scenarios are often used.... In my view, this is a superbteaching textbook on basic physics.... I would recommend this textbook to ourAnesthesia Post-Graduate Program!" Canadian Journal of Anesthesia(2012) 59: 1161-1162 "...a refreshing change from the more traditional textbooks with their pages of derivations and small, bland, obscure figures..." Technic: The Journal of Operating Department Practice,May 2012 Volume Issue 3 "...this text provides a fantastic resource for those wishing to consolidate their learning... A major strength of this book is its clear writing style. The well organised text is supported by excellent diagrams and highlighted key terms. There are clear learning objectives at the beginning of each chapter, with a short summary and a multiple choice question test at the end... Overall, this is an excellent resource and essential revision tool." Nursing Standard, June 2012,30:vol. 26 no. 41 "This is a book specifically for anesthesia professionals written by Anesthetists, Physicists and Perfusionists. After reading the book cover to cover I can say without reservation, it is most certainly the easiest book on physics I have ever read. The simple and intuitive layout, easy to understand diagrams, relevant objectives and the quizzes at the end of each chapter help me expand my understanding of topics I was already a master of. That is saying something. This book is not just a ''must have'' for students of anesthesia and any prospective anesthesia students looking to brush up before training but also for the working Nurse Anesthetists as a quick and easy to use reference." www.nurse-anesthesia.org, June 2012 Physics in Anaesthesiacaters especially for those who consider themselves non-physicists. It covers the FRCA syllabus in an informative and accessible way from the very basics, and provides an important link between theory and practice. Worked examples highlight the relevance to clinical practice, and along with graphs and charts, make the basics of physics understandable not only to doctors, but also to operating department practitioners and students. It does not assume that readers will have A level physics. Two different types of self-assessment questions at the end of each chapter will test understanding of the key concepts, while a summary section for each topic is ideal as a rapid refresher, highlighting any problem areas.

Call Number: NOT AVAILABLE ONLINE

ISBN: 9781904842989

Publication Date: 2012-04-01