Skip to Main Content
It looks like you're using Internet Explorer 11 or older. This website works best with modern browsers such as the latest versions of Chrome, Firefox, Safari, and Edge. If you continue with this browser, you may see unexpected results.
This page contains educational resources that are related to the topic of paediaric pain.
Paediatric pain resources
Online Paediatric Pain Curriculum - The Hospital for Sick Children (SickKids)

The goal of this curriculum is to provide a broad education platform, for health-care professionals to learn about pain within clinical, basic science, and ethical themes. These 10 modules are free and can be viewed independently and interchangeably.

PainNET

PainNET was developed by Weitzman Institute at Community Health Center, Inc. and is a flexible online learning community to engage primary care providers and practices and offer the tools and resources to learn about pain, collaborate with experts, and transform care with evidence-based practices.
Pain PLUS (Premium LiteratUre Service)is a resource thatprovides access to current, high-quality evidence from health care research, to support evidence-based clinical decisions.
PAIN+ is continuously updated, unique resource which allows you to see what other clinicians are reading, and search citations(from over 120 premier clinical journals) that are pre-rated for evidence quality by research staff.
How you can use it:
Register to create a free account where you can set up alert preferences for email alerts
Receive e-mail alerts about new evidence, each alert includes clinical ratings and comments, and electronic links to the article's abstract via PubMed (if available) and full-text article via PubMed or the publisher's site (if available for free)
Search the ANZCA journal list and find the articles you want from our subscriptions, or if you need assistance locating an article - request the article from the Library by email: library@anzca.edu.au
Paediatric pain videos
Click here to explore the full list of videos, or select one of the links below.
Here are videos you might like to review:
Video 1 - Pain-Less Practice: Techniques to Reduce Procedural Pain and Anxiety in Pediatric Acute Care, ClinicalKey, March 1 2017
Video 2 - Pain-Less Practice: Techniques to Reduce Procedural Pain and Anxiety in Pediatric Acute Care, ClinicalKey, March 1 2017
WHO Guidelines on the management of chronic pain in children
In these guidelines, the World Health Organization (WHO) provides evidence-informed recommendations for the management of chronic pain in children. The recommendations are based on the most current, high-quality scientific evidence, and were formulated following processes and using methods that meet the highest international standards for guideline development. The recommendations in this guideline are based on systematic reviews of the evidence on benefits, harms, acceptability and feasibility, as well as on equity and resource considerations.
---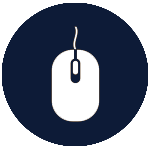 Access the guidelines here.
ANZCA acknowledges the traditional custodians of Country throughout Australia and recognises their unique cultural and spiritual relationships to the land, waters and seas and their rich contribution to society. We pay our respects to ancestors and Elders, past, present, and emerging.
ANZCA acknowledges and respects Māori as the Tangata Whenua of Aotearoa and is committed to upholding the principles of the Treaty of Waitangi, fostering the college's relationship with Māori, supporting Māori fellows and trainees, and striving to improve the health of Māori.