Skip to Main Content
It looks like you're using Internet Explorer 11 or older. This website works best with modern browsers such as the latest versions of Chrome, Firefox, Safari, and Edge. If you continue with this browser, you may see unexpected results.
This guide contains information about various reference/citation manager tools.
Guide index

Library > Library guides > Referencing > Mendeley
On this page
Overview
Using Mendeley
Output styles
Support
​Mendeleyis a desktop and web program produced by Elsevier for managing and sharing research papers, discovering research data and collaborating online.
Mendeley is available either as a premium payable version or a basic version that is free but requires registration.
Features:
Mendeley Desktop, based on Qt, runs on Windows, Mac (macOS Sierra and High Sierra not officially supported[2]) and Linux.
Automatic extraction of metadata from PDF papers.
Back-up and synchronization across multiple computers and with a private online account.
PDF viewer with sticky notes, text highlighting and full-screen reading.
Full-text search across papers.
Citations and bibliographies in Microsoft Word andOpenOffice.org
Import of documents and research papers from external websites (for example:&PubMed, Google Scholar) via browser bookmarklet.
Private groups to collaboratively tag and annotate research papers.
Public groups to share reading lists.
Social networking features (newsfeeds, comments, profile pages, etc.).
Usage-based readership statistics about papers, authors and publications.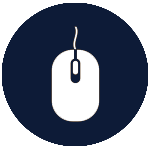 Access Mendeley&here [FREE]
Output styles
Mendeley Citation Styles

Mendeley supports nearly 7000 citation styles, from the widely used APA and MLA formats to more than 10 variations of the Chicago Manual of Style.
ANZCA acknowledges the traditional custodians of Country throughout Australia and recognises their unique cultural and spiritual relationships to the land, waters and seas and their rich contribution to society. We pay our respects to ancestors and Elders, past, present, and emerging.
ANZCA acknowledges and respects Māori as the Tangata Whenua of Aotearoa and is committed to upholding the principles of the Treaty of Waitangi, fostering the college's relationship with Māori, supporting Māori fellows and trainees, and striving to improve the health of Māori.