Zotero is free and open-source reference management software to manage bibliographic data and related research materials (such as PDF files).
Zotero shows an icon when a resource (book, article, thesis) is being viewed on many websites (such as library catalogs, PubMed, Google Scholar, Google Books, Amazon.com, Wikipedia, and publisher's websites). Clicking this icon saves the full reference information to the Zotero library. Zotero can also save a copy of the webpage, or, in the case of academic articles, a copy of the full text PDF. Users can then add notes, tags, attachments, and their own metadata.
Items are organized through a drag-and-drop iTunes-like interface, and can be searched.
Selections of the local reference library data can later be exported as formatted bibliographies. Furthermore, all entries including bibliographic information and user-created rich-text memos of the selected articles can be summarized into an HTML report.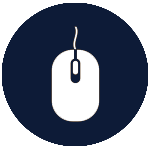 Access Zotero here [FREE - requires user to create an account]