Skip to Main Content
It looks like you're using Internet Explorer 11 or older. This website works best with modern browsers such as the latest versions of Chrome, Firefox, Safari, and Edge. If you continue with this browser, you may see unexpected results.
The ​BrowZine app allows you to find, read and stay up to date with ANZCA Library's complete journal collection (including full-text article access for indexed content).
Guide index

Library > Library guides > Apps > BrowZine
On this page
Overview
Downloading & accessing
Full-text access/changing the authentication password
Create a user profile
Setting up email alerts
Requesting an article not available full-text
FAQ
Support - help videos
CPD Value: CPD participants may claim this under Knowledge and skills 'Journal readings' activity.
BrowZine is an app for tablets and smart devices that allows you to access and browse the entire ANZCA e-journal collection all in the one simple interface.
It is easy to set-up, defaults to PDF format for reading purposes, and journals can be browsed by both title and subject categories. Includes full-text access to all subscribed ANZCA journal content.
Features:
Read medical journals in a format that is optimized for tablets and smart devices
Defaults to PDF format for reading most articles
Request an article not available full-text
Create a personal bookshelf of favourite journals
Receive alerts on your mobile devices when new issues (AND articles in press) are published
"My Articles" - bookmark articles (also synced across devices), and group them into collections for easy retrieval/CPD purposes

Download PDFs and use offline (indicated by paperclip symbol in My Articles)
Recommendation: The perfect "armchair-reading" app for catching up with your favourite journals. Users are also able to create a user profile and save PDFs for offline use/bookmark articles for CPD purposes.
Access via your desktop
Browse the complete A-Z journals list or bookmark your favourite journals on your desktop: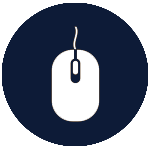 BrowZine - web-accessible version
Support
Staying current with BrowZine
Learn how to quickly set up access in this brief introduction to BrowZine (includes new article alerts).
Duration: 2:36 mins.
---
Discover new journals with BrowZine
Learn more about how to search for journals on a particular topic.
Duration: 1:50 mins.
Additional support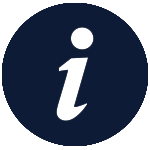 BrowZine Knowledge Base
Talk to us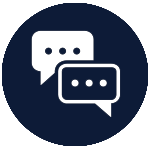 We rely on your feedback to further develop and support the ANZCA library. Use the link below to provide content suggestions, as well as to make recommendations, report issues, and to give general feedback.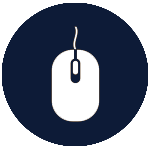 Library feedback form
ANZCA acknowledges the traditional custodians of Country throughout Australia and recognises their unique cultural and spiritual relationships to the land, waters and seas and their rich contribution to society. We pay our respects to ancestors and Elders, past, present, and emerging.
ANZCA acknowledges and respects Māori as the Tangata Whenua of Aotearoa and is committed to upholding the principles of the Treaty of Waitangi, fostering the college's relationship with Māori, supporting Māori fellows and trainees, and striving to improve the health of Māori.