Skip to Main Content
It looks like you're using Internet Explorer 11 or older. This website works best with modern browsers such as the latest versions of Chrome, Firefox, Safari, and Edge. If you continue with this browser, you may see unexpected results.
This guide has been designed for anaesthetists, pain medicine specialists, and medical professionals interested in locating relevant resources on medicinal cannabis, including those available through the ANZCA library. This guide is intended to provide a starting point for medical professionals interested in the topic, not to promote or advocate the use of medicinal cannabis.
The Office of Drug Control
The Office of Drug Control (ODC), which is part of the Health Products Regulation Group of the Department of Health, regulates and provides advice on the import, export and manufacture of controlled drugs, as well as the cultivation of cannabis for medicinal purposes to support Australia's obligations under International Drug Conventions.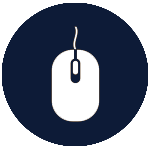 Click here to access medicinal cannabis information and resources.
RACGP webinar series: medicinal cannabis
The Royal Australian College of General Practitioners (RACGP) is Australia's largest professional general practice organisation and represents urban and rural general practitioners.
The RACGP runs a series of webinars for RACGP members and their colleagues to improve access to quality education.
Developed by the RACGP, these webinars provide time efficient and convenient opportunities to keep up to date and engage in learning with key opinion leaders and peers.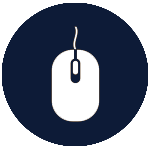 Click here to access webinars on medicinal cannabis.
Therapeutic Guidelines
Therapeutic Guidelines is a leading source of accurate, independent and practical treatment advice for a wide range of clinical conditions. It includes explicit instructions for therapy, assisting practitioners in making decisions to ensure their patients receive optimum treatment.
---
ANZCA acknowledges the traditional custodians of Country throughout Australia and recognises their unique cultural and spiritual relationships to the land, waters and seas and their rich contribution to society. We pay our respects to ancestors and Elders, past, present, and emerging.
ANZCA acknowledges and respects Māori as the Tangata Whenua of Aotearoa and is committed to upholding the principles of the Treaty of Waitangi, fostering the college's relationship with Māori, supporting Māori fellows and trainees, and striving to improve the health of Māori.