Skip to Main Content
It looks like you're using Internet Explorer 11 or older. This website works best with modern browsers such as the latest versions of Chrome, Firefox, Safari, and Edge. If you continue with this browser, you may see unexpected results.
This guide has been designed for anaesthetists, pain medicine specialists, and medical professionals interested in locating relevant resources on medicinal cannabis, including those available through the ANZCA library. This guide is intended to provide a starting point for medical professionals interested in the topic, not to promote or advocate the use of medicinal cannabis.
Spotlight
Cannabis Use in Medicine: A Concise Handbook

by

This book examines the effectiveness of a unique area of patient care, cannabis use in medicine. While many American states have legalized medical marijuana, the FDA still has not approved it as a treatment due to a lack of studies to prove its validity. Countries such as Canada and Uruguay, on the other hand, have legalized cannabis.

ISBN: 9783031127212

Publication Date: 2022-10-19

Cannabis and Cannabinoid-Based Medicines in Cancer Care: A Comprehensive Guide to Medical Management

by

This textbook aims to address the multiple challenges facing healthcare providers regarding the use of CBM in this vulnerable patient population. It provides insight into the latest preclinical and clinical data and offers a practical approach on the use of CBM in a rapidly evolving landscape. It answers questions regarding the prescribing process and elucidates controversies regarding cannabis' disease-modifying effects.

ISBN: 9783030899172

Publication Date: 2022-02-12
Talk to us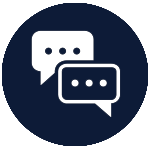 We rely on your feedback to further develop and support the ANZCA library. Use the link below to provide content suggestions, as well as to make recommendations, report issues, and to give general feedback.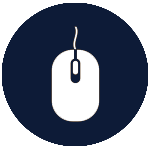 Library feedback form
ANZCA acknowledges the traditional custodians of Country throughout Australia and recognises their unique cultural and spiritual relationships to the land, waters and seas and their rich contribution to society. We pay our respects to ancestors and Elders, past, present, and emerging.
ANZCA acknowledges and respects Māori as the Tangata Whenua of Aotearoa and is committed to upholding the principles of the Treaty of Waitangi, fostering the college's relationship with Māori, supporting Māori fellows and trainees, and striving to improve the health of Māori.