Skip to Main Content
It looks like you're using Internet Explorer 11 or older. This website works best with modern browsers such as the latest versions of Chrome, Firefox, Safari, and Edge. If you continue with this browser, you may see unexpected results.
The COVID-19 pandemic has created a new and unprecedented need for upskilling to prepare for the management of patients affected by the COVID-19 virus as well as associated changes to the provision of routine anaesthesia and pain medicine practice.
This page provides examples of educational activities that may be useful to your COVID-19 preparedness education. The materials have largely been developed by critical care colleagues who have given permission for the materials to be shared.
COVID-19 and ANZCA & FPM CPD
The ANZCA and FPM Continuing Professional Development (CPD) Committee and team have prepared a guide to mapping your educational practice to your CPD portfolio, during this period.
Information relating to COVID-19 and the ANZCA and FPM CPD program:
A specially-designed list CPD activities that can be completed online, remotely or in consideration of COVID-19:
FAQs and resources that will be updated as further information becomes available:
Webinar: COVID-19 and anaesthesia
The New Zealand National Committee hosted a webinar this week which comprised of a panel of experts talking about COVID-19 and anaesthesia. The panel was made up of a leading epidemiologist, a microbiologist an infectious diseases specialist, the chief medical officer of the New Zealand Ministry of Health and our own Dr Nigel Robertson who has been chairing the ANZCA Clinical Expert Advisory Committee set up for pandemic response. Duration: 68 mins.
CPD Credit: CPD participants may claim online learning under Knowledge and skills 'Learning sessions' activity at 1 credit per hour.
Practice evaluation
COVID-19: 30 min LSCS DRILL
This template, provided by the Royal Hospital for Women, NSW, outlines team members roles and stages of care for a 30-minute emergency caesarean section multidisciplinary team drill. Permission is granted by the authors to modify to reflect local practice. If conducted according to CPD requirements, this activity may qualify for CPD credits under as a Team training scenario within own work environment, with usual work team.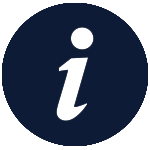 ​More information available here
CPD Credit: CPD participants may claim this under Practice evaluation 'Team training scenario' activity at 2 credits per hour.
Knowledge and skills
COVID-19 Lung Ultrasound Training
This online module, developed by the University of Melbourne, is available as a paid course:
CPD Credit: CPD participants may claim online learning under Knowledge and skills 'Learning sessions' activity at 1 credit per hour.
Emergency responses
COVID-19 Airway Management Emergency Response Module
These provider materials, provided by the authors of the COVID 19 Airway Team Training course demonstrate an approach to this training that may qualify for CPD points under ANZCA CPD Standards for COVID-19 Airway Management Emergency response education sessions.
CATT Course
The CATT course uses the Safe Airway Society algorithms however providers may use these materials to create their own training materials using their preferred algorithms.
CPD Credit:
CPD participants should check the specific CPD credit note listed in each section of the
CPD program requirements
page.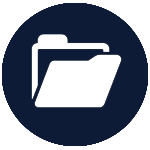 Looking for additional CPD resources? Check out the Professional development resource hub.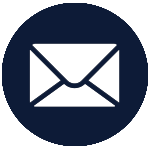 Do you have a COVID-19 related query? Want to submit a clinical resource for consideration?
Email: covid19@anzca.edu.au
Overview of simulation instructional design for COVID 19 simulations
Overview of simulation instructional design for COVID 19 simulations

These resources, developed by Dr Albert Chan and his colleagues in Hong Kong, include advice on how to deliver COVID-19 airway management simulations, including principles for instructional design, an exemplar prebriefing guide, scenario script and performance appraisal feedback tool.
Source: Life in the Fastlane Emergency Medicine blog
Disclaimer / Acknowledgement
The college does not formally endorse these materials but recognises they may provide guidance and reduce workload for educators. It is important that education is tailored to local practice which in turn should be supported by local needs and reflect broader evidence-based practice.
Please acknowledge the authors of the material. In some instances, permission is granted to modify the materials to reflect local practice.
ANZCA acknowledges the traditional custodians of Country throughout Australia and recognises their unique cultural and spiritual relationships to the land, waters and seas and their rich contribution to society. We pay our respects to ancestors and Elders, past, present, and emerging.
ANZCA acknowledges and respects Māori as the Tangata Whenua of Aotearoa and is committed to upholding the principles of the Treaty of Waitangi, fostering the college's relationship with Māori, supporting Māori fellows and trainees, and striving to improve the health of Māori.