Skip to main content
It looks like you're using Internet Explorer 11 or older. This website works best with modern browsers such as the latest versions of Chrome, Firefox, Safari, and Edge. If you continue with this browser, you may see unexpected results.
The COVID-19 pandemic is a rapidly evolving situation. The college is working collaboratively with other specialist colleges and societies in Australia and New Zealand and internationally with the intent to share knowledge and respond to the needs of health professionals. To this end, the college has compiled these resources to support your preparation for high risk and or sero-positive COVID-19 patients. Please make sure that you are aware of any guidance available from your department, institution, state or national bodies and be alert to changing advice. Please Note: This guide is under constant update.
How to access journals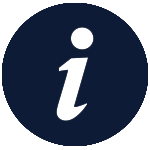 Your college ID (or staff username) and ANZCA/ Networks password is required to access Library e-resources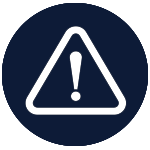 Having trouble logging into e-resources? Try emptying your browser cache, closing and reopening your browser, and trying again.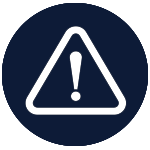 Forgotten your ANZCA/ Networks password? Try resetting your password using the "Forgot Password?" link and/or messaging the "Webmaster (technical issues)" using the college contact form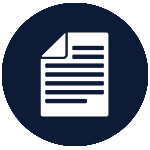 Can't find your article online? Request it via our article request service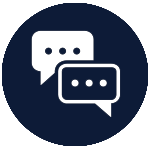 Experiencing difficulties, or would like some help accessing articles or journals? Contact the Library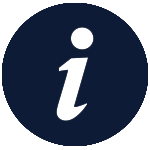 For further information about searching for and accessing journals, see the Journals guide
On this page:
Airway management
Operating theatre management
Infection control and PPE
ICU and emergency medicine
COVID-19 and pregnancy
FPM/Pain medicine resources
Background readings
Knowledge hubs
Government - Australia and NZ links
1: Airway management for anaesthetists
2: Operating theatre management
COVID Induction in the operating theatres
at Sir Charles Gairdner Hospital, Perth Demonstration
3: Infection control and PPE
Safe Use of Personal Protective Equipment (PPE) (SA Health)

Brochure:
- Hand Hygiene
- Putting on and Removing PPE
- Fit testing

Personal Protective Equipment Demonstration Videos (Tas Dept of Health)

A series of videos covering the following topics - click on the link to play:

Standard Precautions Contact Precautions Donning and Doffing PPE Airborne Precautions Droplet Precautions

COVID-19: Personal protective equipment use in health care (NZ Ministry of Health)

Guidance on the use of personal protective equipment (PPE) in health care.
4: ICU and emergency medicine
5: COVID-19 and pregnancy
---
Chen, R., Zhang, Y., Huang, L. et al. Safety and efficacy of different anesthetic regimens for parturients with COVID-19 undergoing Cesarean delivery: a case series of 17 patients. Can J Anesth/J Can Anesth (2020). https://link.springer.com/10.1007/s12630

Purpose: To assess the management and safety of epidural or general anesthesia for Cesarean delivery in parturients with coronavirus disease (COVID-19) and their newborns, and to evaluate the standardized procedures for protecting medical staff.

Xia H, Zhao S, Wu Z, Luo H, Zhou C, Chen X. Emergency Caesarean delivery in a patient with confirmed coronavirus disease 2019 under spinal anaesthesia [published ahead of print, 2020 Mar 17]. Br J Anaesth. 2020; 10.1016/j.bja.2020.02.016

Keywords: anaesthetic management, Caesarean delivery, COVID-19, SARS-CoV-2, spinal anaesthesia
6: FPM/Pain medicine resources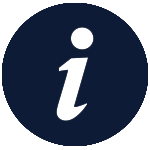 Last Updated: October 14, 2020 - 4:30pm AEST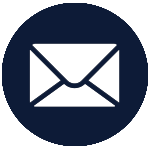 Do you have a COVID-19 related query? Want to submit a clinical resource for consideration?
Email: covid19@anzca.edu.au
CPD Credit: CPD participants may claim online learning, including podcast/webinars, under Knowledge and skills 'Learning sessions' activity at 1 credit per hour. Journals are to be claimed under the separate 'Journal readings' activity at 1 credit per hour.
7: Background reading
Wong J, Goh QY, Tan Z, et al. Preparing for a COVID-19 pandemic: a review of operating room outbreak response measures in a large tertiary hospital in Singapore [Epub ahead of print, 2020 Mar 11]. Can J Anaesth. 2020;10.1007/s12630-020-01620-9

The coronavirus disease 2019 (COVID-19) outbreak has been designated a public health emergency of international concern. To prepare for a pandemic, hospitals need a strategy to manage their space, staff, and supplies so that optimum care is provided to patients.

Wax RS, Christian MD. Practical recommendations for critical care and anesthesiology teams caring for novel coronavirus (2019-nCoV) patients [Epub ahead of print, 2020 Feb 12]. Can J Anaesth. 2020;10.1007/s12630-020-01591-x.

A global health emergency has been declared by the World Health Organization as the 2019-nCoV outbreak spreads across the world, with confirmed patients in Canada. Patients infected with 2019-nCoV are at risk for developing respiratory failure and requiring admission to critical care units.

Peng PWH, Ho P-L, Hota SS. Outbreak of a new coronavirus: what anaesthetists should know [Epub ahead of print, 2020 Feb 27]. Br J Anaesth. 2020; 10.1016/j.bja.2020.02.008

In December 2019, an outbreak of pneumonia of unknown origin developed in Wuhan of Hubei Province, China.
Looking for the latest anesthesiology and pain medicine-related COVID-19 articles? Check out the Recent Articles box on the Other Resources tab.
8: Knowledge hubs
#TheAnaesthesiaBlog

The UK COVID-19 epidemic: time to plan and time to act

ASA: COVID-19 Updates

The Australian Society of Anaesthetists (ASA) COVID-19 Working Group has met this week to prepare guidelines to assist anaesthetists in the management of known or suspected COVID-19 patients in operating theatres and in minimising the spread of the virus. These guidelines are now available online.

ACSQHC: Medicines Management COVID-19

This guidance on medicines management during the COVID-19 pandemic has been developed to assist health service organisations and clinicians. In particular, those involved in the prescribing, dispensing and administration of medicines. Development has been informed by environmental scanning and literature review.

Department of Anaesthesia and Intensive Care The Chinese University of Hong Kong

This webpage openly shares an airway management infographic incorporating infection control procedures to reduce the transmission of Covid-19.

RCoA+ICM: COVID-19 guidance hub (UK)

Working in collaboration, The Faculty of Intensive Care Medicine, Intensive Care Society, Association of Anaesthetists and Royal College of Anaesthetists have developed this website to provide the UK intensive care and anaesthetic community with information, guidance and resources required to support their understanding of and management of COVID-19. Areas include:

-

Clinical guidance for intensive care and anaesthetics

-- Airway management

-- Obstetric anaesthesia

-- Critical care

-

National guidance (UK)

University of Toronto - Dept of Anesthesiology & Pain Medicine: Coronavirus and Safety Precautions

The University of Toronto and our hospital partners are working closely to optimize the management of patients with suspected or confirmed infection with the severe acute respiratory syndrome coronavirus 2 (SARS-CoV-2). The World Health Organization now refers to the disease as COVID-19.

WFSA: Coronavirus - guidance for anaesthesia and perioperative care providers

The current outbreak of novel coronavirus (COVID-19) was first reported as a cluster of pneumonia cases on Dec 31, 2019 from Wuhan, Hubei province, China. The WHO declared COVID-19 as a public health emergency of international concern (PHEIC) on Jan 30, 2020 and on 11th March 2020 WHO characterised the spread of coronavirus as a pandemic.
9: Government
NZ Ministry of Health

COVID-19 (novel coronavirus)
There are currently outbreaks overseas of a new disease called COVID-19. This section provides the latest updates, information and advice on COVID-19.