Skip to Main Content
It looks like you're using Internet Explorer 11 or older. This website works best with modern browsers such as the latest versions of Chrome, Firefox, Safari, and Edge. If you continue with this browser, you may see unexpected results.
The COVID-19 pandemic is a rapidly evolving situation. The college is working collaboratively with other specialist colleges and societies in Australia and New Zealand and internationally with the intent to share knowledge and respond to the needs of health professionals. To this end, the college has compiled these resources to support your preparation for high risk and or sero-positive COVID-19 patients. Please make sure that you are aware of any guidance available from your department, institution, state or national bodies and be alert to changing advice. Please Note: This guide is under constant update.
RAPM BACK ONLINE!
We are pleased to announce that the library has commenced a new online subscription to Regional Anaesthesia & Pain Medicine AVAILABLE NOW. Users can access any issue/article from Volume 1, 1976 onwards.
How to access journals
Your college ID (or staff username) and ANZCA/ Networks password are required to access library e-resources.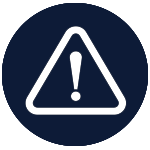 Having trouble logging into e-resources? Try emptying your browser cache, closing and reopening your browser and trying again.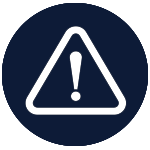 Forgotten your ANZCA/ Networks&password? Try resetting your password using the "Forgot Password?" link and/or messaging the "Webmaster (technical issues)" via the college contact form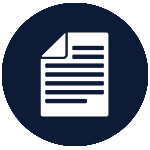 Can't find your article online? Try searching Libraries Worldwide and requesting it via our article request service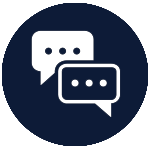 Experiencing difficulties, or need help accessing articles or journals? Contact the Library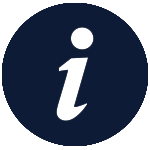 For further information about searching and accessing journals, see the Journals guide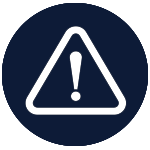 Access issues: Some users are experiencing privacy errors when attempting to access articles via the library discovery service.
This is due to HSTS redirection issues on external servers preventing the user from properly authenticating.
Users with persistent issues should contact the library for further assistance.
The BrowZine app allows you to browse & access the entire ANZCA e-journal collection through one simple interface. It's the perfect "armchair-reading" app for catching up with your favourite journals.
---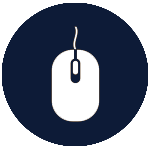 See our BrowZine guide for more information
Can't find it? Try Worldwide!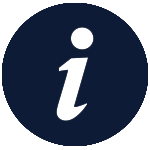 Expand your library discovery service search to Libraries Worldwide to access and request content outside the ANZCA library.
When searching the library discovery service, some content can only be accessed by expanding your search to Libraries Worldwide. In addition, by searching Libraries Worldwide, you can request any articles/book chapters not held but indexed in Medline.
Simply select the Libraries Worldwide option in the left sidebar or select the Do you want to expand your search to Libraries Worldwide? link in the library discovery service.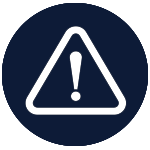 Any articles/chapters unavailable online (or held only in print) can be requested by selecting the item title and using the [ Request article via Library ] button on the Access & Request Options panel.
CPD Credit: CPD participants may claim this under the Knowledge and skills 'Journal readings' activity at 1 credit per hour.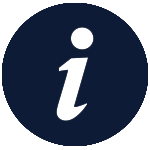 Last Updated: 2 December, 2022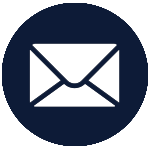 Do you have a COVID-19 related query? Want to submit a clinical resource for consideration?
Email: covid19@anzca.edu.au
CPD Credit: CPD participants may claim online learning, including podcast/webinars, under Knowledge and skills 'Learning sessions' activity at 1 credit per hour. Journals are to be claimed under the separate 'Journal readings' activity at 1 credit per hour.
7: Background reading
Looking for the latest anaesthesiology and pain medicine-related COVID-19 articles? Check out the Recent Articles box on the Other Resources tab.
8: Knowledge hubs
#TheAnaesthesiaBlog

The UK COVID-19 epidemic: time to plan and time to act

ASA: COVID-19 Updates

The Australian Society of Anaesthetists (ASA) COVID-19 Working Group has met this week to prepare guidelines to assist anaesthetists in the management of known or suspected COVID-19 patients in operating theatres and in minimising the spread of the virus. These guidelines are now available online.

ACSQHC: Medicines Management COVID-19

This guidance on medicines management during the COVID-19 pandemic has been developed to assist health service organisations and clinicians. In particular, those involved in the prescribing, dispensing and administration of medicines. Development has been informed by environmental scanning and literature review.

Department of Anaesthesia and Intensive Care The Chinese University of Hong Kong

This webpage openly shares an airway management infographic incorporating infection control procedures to reduce the transmission of Covid-19.

RCoA+ICM: COVID-19 guidance hub (UK)

Working in collaboration, The Faculty of Intensive Care Medicine, Intensive Care Society, Association of Anaesthetists and Royal College of Anaesthetists have developed this website to provide the UK intensive care and anaesthetic community with information, guidance and resources required to support their understanding of and management of COVID-19. Areas include:

-

Clinical guidance for intensive care and anaesthetics

-- Airway management

-- Obstetric anaesthesia

-- Critical care

-

National guidance (UK)

University of Toronto - Dept of Anesthesiology & Pain Medicine: Coronavirus and Safety Precautions

The University of Toronto and our hospital partners are working closely to optimize the management of patients with suspected or confirmed infection with the severe acute respiratory syndrome coronavirus 2 (SARS-CoV-2). The World Health Organization now refers to the disease as COVID-19.

WFSA: Coronavirus - guidance for anaesthesia and perioperative care providers

The current outbreak of novel coronavirus (COVID-19) was first reported as a cluster of pneumonia cases on Dec 31, 2019 from Wuhan, Hubei province, China. The WHO declared COVID-19 as a public health emergency of international concern (PHEIC) on Jan 30, 2020 and on 11th March 2020 WHO characterised the spread of coronavirus as a pandemic.
9: Government
NZ Ministry of Health

COVID-19 (novel coronavirus)
There are currently outbreaks overseas of a new disease called COVID-19. This section provides the latest updates, information and advice on COVID-19.
ANZCA acknowledges the traditional custodians of Country throughout Australia and recognises their unique cultural and spiritual relationships to the land, waters and seas and their rich contribution to society. We pay our respects to ancestors and Elders, past, present, and emerging.
ANZCA acknowledges and respects Māori as the Tangata Whenua of Aotearoa and is committed to upholding the principles of the Treaty of Waitangi, fostering the college's relationship with Māori, supporting Māori fellows and trainees, and striving to improve the health of Māori.