Skip to Main Content
It looks like you're using Internet Explorer 11 or older. This website works best with modern browsers such as the latest versions of Chrome, Firefox, Safari, and Edge. If you continue with this browser, you may see unexpected results.
This guide has been designed for anaesthetists and specialist pain medicine physicians interested in relevant resources on environmental sustainability, including those available through the ANZCA library.
Guide index

Library > Library guides > Environmental sustainability
On this page
Australian Medical Association
Croakey
Anaesthesia and environmental sustainability at ANZCA
Doctors for the Environment Australia
Global Green and Healthy Hospitals
Health Care Without Harm
OraTaiao: The New Zealand Climate and Health Council
Sustainable Development Unit
TRA2SH
Australian Medical Association
The AMA believes that achieving environmental sustainability in health care is essential to improving the way Australia's health system functions. Enhancing environmental sustainability, through reducing carbon emissions, curtailing waste&and managing resources efficiently, will deliver better outcomes for patients, and provide broader social and economic benefits.
AMA position statements: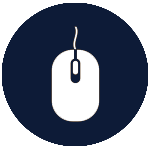 Environmental Sustainability in Health Care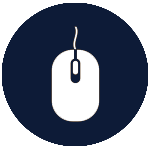 Climate Change and Human Health
Croakey
Croakey Health Media is a not-for-profit public interest journalism organisation providing a range of social journalism services and related activities that are important for the health and wellbeing of people, families, communities, societies and the environment. Croakey has an extensive collection of climate and environmental sustainability articles focusing on health.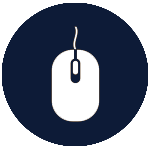 Croakey climate change articles
OraTaiao: The New Zealand Climate & Health Council
OraTaiao: The New Zealand Climate and Health Councilcomprises health professionals in Aotearoa/New Zealand concerned with:
The negative impacts of climate change on health.
The health gains that are possible through strong, health-centred climate action.
Highlighting the impacts of climate change on those&who already experience disadvantage or ill-health (equity impacts).
Reducing the health sector's contribution to climate change.
The Council is part of a worldwide movement of health professionals and health organisations&urgently focusing on the health challenges of climate change and the health opportunities of climate action.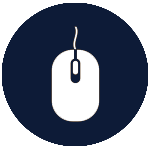 OraTaiao: The New Zealand Climate and Health Council
Sustainable Development Unit
&The Sustainable Development Unit (SDU) is a national unit based in Cambridge&working on behalf of the health and care system in England. It was established in April 2008.
The SDU supports the NHS, public health and social care to embed and promote the three elements of sustainable development - environmental, social and financial.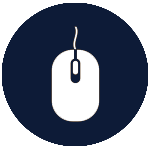 Sustainable Development Unit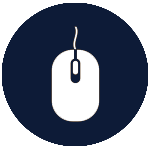 SDU "How to"&guides
TRA2SH
TRA2SH -Trainee-Led Research and Audit in Anaesthesia for Sustainability in Healthcare.
TRA2SH's mission is "to stimulate a positive culture change in sustainable practices in anaesthesia by promoting curiosity amongst trainees, encouraging reflection and problem-solving within departments, whilst upholding the highest standards of patient care."
TRA2SH's&Trainees - or "Tra2shees" are ANZCA trainee volunteers who are passionate about sustainability in healthcare, and some may be completing their ANZCA Scholar role project through one of the TRA2SH audit projects.TRA2SH&welcomes any new trainees to contact them&and get involved.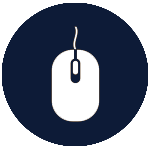 TRA2SH website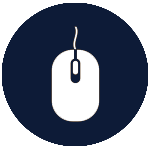 TRA2SH Twitter -&@tra2sh1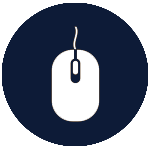 TRA2SH resources
TRA2SHCon21
The recording of TRA2SHCon21 from 13 November 2021. Duration: 4 hrs 7 mins
Watch "N20 or Not?" Ways to mitigate the environmental impact of N20
The Environmental Sustainability Network's (ESN) is pleased to present its first first webinar: "N20 or Not? Ways to mitigate the environmental impact of N20". The session includes thought-provoking presentations by international speaker and founder of the Nitrous Oxide Project, Alifia Chakera, and fellows and experts in the field Dr Matthew Jenks and Dr Rob Burrell. Some of the latest technology solutions for Nitrous Oxide in hospitals are also showcased. The 90-minute webinar concludes with a panel discussion. Dr Beth Hall and Dr Maggie Keys of the ESN executive co-chaired the event. Proudly sponsored by Mediquip.
This session aired live on Tuesday 15 March 6.30pm - 8.00pm AEDT
ANZCA acknowledges the traditional custodians of Country throughout Australia and recognises their unique cultural and spiritual relationships to the land, waters and seas and their rich contribution to society. We pay our respects to ancestors and Elders, past, present, and emerging.
ANZCA acknowledges and respects Māori as the Tangata Whenua of Aotearoa and is committed to upholding the principles of the Treaty of Waitangi, fostering the college's relationship with Māori, supporting Māori fellows and trainees, and striving to improve the health of Māori.