Skip to main content
It looks like you're using Internet Explorer 11 or older. This website works best with modern browsers such as the latest versions of Chrome, Firefox, Safari, and Edge. If you continue with this browser, you may see unexpected results.
This guide has been designed for anaesthetists interested in history of anaesthesia to locate relevant resources on this topic, including those available through the ANZCA library.
Spotlight: Geoffrey Kaye Museum
Exhibition Research and Findings: The Rare Privilege of Medicine
Monica Cronin, curator of ANZCA's Geoffrey Kaye Museum, has recently published an article regarding the exhibition 'The Rare Privilege of Medicine: Women Anaesthetists in Australia and New Zealand'. The article highlights the struggles of locating historical information about women in medicine and the stories of Dr. Janet Greig and Dr. Lily Jörgensen, two women featured within the exhibition.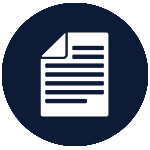 Cronin M. Exhibition research and findings: the rare privilege of medicine. Journal of Anesthesia History. 2020 Jun;6(2):90-95. doi: 10.1016/j.janh.2018.10.004.
Spotlight
Oh Excellent Air Bag: Under the Influence of Nitrous Oxide, 1799-1920

by

The summer of 1799 saw a new fad take root in a certain circle of British society: the inhalation of nitrous oxide, also known as laughing gas. The pioneer of these experiments was a young Humphry Davy, future President of the Royal Society, whose descriptions of being under the influence, as well as those penned by his clique, are among the most remarkable in the history of science.

Call Number: 617.9609 OHE

ISBN: 1911292013

Publication Date: 2016
Anaesthesia and Intensive Care History Supplements
Anaesthesia and Intensive Care History Supplement

Anaesthesia and Intensive Care is an international journal for clinicians and researchers associated with anaesthesia, intensive care medicine, and pain medicine. It publishes an annual history supplement.

Volume 48 Issue 3, Supplement, November 2020

Articles include:
- Anarcha, Betsey, Lucy, and the women whose names were not recorded: The legacy of J Marion Sims
- From cholera to COVID-19: How pandemics have shaped the development of anaesthesia and intensive care medicine
- Dr Himson Tamur Mulas, the first national specialist anaesthetist in Papua New Guinea
History of Anaesthesia SIG
For more information about this Special Interest Group (SIG), including events, activities and membership, please visit the History of Anaesthesia page on the Anaesthesia Continuing Education website.
Talk to us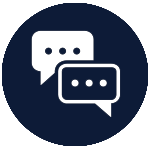 We rely on your feedback to further develop and support user access to the ANZCA library. Use the link below to provide content suggestions, as well as to make recommendations, report issues, and to give general feedback.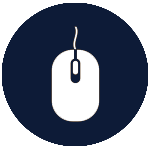 Library feedback form
---
ANZCA acknowledges the traditional custodians of Country throughout Australia and recognises their unique cultural and spiritual relationships to the land, waters and seas and their rich contribution to society. We pay our respects to ancestors and Elders, past, present, and emerging.
ANZCA acknowledges and respects Māori as the Tangata Whenua of Aotearoa and is committed to upholding the principles of the Treaty of Waitangi, fostering the college's relationship with Māori, supporting Māori fellows and trainees, and striving to improve the health of Māori.