Skip to Main Content
It looks like you're using Internet Explorer 11 or older. This website works best with modern browsers such as the latest versions of Chrome, Firefox, Safari, and Edge. If you continue with this browser, you may see unexpected results.
This guide has been designed for anaesthetists interested in history of anaesthesia to locate relevant resources on this topic, including those available through the ANZCA library.
Spotlight: Interview with Dr Christine Ball (ABC Mornings)
The chatroom is turned into an operating theatre this morning as Virginia Trioli interviews Dr Christine Ball (ANZCA Fellow) about her upcoming book, The Chloroformist.
Christine Ball is an anaesthetist at the Alfred Hospital in Melbourne, co-manages a Master of Medicine (Perioperative) at Monash University, and is the 2020–2024 Wood Library-Museum Laureate of the History of Anesthesiology. She has been an honorary curator at the Geoffrey Kaye Museum of Anaesthetic History for thirty years and is the author of many works in this field.
The Chloroformist

by

Until 1846, surgery was performed without anaesthesia: extraordinary operations, carried out on conscious, terrified patients. Surgeons of that era were bold and courageous and saved many lives, but anaesthesia changed everything. With an unconscious patient, the surgeon could take his time. Surgery became slower, more careful and more delicate. And as anaesthesia removed the pain of surgery, the medical world gave more attention to surgical infection, heralding in the use of antiseptics and eventually aseptic surgery.

ISBN: 9780522877748

Publication Date: 3 August 2021
Spotlight
Oh Excellent Air Bag: Under the Influence of Nitrous Oxide, 1799-1920

by

The summer of 1799 saw a new fad take root in a certain circle of British society: the inhalation of nitrous oxide, also known as laughing gas. The pioneer of these experiments was a young Humphry Davy, future President of the Royal Society, whose descriptions of being under the influence, as well as those penned by his clique, are among the most remarkable in the history of science.

ISBN: 1911292013

Publication Date: 2016
Spotlight: Anaesthesia and Intensive Care History Supplements
Anaesthesia and Intensive Care History Supplement (Sage)

Anaesthesia and Intensive Care is an international journal for clinicians and researchers associated with anaesthesia, intensive care medicine, and pain medicine. It publishes an annual history supplement.

Volume 49 Issue 1, Supplement, September 2021

Articles include:
- John Davies Thomas: Chloroformist in London and pioneer South Australian doctor
- Pilot-administered anaesthesia and the Royal Flying Doctor Service of Australia: An interview with Captain Keith Galloway
- History of non-physician anaesthesia providers in Papua New Guinea: from heil tultuls to Anaesthetic Scientific Officers
History of anaesthesia SIG
For more information about this Special Interest Group (SIG), including events, activities, resources and membership, please visit the History of Anaesthesia page on the Anaesthesia Continuing Education website.
Talk to us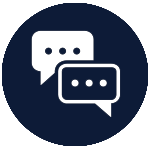 We rely on your feedback to further develop and support user access to the ANZCA library. Use the link below to provide content suggestions, as well as to make recommendations, report issues, and to give general feedback.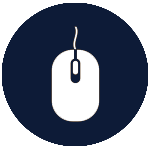 Library feedback form
ANZCA acknowledges the traditional custodians of Country throughout Australia and recognises their unique cultural and spiritual relationships to the land, waters and seas and their rich contribution to society. We pay our respects to ancestors and Elders, past, present, and emerging.
ANZCA acknowledges and respects Māori as the Tangata Whenua of Aotearoa and is committed to upholding the principles of the Treaty of Waitangi, fostering the college's relationship with Māori, supporting Māori fellows and trainees, and striving to improve the health of Māori.