Skip to Main Content
It looks like you're using Internet Explorer 11 or older. This website works best with modern browsers such as the latest versions of Chrome, Firefox, Safari, and Edge. If you continue with this browser, you may see unexpected results.
This page contains information about accessing e-books and print books via the ANZCA Library, as well as a linked list of selected books related to the history of anaesthesia.
How to access e-books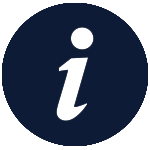 Your college ID (or staff username) and ANZCA/ Networks password are required to access library e-resources.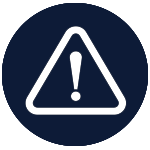 Having trouble logging into e-resources? Try emptying your browser cache, closing and reopening your browser and trying again.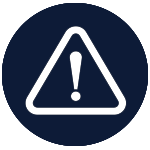 Forgotten your ANZCA/ Networks password? Try resetting your password using the "Forgot Password?" link and/or messaging the "Webmaster (technical issues)" via the college contact form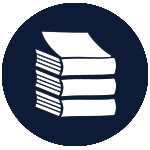 Can't find your book online? Borrow a print copy or request a chapter via our article request service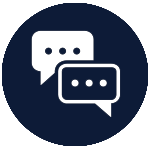 Experiencing difficulties, or need help accessing e-books? Contact the Library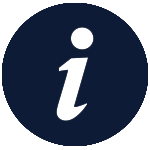 For further information about searching and accessing e-books, see the E-books guide
Borrowing books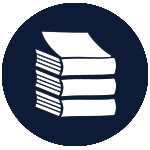 ANZCA library provides access to a large range of print items, specialising in anaesthesia and pain medicine-related titles.
Items can be requested by searching the ANZCA Library, selecting the item title and then selecting the [ Request Item for Loan ] button
Items available for loan include textbooks, CD-ROMs and DVDs
Requested items are delivered/returned via courier FREE-OF-CHARGE
When placing a request, first-time users will be required to create a password for their personalised Library Account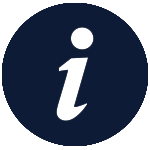 For further information about requesting books, see the Borrowing books page
Books & e-Books
The American Society of Anesthesiologists : a century of challenges and progress

by

ISBN: 1889595152

Publication Date: 2005

Blood, sweat and fears: medical practitioners and medical students of South Australia who served in World War 1

by

Blood, Sweat and Fears describes those medical practitioners and medical students connected to South Australia who served in the armed forces, at home or abroad, during what we now know as World War 1. They range from 18-66 years of age and from student to professor. Each is described in a one page biography; there are over 200 biographies. Some were to distinguish themselves in action with high military decorations and some were to distinguish themselves in their later medical careers. The Australian medical colleges in medicine, surgery, women's health, radiology and anaesthesia drew their early leaders from these South Australians.

ISBN: 9780992493202

Publication Date: 2014

Blood, sweat and fears II : medical practitioners of South Australia on active service after World War 2 to Vietnam 1945-1975

by

Events during and immediately after World War 2 cemented Australia's continuous role in military support of the Asian region. This book includes biographies of 68 South Australian doctors who served in the military from 1945 to 1975. Each is a medical practitioner with a South Australian connection, be it by birth, domicile, education or medical practice who subsequently served in the Defence Forces within this time period.

ISBN: 9780646959023

Publication Date: 2016

Blood, sweat and fears III : medical practitioners of South Australia who served in World War 2

by

Britain declared war on Germany on 3rd September 1939. Australia, as part of the British Empire, also declared war on Germany. Australian Prime Minister Robert Menzies famously announced: Fellow Australians, it is my melancholy duty to inform you officially, that in consequence of a persistence by Germany in her in1Jasion of Poland, Great Britain has declared war upon her and that, as a result, Australia is also at war. Consequently, approximately one million Australian men and women committed themselves to military service in the Australian armed forces during WW2. Blood, Sweat and Fears m, completes the trilogy of books of the lives of South Australian doctors who served during WW2. There are 279 one-page biographies in this book that describes the commitment and compassion of the doctors who were willing to set aside their professional lives to serve their country, during this terrible time. Interspersed with the biographies are snippets of direct quotes from diaries and newspapers, which places the reader into the context of Australian people during WW2. This important book completes a trilogy that documents the war service of South Australian doctor's from 1914-1975.--Blurb from back cover.

ISBN: 9780646803074

Publication Date: 2019

Careers in anesthesiology : autobiographical memoirs [various volumes/years]

by

The Chloroformist

by

Until 1846, surgery was performed without anaesthesia: extraordinary operations, carried out on conscious, terrified patients. Surgeons of that era were bold and courageous and saved many lives, but anaesthesia changed everything. With an unconscious patient, the surgeon could take his time. Surgery became slower, more careful and more delicate. And as anaesthesia removed the pain of surgery, the medical world gave more attention to surgical infection, heralding in the use of antiseptics and eventually aseptic surgery.

ISBN: 9780522877748

Publication Date: 3 August 2021

A circuitous history of anaesthesia and analgesia in Cairns to 2017

by

From foreword: One afternoon the question arose, "Who gave the first general anaesthetic in Cairns?" It is from this question that this work has arisen. The material presented goes significantly beyond who gave the first anaesthetic, incorporating many contemporary figures and interesting sidelines".

Publication Date: [c2017]

Ether Day: the strange tale of America's greatest medical discovery and the haunted men who made it

by

On Friday, October 16, 1846, only one operation was scheduled at Massachusetts General Hospital.... That day in Boston, the operation was the routine removal of a growth from a man's neck. But one thing would not be routine: instead of using pulleys, hooks, and belts to subdue a patient writhing in pain, this crucial operation would be the first performed under a general anesthetic.

ISBN: 0060933178

Publication Date: 2002-10-08

Fifty years : the Australian Society of Anaesthetists 1934-1984

by

Publication Date: 1987

From Craft to Specialty: a medical and social history of anesthesia and its changing role in health care

by

From Craft to Specialty is a medical and social history of surgical anesthesia, from long before the advent of modem' clinical anesthesia in 1846 to the present day. It emphasizes the fact that, over the past century and a half, anesthesia has progressed from being a craft based on empirical knowledge, to a discipline in which a scientific approach began to shape its practice, and, finally, in the 1930s,to become a medical specialty that encompassed research and formal education.

ISBN: 9781441511737

Publication Date: 2009-04-01

Historical notes on anaesthesia and intensive care

by

ISBN: 9780646564142

Publication Date: 2012

The History of anaesthesia: Proceedings of the fifth international symposium on the history of anesthesia, Santiago, Spain, 19-23 September 2001

by

Call Number: 617.9609 HIS

Publication Date: 2002

Landmark Papers in Anaesthesia

by

This resource provides a detailed summary of the most important trials and studies in anaesthesia, ranging from neuroanaesthesia and anaesthesia for transplant, to paediatric and thoracic anaesthesia, allowing the reader to rapidly extract key results. Each chapter is written by a prominent anaesthetist in that particular field, and papers have been selected on a number of criteria, included impact factor, authors' choices, or even because the conclusions reached do not indicate best practice.

ISBN: 9780199583386

Publication Date: 2013-03-01

More Notable Names in Anaesthesia

by

This follow-on volume to Notable Names in Anaesthesia edited by J. Roger Maltby (2002) includes eponyms used on a daily basis in the practice of anaesthesiology. Some of these in alphabetical order are: Aintree intubation catheter, Heidbrink valve, Luer-lock, PCA, pulse oximeter, Ritchie whistle, Seldinger wire, Sprotte spinal needle, TCI, Vienna score and Yankauer sucker. The origins of these names and short biographies of the men and women are readily available by dipping into the alphabetical arrangement. The book also features numerous eponymous awards and lectures arranged by societies and colleges of anaesthesiology across the globe as well as famous museums and textbooks. There are 72 entries, but some include more than one name, so the total number of biographies is 74, provided by 11 authors; McKenzie himself contributed 62 of the entries. More Notable Names in Anaesthesia should appeal to both medical and veterinary anaesthetists, operating department practitioners, nurses, medical students and anyone passionate about the history of medicine.

ISBN: 9781789631708

Publication Date: 2021

Not just an anaesthetist: the remarkable life of Dr William Russ Pugh MD

by

ISBN: 9780987604248

Publication Date: 2013

Oh Excellent Air Bag: Under the Influence of Nitrous Oxide, 1799-1920

by

The summer of 1799 saw a new fad take root in a certain circle of British society: the inhalation of nitrous oxide, also known as laughing gas. The pioneer of these experiments was a young Humphry Davy, future President of the Royal Society, whose descriptions of being under the influence, as well as those penned by his clique, are among the most remarkable in the history of science.

ISBN: 1911292013

Publication Date: 2016

One grand chain : the history of anaesthesia in Australia 1846-1962 Vol. 1 1846-1934

by

ISBN: 0646264834

Publication Date: 2004

Persistence pays : the discovery of Dr William Russ Pugh's log and journal of his 1835 voyage from England to New Holland

by

"By locating and publishing the diary of William Russ Pugh, Dr John Paull has made a valuable contribution to the story of Tasmania's early European immigrants and to our knowledge of a particularly innovative and colourful doctor. As well as providing a transcription of the diary he has added well-researched footnotes to provide context to Pugh's observations. The work complements Not Just an Anaesthetist, the author's first book on William Pugh who introduced surgical anaesthesia to Australia in 1847. But it can also be read as a stand-alone example of a surgeon's shipboard diary on a voyage from England to Hobart in 1835."--Foreword.

ISBN: 9780995444843

Publication Date: 2017

S.A.A.D : a history of the society for the advancement of anaesthesia in dentistry

by

This book traces the history of SAAD, and by inference that of dental sedation, from the inaugural meeting in 1957 through to 2002.

ISBN: 9780902976030

Publication Date: 2003

Tarnished idol: William T. G. Morton and the introduction of surgical anesthesia - a chronicle of the ether controversy

by

ISBN: 0930405811

Publication Date: 2001

Woman war doctor : the life of Mary De Garis

by

One of the first generation of the women 'medicals' to graduate from Melbourne University, Mary De Garis was a pioneering doctor in the early 20th century. Of an established Mildura family, she practised in the Outback before serving in World War One as a doctor in Serbia.

After the War she settled in Geelong where, beloved by generations of women, she was the city's first female obstetrician, providing safe childbirth before the advent of antibiotics and blood transfusions. Her life and loves and the struggles she faced as a leader in her field are the subject of this fascinating biography.

Ruth's book received a commendation at the Victorian Community History Awards 2015 in the category of Centenary of World War One.

ISBN: 9781925003420

Publication Date: 2014

Wondrous Story of Anesthesia

by

Edited and written by an international "who's who" of more than 100 authors, including anesthesiologists, nurse anesthetists, bench scientists, a surgeon, and representatives of industry, this text provides a comprehensive history of anesthesia, unique in its focus on the people and events that shaped the specialty around the world.

Call Number: 617.9609 WON

ISBN: 9781461484417

Publication Date: 2015-01-14
Open Access
The Medical Heritage Library (MHL), a digital curation collaborative among some of the world's leading medical libraries, promotes free and open access to quality historical resources in medicine. Their goal is to provide the means by which readers and scholars across a multitude of disciplines can examine the interrelated nature of medicine and society, both to inform contemporary medicine and strengthen understanding of the world in which we live.
The MHL's growing collection of digitized medical rare books, pamphlets, journals, and films number in the tens of thousands, with representative works from each of the past six centuries, all of which are available here through the Internet Archive.
Proceedings of the 9th International Symposium on the History of Anesthesia
Proceedings of the 9th International Symposium on the History of Anesthesia: Boston, MA, October, 2017

by

The 9th International Symposium on the History of Anaesthesia was held in Boston in October of 2017. This international symposium was first held in Rotterdam, The Netherlands, in 1982 and it continues to grow in both breadth and in attendance. Every four years it provides an opportunity for academics, clinicians and amateur enthusiasts to learn about the history of a profession that has changed the course of medicine and indeed mankind.

ISBN: 9781532392269

Publication Date: 2018
Highlights from "Proceedings of the 9th International Symposium on the History of Anesthesia"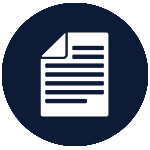 Cronin M. 2018. Museuming: things museums should be doing. In: Desai MS. Desai SP, editors. Proceedings of the 9th international symposium on the history of anesthesia. Boston: 2018. p. 3.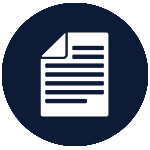 Cronin M. 2018. Where are all the women? Exploring the seemingly invisible history of women in anaethesia. In: Desai MS. Desai SP, editors. Proceedings of the 9th international symposium on the history of anesthesia. Boston: 2018. pp. 158-161.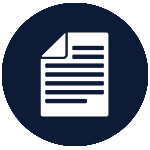 Chong CT. 2018. Historical perspectives on total intravenous anaesthesia (TIVA). In: Desai MS. Desai SP, editors. Proceedings of the 9th international symposium on the history of anesthesia. Boston: 2018. pp. 191-193.
9th international symposium on the history of anesthesia [program]: Boston ISHA-9 2017

Contains abstracts and schedule of the 9th International Symposium on the History of Anesthesia held in Boston, October 2017.

Publication Date: 2017
Additional titles
For a comprehensive list of eBooks and print books, click the link below.