Skip to Main Content
It looks like you're using Internet Explorer 11 or older. This website works best with modern browsers such as the latest versions of Chrome, Firefox, Safari, and Edge. If you continue with this browser, you may see unexpected results.
This page displays options for you to grow your professional network in person, such as conferences or participation in Special Interest Group meetings, as well as ways for you to explore contemporary issues in your area of interest (e.g. past conference papers and presentations, etc.).
Special Interest Groups (SIGs)
The special interest groups (SIGs) are jointly managed by ANZCA, the Australian Society of Anaesthetists and the New Zealand Society of Anaesthetists. Any anaesthetists with an interest in these areas can join together to study, report and develop educational events such as continuing medical education (CME) meetings on specific areas of anaesthesia.
There are 17 SIGs, which all have dedicated pages on the ANZCA website; in addition there are specialist guides maintained by the Library to promote resources in these topic areas, which are listed on the ANZCA Library Guides homepage.
SIGs provide an opportunity to:
Increase your participation in a specialist area of interest.
Attend regular meetings with peers for discussion, learning and networking.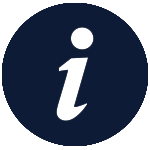 Visit the SIG webpage for your area of interest for more information about the SIG and related events.
CPD Credit: CPD participants may claim this under Knowledge and skills 'Learning sessions' activity at 1 credit per hour.
Forums
Online communities, forums and discussion groups on social platforms such as LinkedInare a great way to learn and make connections.
ANZCA acknowledges the traditional custodians of Country throughout Australia and recognises their unique cultural and spiritual relationships to the land, waters and seas and their rich contribution to society. We pay our respects to ancestors and Elders, past, present, and emerging.
ANZCA acknowledges and respects Māori as the Tangata Whenua of Aotearoa and is committed to upholding the principles of the Treaty of Waitangi, fostering the college's relationship with Māori, supporting Māori fellows and trainees, and striving to improve the health of Māori.