Skip to Main Content
It looks like you're using Internet Explorer 11 or older. This website works best with modern browsers such as the latest versions of Chrome, Firefox, Safari, and Edge. If you continue with this browser, you may see unexpected results.
This guide contains resources that medical professionals can use to keep up-to-date with current articles, research, trends and networking opportunities related to anaesthesia and pain medicine.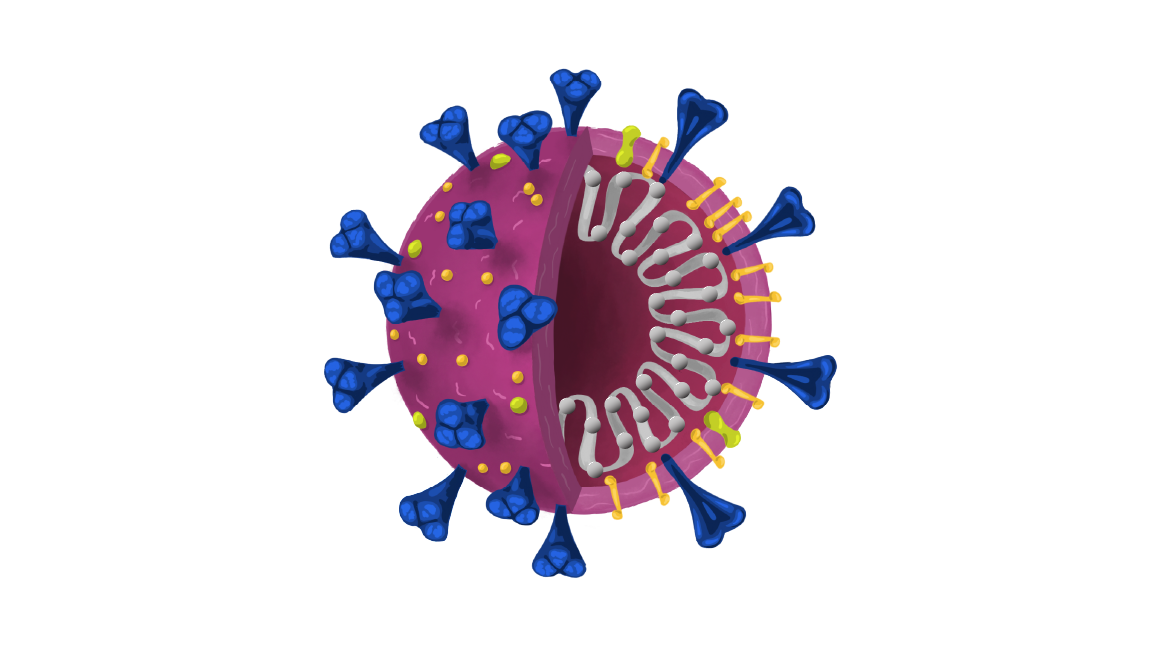 Looking for clinical resources and information related to the Coronavirus/COVID-19 outbreak? Visit the Coronavirus/COVID-19 guide.
Spotlight: Keeping on top of medical literature
It is possible to set up the Read by QxMD app to send alerts/notifications based on a whole range of settings, including publication of articles related to chosen specialties, journals, collections and keywords.
Anaesthesia Research Review
Anaesthesia Research Review

This Review features key medical articles from global anaesthesia journals with commentary from Professor André van Zundert and his team from the Department of Anaesthesia and Perioperative Medicine, Royal Brisbane & Women's Hospital. The Review covers topics such as epidural anaesthesia, saddle anaesthesia, inhalational anaesthetics, intravenous opioid analgesics, neuromuscular blocking drugs and intravenous reversal agents.
Issue 25 (2022)

- Situational awareness of opioid consumption
- Bolus lidocaine to prevent tourniquet-induced hypertension
- Transversus abdominis plane block vs wound infiltration after hernia repairs
- Antithrombotic drugs and the risk of bloody punctures
- Arthroscopic shoulder surgery interscalene block with levobupivacaine
- Ketamine vs dexmedetomidine plus total IV anaesthesia
- Rhomboid intercostal, erector spinae plane, or serratus plane block
- Anaesthesiologist staffing ratio and patient morbidity and mortality
- Carbetocin vs oxytocin: Low- and high-dose regimens
- General endotracheal anaesthesia vs sedation in infants
- Patient-centred surgical care for older patients

Issue 24 (2022) In this edition:
- Total IV vs inhalation anaesthesia and postoperative cognitive recovery
- Unilateral transversus abdominis plane block in laparoscopic cholecystectomy
- Dexmedetomidine for donation-after-cardiac-death kidney transplant
- Aggressive vs routine warming during non-cardiac surgery
- Papaverine for relief of catheter-induced peripheral arterial vasospasm
- Patient safety during anaesthesia
- Deception in simulation-based education

Issue 22 (2021) In this edition we feature:
- Computer-assisted individualised haemodynamic management
- HFNO during airway surgery
- Reversal of NMB with neostigmine or sugammadex
- Total IV or inhalation anaesthesia and postoperative recovery
- Delirium after combined epidural-GA vs GA
- Intraoperative dexmedetomidine and length of PACU stay
- Obturator nerve block in total hip arthroplasty
- Standards of monitoring during anaesthesia and recovery
- Maternal BMI and anaesthetic and surgical times for caesarean delivery
- Tranexamic acid for prevention of blood loss after caesarean delivery
- Behavioural/learning outcomes in under 3-year-olds after GA

Issue 21 (June 2021) - FNB vs PENG block for analgesia in hip fracture surgery
- Self-reported use of cricoid pressure
- Impact of position statement on extended release opioid use
- NETosis and recurrence risk after anaesthesia
- Immediate vs early IV epinephrine for cardiopulmonary arrest
- Low-dose dexmedetomidine for post-operative delirium
- Posterior quadratus lumborum block in THA
- Laryngoscopy vs videolaryngoscopy for intubation
- Epidural vs GA for open pyloromyotomy in infants
- IV meloxicam for moderate-to-severe pain after hysterectomy
- Post-operative outcomes in patients with OSA
- Mini-Cog and PACU delirium
- Emergency airway management in patients with COVID-19

Issue 20 (2021) - BP management by anaesthesia professionals
- Anaesthesia with dexmedetomidine vs remifentanil
- Viscoelastic haemostatic assay protocols for haemorrhage
- Higher vs lower MAP target and delirium
- Propofol and ketamine for procedural sedation/anaesthesia in children
- Controlled hypotension during neuraxial anaesthesia in THA
- Blood component utilisation in COVID-19 patients
- Perioperative IV iron for anaemia before surgery
- Fluid therapy effects on haemodynamic parameters
- Repeated direct observation of procedural skills assessment
- Mini-Cog prediction of PACU delirium
- Food allergy history and reaction to propofol administration

Issue 19 (2021) In this issue:
> Thermal suit for preventing intraoperative hypothermia
> Using activity theory to transform medical work and learning
> Incidence of failed and difficult intubation
> Professional competence and patient safety
> Neuraxial anaesthesia or general anaesthesia for lower limb
revascularisation
> Balanced opioid-free anaesthesia with dexmedetomidine vs
remifentanil
> Pre-oxygenation using high-flow nasal oxygen during rapid sequence
induction
> The Bowtie diagram for analysis and planning in anaesthesia
> Femoral artery block for thigh tourniquet-induced hypertension
> Head rotation effects on second-generation supraglottic airway devices

Issue 18 (Oct 2019) In this issue:
> Perineural dexamethasone for
interscalene brachial plexus block
> Propofol vs desflurane anaesthesia in
hepatectomy
> Society for Pediatric Anesthesia
recommendations on opioids in
children
> HTX-011 versus bupivacaine HCl in
bunionectomy
> Recovery after reversal of NMB with
sugammadex or neostigmine
> Neuraxial vs general anaesthesia and
hospital admission
> Iloprost inhalation in high-risk cardiac
surgical patients
> Dexmedetomidine for shivering
during neuraxial anaesthesia
> Transversus abdominis plane block
vs intrathecal morphine
> Deep NMB

Issue 17 (July 2019) In this edition we feature:
- Nerve stimulation for chronic post-amputation pain
- Retroclavicular vs supraclavicular brachial plexus block for limb surgery
- Chronic tramadol use after acute pain episode
- Breast cancer surgery: post-op US-guided serratus plane block
- Intra-operative dexmedetomidine and cognitive decline
- Postoperative morphine-sparing effects of non-opioid analgesics
- Erector spinae plane block for multiple rib fractures
- High-flow vs standard nasal cannulae in morbidly obese patients undergoing colonoscopy

Issue 16 (June 2019) In this edition we feature:
- Guidelines for safe anaesthesia in MRI units
- Fractionated vs single-dose spinal anaesthesia in pregnancy-induced hypertension
- Intraoperative hyperoxia and postoperative pain
- Neuraxial anaesthesia and postoperative VTE
- Anaesthetic technique and cancer outcomes
- VA vs TIVA for cardiac surgery
- Local infiltration analgesia vs intrathecal morphine after TKR
- High vs low inspired oxygen fraction in healthy children
- Intermittent bolus vs continuous infusion of levobupivacaine in thoracic paravertebral block

ANZCA ASM 2019 Conference Review In this review:
Anaesthetic-analgesic technique and cancer outcomes
Safe endoscopy
Anaesthetists' attitudes to random drug testing
Methadone as a preventive analgesic effect
Total intravenous vs volatile anaesthesia and cancer outcomes
Optimal cefazolin dosing in bariatric surgery
Bullying, discrimination and sexual harassment
Diabetes perioperative management
Chewing gum in preoperative fasting
An audit of preoperative fasting

Issue 14 (October 2018) In this edition we feature:
- IV remifentanil PCA vs IM pethidine for labour pain
- Amisulpride prevents PONV in high-risk patients
- Peripheral nerve block in diabetic neuropathy
- Preoperative carbohydrate loading in paediatric anaesthesia
- Inhalation vs IV induction anaesthesia in high-risk children
- Nerve block for major outpatient arthroscopic shoulder surgery
- Subarachnoid adrenaline for repeat caesarean delivery
- Continuous non-invasive BP monitoring during non-cardiac surgery
- Propofol and neurocognitive recovery in the elderly
- Femoral nerve catheter vs local infiltration for analgesia in TKA

Issue 13 (June 2018) In this edition we feature:
- I-TAP nerve block for elective caesarean section
- Cell salvage with autologous transfusion in hepatectomy
- Adductor canal block vs local infiltration analgesia in TKA
- Cognitive decline in middle age after surgery and anaesthesia
- Post-operative delirium in TKA/THA patients
- THRIVE vs facemask pre-oxygenation for rapid sequence induction
- Coagulation profile derangement after liver surgery
- Continuous vs single-injection interscalene block for major shoulder surgery
- Epidural infusion bolus delivery rate and duration of labour analgesia
- Optimising fitness stratification
CPD Credit: CPD participants may claim this under Knowledge and skills 'Journal readings' activity at 1 credit per hour.
New Zealand Anaesthesia and Pain Management Research Review
New Zealand Anaesthesia and Pain Management Research Review

This review features key medical articles from global anaesthesia journals with commentary from Dr John Barnard The Review covers topics such as epidural anaesthesia, inhalational anaesthetics, intravenous opioid analgesics, muscle relaxants, neuromuscular blocking drugs and intravenous reversal agents.
CPD Credit: CPD participants may claim this under Knowledge and skills 'Journal readings' activity at 1 credit per hour.
Pain Management Research Review
Pain Management Research Review

This Review features key medical articles from global Pain journals with commentary from Dr Tim Ho. The Review covers topics such as sciatica, neuropathic pain, fibromyalgia, spondylitis, and opioids.
Issue 65 (April 2022)

- Dose reductions among chronic opioid therapy recipients
- Enhanced mindfulness-based stress reduction in episodic migraine
- Effect of relevant education on long-term opioid use before spinal surgery
- Education of opioid use risk prior to elective lower-extremity surgery
- 'Embodied' VR intervention for low back pain
- Mindfulness-oriented recovery enhancement in patients misusing opioids for chronic pain
- Wearable TENS for knee OA pain
- ESPB for pain control after spinal surgery
- Closed-loop SCS for chronic back and leg pain: clinical and QOL outcome durability
- SCS-related adverse events reported to TGA

Issue 64 (2021) - Evidence-based psychological interventions for chronic pain
- Opioid stewardship practices in hospitals
- Implantable restorative neurostimulator for refractory chronic LBP
- Pain reprocessing therapy for chronic back pain
- Healthcare provider utilisation of prescription monitoring programmes
- Transcranial DCS for knee OA pain with dysfunctional descending pain inhibitory system
- Intra-articular botulinum neurotoxin vs. physical therapy in knee OA
- Effect of migraine on propranolol for painful temporomandibular disorder
- Catastrophisation effects of MRI report, and benefits of clinical reporting
- Liraglutide, after weight loss, for pain and weight control in knee OA

Issue 63 (2021) - Opioid use disorder and initiation of physical therapy for LBP
- Comorbid chronic pain and depression: shared risk factors
- Association between chronic pain and long-term cognitive decline in the elderly
- Cannabinoids, cannabis and cannabis-based medicine for pain management
- Adverse effects of heavy cannabis use
- C. sativa terpenes selectively enhances cannabinoid activity
- Opioid consumption and pain after orthopaedic/urological surgery
- High-frequency SCS for painful diabetic neuropathy
- Guidance for steroid injections with COVID-19 vaccination
- Opioids: extramedical use and harm in chronic noncancer pain

Issue 62 (2021) - Multifaceted intervention to improve LBP care in ED
- Primary-care access for individuals on prescribed opioids
- Effect of local vibratory stimulation on proprioceptive control
- Midlife family financial strain, sense of control and pain in later years
- Day-case THA
- Disposal kits and fact sheets do not improve un-needed opioid disposal
- Systemic opioid prescribing patterns and care costs on initiation of SCS
- UK recommendations on opioid stewardship
- Cannabidiol for acute LBP in ED
- Internet-delivered ACT as microlearning for chronic pain

Issue 61 (2021) - Chronic back pain subgroups according to walking performance, pain and disability
- Effect of aerobic exercise on response to opioids for chronic LBP
- Relationships between sensory profiles and self-reported pain in neuropathy
- Insights into the role of TRPA1 channels in cold pain
- Antidepressants for back pain and osteoarthritis
- Progression of withdrawal symptoms in medical cannabis recipients for chronic pain
- Neural systems underlying placebo analgesia
- Neuromodulation with burst and tonic SCS decreases opioid consumption
- Telemedicine for chronic pain during and after COVID-19
- Evaluation of state policy interventions targeting the US opioid epidemic

Issue 60 (2020) In this edition we feature:
- Community pharmacy naloxone supply: effect of rescheduling as over-the-counter
- Effects of opioid stewardship interventions
- Deprescribing long-term opioids in chronic pain
- Buprenorphine/naloxone vs. methadone for failed back surgery syndrome/opioid addiction
- Transcranial DCS for chronic neuropathic pain in multiple sclerosis
- Effect of OUD on initiating physical therapy for LBP
- Graded motor imagery for reducing phantom limb pain in amputees
- Psychosocial and functional outcomes and opioid usage following burst SCS
- Self-administered skills-based VR intervention for chronic pain
- Botulinum neurotoxin for neuropathic pain

Issue 59 (2019) In this issue we feature:

Analgesic dependence severity and medication overuse headache
Opioid/benzodiazepine prescriptions for patients with overdose history
Conventional vs. burst SCS in chronic neuropathic pain model: effect of amplitude
Psychophysical-based prediction of duloxetine efficacy for migraine prevention
Transdiagnostic emotion-focused exposure for chronic pain with anxiety/depression
Brief CBT for chronic pain
Botulinum toxin for chronic pelvic pain in endometriosis
REN for acute migraine treatment
Pulsed radiofrequency outcomes according to electrodiagnosis in intractable lumbosacral radicular pain
Perioperative duloxetine for acute postoperative analgesia

Issue 58 (2019) In this edition we feature:
- Single-fraction stereotactic vs. conventional multifraction RT for pain relief of bone metastases
- Ketamine infusions for chronic pain
- Opioid safety initiative for TKR
- Brief psychological expectancy intervention for postoperative pain
- Benchmarking children's persistent pain services in Australasia
- Reasons for percutaneous SCS explantation
- Role of afferent input in postamputation pain
- Ketoprofen or methylprednisolone in acute sciatica
- Chronic insufficient sleep alters pain habituation and sensitisation processes
- Pronociceptive effect of sleep deprivation mediated by nucleus accumbens

Issue 57 (2019) The first research paper selected for this issue found that combining three nonopioid analgesics with morphine for postoperative
analgesia provided better analgesia with significant morphine-sparing over 48 hours postsurgery when compared with morphine
alone. An oromucosal spray containing THC (Δ9-tetrahydrocannabinol) and cannabidiol was found to be effective and well
tolerated when used as add-on treatment for refractory chronic pain, with the effect particularly promising in neuropathic
pain. A prospective 2-year trial has addressed the question of opioid efficacy for chronic noncancer pain, finding limited
effectiveness as long-term management. A post hoc analysis of the TOPCARE (Transforming Opioid Prescribing in Primary
Care) study has identified reasons for opioid discontinuation and associated outcomes.

Issue 56 (2019)

This issue begins with a study demonstrating that anxiety, depression and their interaction all affected changes in pain disability at 1 year of follow-up in attendees of a multidisciplinary chronic LBP (low back pain) clinic. Other research included this issue found that intravenous lignocaine provided a similar degree of pain relief with fewer side effects compared with intravenous morphine when given to patients presenting at an ED with undifferentiated severe pain. Another paper reports on fremanezumab, a humanised monoclonal antibody that targets CGRP (calcitonin gene-related peptide), for treating migraine, nicely complementing a review on the role of CGRP in the pathophysiology of migraine. This issue concludes with research reporting that both sleep and fatigue impact on the success of multidisciplinary programmes for chronic pain.

Issue 55 (2019)

This issue begins with a retrospective analysis reporting decreased opioid use and increased successful extubation in the operating room when a multimodal analgesia protocol that enhances recovery after cardiac surgery was used. Other included research reports that mechanistic pain profiling was able to predict pain alleviation associated with NSAID plus paracetamol (acetaminophen) use for chronic knee OA (osteoarthritis). An internet-delivered exposure therapy programme for fibromyalgia was found to be cost effective with large societal cost savings. This issue concludes with an open-label study reporting on the real-world use of long-term onabotulinumtoxin A for managing chronic migraine.

Conference Review - APS 39th Annual Scientific Meeting (2019) This review focuses on the 2019 APS (Australian Pain Society)
39th Annual Scientific Meeting, held at the Gold Coast Convention and Exhibition Centre in Queensland, in the IASP Global Year Against Pain in the Most Vulnerable. The meeting provided a programme that included mechanistic and clinical research spanning psychological, surgical, pharmaceutical, social and epidemiological domains. It provided attendees with the opportunity to learn from these sessions and also to meet and network with colleagues interested in pain management research.
From the wealth of presentations, ten have been selected for inclusion in this Conference Review, which we hope you will find interesting and informative.

Issue 54 (2019) To begin the first issue for 2019, data from three RCTs of the humanised monoclonal antibody galcanezumab for treating episodic or chronic migraine have been analysed and reported, focussing on the impact of continued treatment among participants who did not achieve an optimal early response. This is followed by the presentation of ≤2-year data from an
Australian RCT of the internet-delivered pain management programme the Pain Course, which offers varying levels of clinician support. Betulinic acid, extracted from Hyptis emoryi (a desert lavender plant), has been studied and found to offer broadspectrum biological and medicinal properties that could have potential as a natural nonopioid treatment for chronic pain. This issue concludes with an analysis of US prescription drug monitoring programme data alerting physicians to escalating opioid
dosage patterns as an important indicator of increased mortality risk, particularly in patients with OUD (opioid use disorder).

SPEAKER SERIES The changing experience of cancer: Challenges, opportunities and the role of palliative medicine in cancer (2019)

In a recent seminar hosted in Sydney, Professor Ahmedzai from the UK discussed the paradigm shift from treating patients dying of cancer to people living with their disease. This summary of that presentation has been produced to enable those who could not attend to benefit from the valuable learning opportunities provided. These included: i) the changing landscape of cancer as a chronic disease for many patients, and the implications for palliative care delivery; ii) insights into the mechanisms of pain at all stages of the disease, including treatment-induced pain and focusing on practical approaches to tailoring care, including patient selection, initiation of targeted therapies and multimodal analgesia; iii) the role of opioids and considerations for special patient populations, including a practical approach to patient assessment, titration, rotation and screening of hepatic impairment; and iv) challenges and opportunities for the future positioning of palliative medicine in relation to oncology and interventional pain medicine.

Issue 53 (2018) Research papers selected for this issue include the impact that legalising cannabis for medical use has had on opioid prescriptions/use in the US, an evaluation of composite responder outcomes of pain intensity and physical function in clinical trials of neuropathic pain, the use of a mobile app in the management of chronic musculoskeletal pain, guidelines regarding the use of onabotulinumtoxin A for chronic migraine, and the contributions of chronic pain among suicide decedents and of
opioids in depression among patients with chronic pain.

SPEAKER SERIES Treatment of chronic cancer pain: current evidence (2018)

This is a summary of a presentation by A/Prof Michael Franco, from Monash Health, Victoria, who spoke on the current evidence for treating chronic cancer pain as part of Breakfast Session 6 at the MOGA (Medical Oncology Group of Australia) 2018 Annual Scientific Meeting, which was held on Aug 1–3 in Adelaide. A/Prof Franco's talk covered the WHO ladder for managing cancer pain, opioid switching/rotation, two specific opioids (TARGIN® tablets [modified release oxycodone/naloxone] and methadone) and novel techniques. This Breakfast Session was sponsored by Mundipharma, and we hope you find this summary enlightening.

Issue 52 (2018)

This issue contains research from the US VA (Veteran's Affairs) healthcare system reporting on the success of integrating an interdisciplinary chronic pain care intervention into primary care. Other papers in the issue focus on this topic, looking at changes in pain intensity following discontinuation of long-term opioid therapy, and the value of ACT (acceptance and commitment therapy) in individuals at risk of chronic pain and opioid use following orthopaedic surgery.

Issue 51 (2018) This issue begins with research in rats showing that postoperative pain was increased with a high-fat diet, particularly
in males, with some effects not depending on weight gain. Research from the US has explored associations between medical marijuana use and both medical and nonmedical prescription drug use. Another of the research papers selected for this issue found that the use of IV remifentanil PCA during labour reduced conversion to epidural analgesia by about half compared with IM pethidine (meperidine). The ability of psychological interventions delivered by physiotherapists to improve health outcomes is addressed in research concluding this issue.

SPEAKER SERIES How the management of breakthrough cancer pain is evolving (2018)

This review is a summary of a Menarini-sponsored educational meeting on BTcP presented by Dr Andrew Davies from the Royal Surrey County Hospital, United Kingdom. Dr Davies' presentation included how supportive care fits in with palliative care, clinical features of BTcP, the Association of Palliative Medicine (APM) recommendations for the treatment of BTcP, the use of rapid onset opioids, and some of the ongoing controversies such as addiction and abuse.
CPD Credit: CPD participants may claim this under Knowledge and skills 'Journal readings' activity at 1 credit per hour.
Talk to us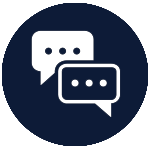 We rely on your feedback to further develop and support the ANZCA library. Use the link below to provide content suggestions, as well as to make recommendations, report issues, and to give general feedback.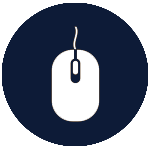 Library feedback form
ANZCA acknowledges the traditional custodians of Country throughout Australia and recognises their unique cultural and spiritual relationships to the land, waters and seas and their rich contribution to society. We pay our respects to ancestors and Elders, past, present, and emerging.
ANZCA acknowledges and respects Māori as the Tangata Whenua of Aotearoa and is committed to upholding the principles of the Treaty of Waitangi, fostering the college's relationship with Māori, supporting Māori fellows and trainees, and striving to improve the health of Māori.