Skip to main content
It looks like you're using Internet Explorer 11 or older. This website works best with modern browsers such as the latest versions of Chrome, Firefox, Safari, and Edge. If you continue with this browser, you may see unexpected results.
This page contains information about accessing e-books and print books via the ANZCA Library, as well as linked list of selected books related to Diving & Hyperbaric Medicine.
How to access e-books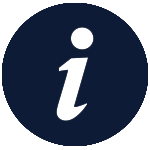 Your college ID (or staff username) and ANZCA/ Networks password is required to access Library e-resources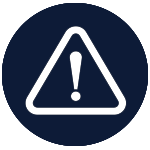 Having trouble logging into e-resources? Try emptying your browser cache, closing and reopening your browser, and trying again.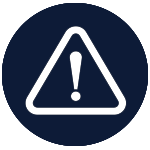 Forgotten your ANZCA/ Networks password? Try resetting your password using the "Forgot Password?" link and/or messaging the "Webmaster (technical issues)" using the college contact form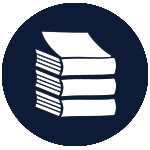 Can't find your book online? Request a print copy via our courier delivery service or request a book chapter via our article request service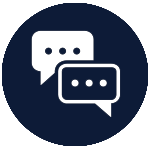 Experiencing difficulties, or would like some help accessing e-books? Contact the Library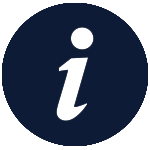 For further information about searching for and accessing e-books, see the E-books guide
Borrowing books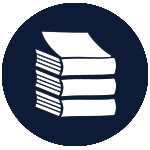 ANZCA Library provides access to a large range of books and e-books, specialising in anaesthesia and pain medicine-related titles.
Items available for loan include textbooks, CD-ROMs and DVDs
Items can be requested by searching the ANZCA Library, clicking the item title and selecting the [ Request Item ] button
Requested items are delivered/returned via courier FREE-OF-CHARGE
When placing a request, first-time users will be required to create a password for their Library Account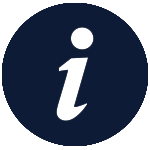 For further information about requesting books, see the Borrowing books page
Books
Against all odds : the inside account of the Thai cave rescue, and the courageous Australians at the heart of it.

by

In June 2018, for seventeen days, the world watched and held its breath as the Wild Boars soccer team were trapped deep in a cave in Thailand. Marooned beyond flooded cave passages after unexpected rains, they were finally rescued, one-by-one, against almost impossible odds, by an international cave-diving team which included Australians Dr Richard Harris and Dr Craig Challen. These two men were chosen for their medical expertise and cave diving knowledge, but this dangerous rescue asked so much more of them. They had to remain calm under extreme pressure and intense scrutiny, adapt to constantly changing circumstances and importantly, build trust among the rescue team and with the young boys and their coach, whose lives were in their hands.
Here is the story of these two Australian men who became international heroes – it is a story of determination, cunning and triumph that will long be remembered.

ISBN: 9781760890957

Publication Date: 2019

Bennett and Elliott's Physiology and Medicine of Diving, 5e

by

For the last 30 years, this book has been considered the "bible" of diving medicine. It is extremely well known to doctors and researchers working in this field and its editors and contributors are internationally recognized as experts on the subject. This new edition has been thoroughly updated to reflect the latest developments in the field.

Call Number: 616.98022 BEN

ISBN: 0702025712

Publication Date: 2002-12-31

Hyperbaric Medicine Practice, 4th Edition

by

A textbook may sometimes gain the unusual trait of longevity beyond all other books - it can be revised and remain a primary source of information for generations of students. Hyperbaric Medicine Practice seems destined to become such a book.

This 4th edition, edited by Harry T. Whelan, pays tribute to its original author, Dr. Kindwall, who died in 2012. It also adds new information of interest to all in the field of diving and clinical hyperbaric medicine. Most chapters have been written or revised by new authors, but many have returned to update their chapters.

New chapters include indications for hyperbaric oxygen treatment subjects recently approved for treatment such as idiopathic sudden sensorineural hearing loss and central retinal vein occlusion. There are also chapters on submarine rescue and problems that pertain to technical and rebreather diving.

- comments by Henry J.C. Schwartz, MD, FACP

ISBN: 9781947239005

Publication Date: 2017-06-29

Hyperbaric oxygen therapy indications : the Hyperbaric Oxygen Therapy Committee report

by

The Undersea and Hyperbaric Medical Society (UHMS) is an international, non-profit organization serving over 2,400 members from more than 50 countries. The UHMS is the primary source of scientific information for diving and hyperbaric medicine physiology worldwide, the breadth of which is illustrated in the triennial report, Hyperbaric Oxygen Therapy Indications. With leading experts authoring chapters in their respective fields, this publication continues to provide the most current and up to date guidance and support for scientists and practitioners of hyperbaric oxygen therapy.

ISBN: 9781930536739

Publication Date: 2014-04-01
Further reading: Dining with divers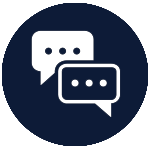 What are people saying about the book?
Additional titles
For a comprehensive list of eBooks and print books, click the link below.
---
ANZCA acknowledges the traditional custodians of Country throughout Australia and recognises their unique cultural and spiritual relationships to the land, waters and seas and their rich contribution to society. We pay our respects to ancestors and Elders, past, present, and emerging.
ANZCA acknowledges and respects Māori as the Tangata Whenua of Aotearoa and is committed to upholding the principles of the Treaty of Waitangi, fostering the college's relationship with Māori, supporting Māori fellows and trainees, and striving to improve the health of Māori.