Skip to main content
It looks like you're using Internet Explorer 11 or older. This website works best with modern browsers such as the latest versions of Chrome, Firefox, Safari, and Edge. If you continue with this browser, you may see unexpected results.
This guide has been designed for anaesthetists interested in Diving & Hyperbaric Medicine to locate relevant resources on this topic, including those available through the ANZCA library.
Related guides
Education & training guides
Safety & quality guides
Professional development guides
Learning tools guides
Spotlight
Against all odds : the inside account of the Thai cave rescue, and the courageous Australians at the heart of it.

by

In June 2018, for seventeen days, the world watched and held its breath as the Wild Boars soccer team were trapped deep in a cave in Thailand. Marooned beyond flooded cave passages after unexpected rains, they were finally rescued, one-by-one, against almost impossible odds, by an international cave-diving team which included Australians Dr Richard Harris and Dr Craig Challen. These two men were chosen for their medical expertise and cave diving knowledge, but this dangerous rescue asked so much more of them. They had to remain calm under extreme pressure and intense scrutiny, adapt to constantly changing circumstances and importantly, build trust among the rescue team and with the young boys and their coach, whose lives were in their hands.
Here is the story of these two Australian men who became international heroes – it is a story of determination, cunning and triumph that will long be remembered.

ISBN: 9781760890957

Publication Date: 2019

Hyperbaric oxygenation therapy : molecular mechanisms and clinical applications

by

This book focuses on hyperbaric oxygenation (HBO) therapy from the molecular biology perspective and its clinical applications, including molecular mechanisms of HBO's positive effect on cellular function in hypoxic tissues. HBO is a therapeutic tool that enhances oxygen supply to hypoxic tissues and improves wound healing/tissue remodeling. Currently HBO therapy is applied to a wide range of clinical cases, which include not only acute hypoxic diseases but also many chronic and refractory diseases involving tissue hypoxia or intractable infection. HBO therapy is a well-recognized regimen for many researchers and clinicians. The first half of the book outlines basic molecular mechanisms of HBO and their potential applications for clinical activities, while the second half describes the rationale behind introducing HBO therapy into suitable clinical cases and presents successful clinical reports. It is primarily written for HBO clinicians, physiologists and basic research scientists, but is also of interest to clinicians who have an interest in this field considering introducing HBO therapy.

ISBN: 9789811378362

Publication Date: 2020

Hyperbaric oxygen therapy indications : the Hyperbaric Oxygen Therapy Committee report

by

The Undersea and Hyperbaric Medical Society (UHMS) is an international, non-profit organization serving over 2,400 members from more than 50 countries. The UHMS is the primary source of scientific information for diving and hyperbaric medicine physiology worldwide, the breadth of which is illustrated in the triennial report, Hyperbaric Oxygen Therapy Indications. With leading experts authoring chapters in their respective fields, this publication continues to provide the most current and up to date guidance and support for scientists and practitioners of hyperbaric oxygen therapy.

ISBN: 9781930536739

Publication Date: 2014-04-01
---
Diving and Hyperbaric Medicine now available on PubMed Central:
All published articles will now be searchable in PubMed,
Abstracts will be able to be accessed electronically, and
Full articles will be available after the 12-month embargo is complete
---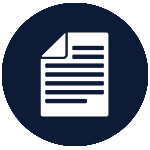 Hajhosseini B, Kuehlmann BA, Bonham CA, Kamperman KJ, Gurtner GC. Hyperbaric oxygen therapy: descriptive review of the technology and current application in chronic wounds. Plastic and Reconstructive Surgery. Global Open. 2020 Sep 25;8(9):e3136. doi: 10.1097/GOX.0000000000003136.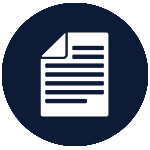 Mao JZ, Laird PS, Imperato NS, et al. Utilization, utility and variability in usage of adjunctive hyperbaric oxygen therapy in spinal management: a review of the literature [published online ahead of print, 2020 Sep 1]. World Neurosurgery. 2020;S1878-8750(20)31842-8. doi:10.1016/j.wneu.2020.08.075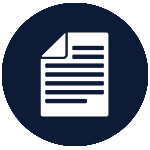 Cozene B, Sadanandan N, Gonzales-Portillo B, et al. An extra breath of fresh air: hyperbaric oxygenation as a stroke therapeutic. Biomolecules. 2020;10(9):E1279. Published 2020 Sep 4. doi:10.3390/biom10091279
Library discovery search
Search the entire collection

Everything

Articles
Books
Journals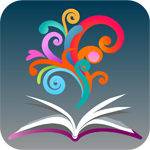 BrowZine

Diving & Hyperbaric Medicine SIG
For more information about this Special Interest Group (SIG), including events, activities and membership, please visit the Diving & Hyperbaric Medicine page on the ANZCA website.
Talk to us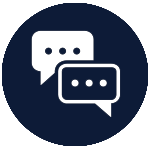 We rely on your feedback to further develop and support user access to the ANZCA Library. Use the link below to provide content suggestions, as well as to make recommendations, report issues, and to give general feedback.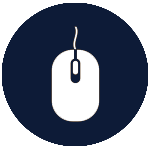 Library feedback form
---
ANZCA acknowledges the traditional custodians of Country throughout Australia and recognises their unique cultural and spiritual relationships to the land, waters and seas and their rich contribution to society. We pay our respects to ancestors and Elders, past, present, and emerging.
ANZCA acknowledges and respects Māori as the Tangata Whenua of Aotearoa and is committed to upholding the principles of the Treaty of Waitangi, fostering the college's relationship with Māori, supporting Māori fellows and trainees, and striving to improve the health of Māori.