Skip to Main Content
It looks like you're using Internet Explorer 11 or older. This website works best with modern browsers such as the latest versions of Chrome, Firefox, Safari, and Edge. If you continue with this browser, you may see unexpected results.
This page contains resources and links about how you might take inspired action to further the cause of gender equity.
Call to Action - Articles
Gender Equality Action Plan 2017 - 2020
The Department of Social Services (DSS) encourages and embraces diversity and inclusion. The benefits of a diverse workforce are well documented, with clear linkages to retention of staff, improved performance and service delivery to clients.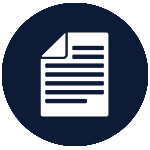 The Gender Equality Action Plan builds on the Department's existing framework and commitment to diversity and inclusion, enhancing our existing gender equality and culture where all employees are able to receive and enjoy the same rewards, resources and opportunities regardless of their gender identity.
Male Champions of Change resources
Male Champions of Change (MCC) Institute works with influential leaders to redefine men's role in taking action on gender inequality. It activates peer groups of influential male leaders, supports them to step up beside women, and drives the adoption of actions across private sector and government.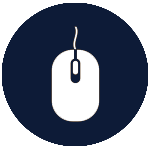 There are a number of resources on their page about gender equity issues and how to take action.
ANZCA acknowledges the traditional custodians of Country throughout Australia and recognises their unique cultural and spiritual relationships to the land, waters and seas and their rich contribution to society. We pay our respects to ancestors and Elders, past, present, and emerging.
ANZCA acknowledges and respects Māori as the Tangata Whenua of Aotearoa and is committed to upholding the principles of the Treaty of Waitangi, fostering the college's relationship with Māori, supporting Māori fellows and trainees, and striving to improve the health of Māori.