Skip to Main Content
It looks like you're using Internet Explorer 11 or older. This website works best with modern browsers such as the latest versions of Chrome, Firefox, Safari, and Edge. If you continue with this browser, you may see unexpected results.
This guide has been designed for anaesthetists and specialist pain medicine physicians interested in the locating resources relevant to gender equity, including those resources available through the ANZCA library.
Spotlight
Gender equity: Unconscious bias and interview panels toolkit

by

Publication Date: 2021-11

Women and global health leadership: Power and transformation

by

Women represent the majority of people working to improve health outcomes in communities, non-governmental and multilateral organizations, both as paid and unpaid health and social care workers. So why is it that when it comes to leadership positions, we have a governance system that privileges men and what can we do to redress the imbalance? This ground-breaking collection explores the leadership roles that women hold in global health, teasing out the routes women have taken to leadership, the challenges they have faced, and what has facilitated their journey. It brings to the fore the stories of women on the frontlines of this struggle from around the world, highlighting and complementing these stories with theoretical and analytical explorations of the structures and systems that help or hinder the process. Among the topics explored: Gendered Institutions in Global Health Gender, Peace, and Health: Promoting Human Security with Womens Leadership Academic Journal Publishing: A Pathway to Global Health Leadership Women in Health Systems Leadership: Demystifying the Labyrinth Womens Leadership in Global Health: Evolution Will Not Bring Equality The book is a rallying call to arms to redress gender inequality and celebrate the many ways in which women are taking the lead in supporting the health of their communities internationally. Women and Global Health Leadership is a must-read for those working in or studying global health. It is also a primer that aims to support other women in their efforts and struggles to succeed in a highly unfair and unequal world. The book will engage ministers of health, policy-makers, practitioners, academicians, students, researchers, healthcare workers, health service managers, and members of multilateral organizations. By highlighting key barriers and facilitators to women in global health leadership, organizations can use this book to help inform the development of institutional policies and procedures to support women in leadership positions across academic, health workforce, and global health governance systems. It also can be used within postgraduate courses focusing on the global heath workforce, leadership and management, and womens studies.

ISBN: 9783030844981

Publication Date: 2022
ANZCA International Women's Day 2021
To celebrate International Women's Day, the ANZCA Gender Equity Subcommittee answered frequently asked questions about gender equity, unconscious bias, gender balance in anaesthesia and more.
Access the recordings on YouTube here.​
The Future of the Medical Workforce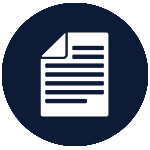 Access/Download the PDF version of the report here.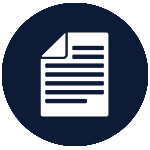 Read further about the context of the report in an online article by Professor Anthony Scott (report author).
Inclusion & diversity at ANZCA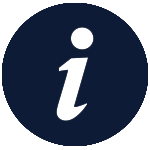 For more information about gender equity, including links to information about the Gender Equity Sub-committee, please visit the Inclusion and diversity page on the ANZCA website.
---
You can read/download the Gender Equity Position Statement, resource toolkit and take self-assessment quiz on the Inclusion and diversity webpage.
---
Download the
NEW
Gender equity: Unconscious bias and interview panels toolkit
for useful and practical guidance on best practice for facilitating an interview, plus resources and links to training and further education.
Talk to us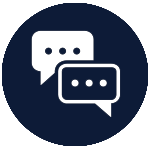 We rely on your feedback to further develop and support the ANZCA library. Use the link below to provide content suggestions, as well as to make recommendations, report issues, and to give general feedback.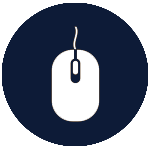 Library feedback form
ANZCA acknowledges the traditional custodians of Country throughout Australia and recognises their unique cultural and spiritual relationships to the land, waters and seas and their rich contribution to society. We pay our respects to ancestors and Elders, past, present, and emerging.
ANZCA acknowledges and respects Māori as the Tangata Whenua of Aotearoa and is committed to upholding the principles of the Treaty of Waitangi, fostering the college's relationship with Māori, supporting Māori fellows and trainees, and striving to improve the health of Māori.