Skip to Main Content
It looks like you're using Internet Explorer 11 or older. This website works best with modern browsers such as the latest versions of Chrome, Firefox, Safari, and Edge. If you continue with this browser, you may see unexpected results.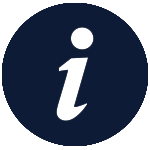 This page includes all books which are part of the recommended reading list for the ANZCA Primary exam.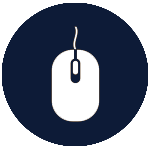 Titles hyperlinked in crimson, can be accessed by clicking the heading.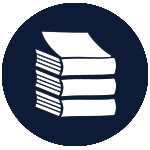 Titles without a hyperlink are available in hardcopy only and can be requested via the discovery service. Access and request items from the complete list here.
Print Books Update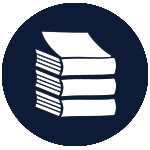 Following unprecedented demand, the library has recently purchased additional copies for the majority of primary exam text listed below. Simply click on the REQUEST PRINT LOAN links to view availability/request items for loan.
Beyond recommended reading
Candidates are advised that all examination questions are based on Learning Outcomes and that the great majority of information required is contained in the recommended texts. The most recent version of each of the following texts is the recommended text. However, some topics are only superficially covered in the textbooks and candidates are advised to draw on many resources as they study, in order to gain a deeper understanding of those areas that relate to everyday anaesthetic practice.
Anatomy
No specific textbook is recommended for the anatomy section of the syllabus, as any general text would be considered suitable. The following text could be consulted for more detailed information in specific areas.
---
Anatomy for Anaesthetists, 9e

by

The text explores in depth those areas of particular interest to anaesthetists: the respiratory pathway, the heart, the vertebral canal and its contents, the peripheral nerves, the autonomic nervous system, and the cranial nerves, and also includes sections on the anatomy of pain and other zones of anaesthetic interest.

ISBN: 9781118375945

Publication Date: 2014-01-27
Clinical measurement, equipment & safety
General physiology & pharmacology
Ganong's Review of Medical Physiology, 26e

by

Thoroughly updated to reflect the latest research and developments in important areas such as chronic pain, reproductive physiology, and acid-base homeostasis, Ganong's Review of Medical Physiology, Twenty-Sixth Edition incorporates examples from clinical medicine to illustrate important physiologic concepts.

ISBN: 9781260122404

Publication Date: 2019-01-29

Guyton and Hall Textbook of Medical Physiology, 14e

by

Known for its clear presentation style, single-author voice, and focus on content most relevant to clinical and pre-clinical students, Guyton and Hall Textbook of Medical Physiology, 14e, employs a distinctive format to ensure maximum learning and retention of complex concepts. A larger font size emphasizes core information, while supporting information, including clinical examples, are detailed in smaller font and highlighted in pale blue - making it easy to quickly skim the essential text or pursue more in-depth study.

ISBN: 9780323597128

Publication Date: 2020-06-19

Principles of Physiology for the Anaesthetist, 4e

by

This book provides readers with an anaesthesia-focused alternative to general physiology textbooks. The new edition has been reorganised with the trainee anaesthesist in mind and includes the physiology of all major organ systems, with specific emphasis on the nervous, respiratory, and cardiovascular systems as well as special sections on pain, aging, specific environments and obesity

ISBN: 9780429288210

Publication Date: 2020-09-20
West's Respiratory Physiology: The Essentials, 11e

by

West's Respiratory Physiology, 11e incorporates updates in many areas including blood-tissue gas exchange, mechanics, control of ventilation and the respiratory system under stress; all designed to aid clear understanding of pulmonary physiology. Clinical vignettes with questions emphasize how the physiology described can be applied to clinical situations, reinforcing reasoning and critical thinking. More than 100 USMLE-style multiple-choice questions with full explanations test reasoning skills for comprehension and exam preparation.

ISBN: 9781975139186

Publication Date: 2020-10-07

Nunn and Lumb's Applied Respiratory Physiology, 9e

by

Nunn and Lumb's Applied Respiratory Physiology, 9e, is your concise, one-stop guide to all aspects of respiratory physiology in health, disease, and in the many physiologically challenging situations and environments into which humans take themselves - with coverage from basic science to clinical applications.

ISBN: 9780702079337

Publication Date: 2021
Cardiovascular Physiology, 11e

by

Gain a foundational understanding of cardiovascular physiology and how the cardiovascular system functions in health and disease. Cardiovascular Physiology, a volume in the Mosby Physiology Series, explains the fundamentals of this complex subject in a clear and concise manner, while helping you bridge the gap between normal function and disease with pathophysiology content throughout the book.

ISBN: 9780323594844

Publication Date: 2018-10-29
Pharmacology
Basic and Clinical Pharmacology, 15e

by

Presented in full-colour and packed with hundreds of illustrations, Basic and Clinical Pharmacology, 15e is the wide-ranging, engaging guide students have counted on for decades. Organized to reflect the course sequence in many pharmacology courses and in integrated curricula, the guide covers the important concepts students need to know about the science of pharmacology and its application to clinical practice. This edition has been extensively updated to provide expanded coverage of transporters, pharmacogenomics, and new drugs.

ISBN: 9781260452310

Publication Date: 2020-12-05

Goodman & Gilman's the Pharmacological Basis of Therapeutics, 13e

by

Goodman & Gilman's careful balance of basic science and clinical application has guided thousands of practitioners and students to a clear understanding of the drugs essential to preventing, diagnosing, and treating disease.

ISBN: 9781259584732

Publication Date: 2017-12-05

Rang and Dale's Pharmacology, 9e

by

The fully revised 9th Edition keeps you up to date with all that's new in the field, including new and emerging drugs and recent studies. From cover to cover, you'll progressively increase your knowledge of all relevant aspects of pharmacology, from a molecular understanding of receptors and drug actions through clinical uses of key groups of drugs.

ISBN: 9780702074462

Publication Date: [2020]
ANZCA acknowledges the traditional custodians of Country throughout Australia and recognises their unique cultural and spiritual relationships to the land, waters and seas and their rich contribution to society. We pay our respects to ancestors and Elders, past, present, and emerging.
ANZCA acknowledges and respects Māori as the Tangata Whenua of Aotearoa and is committed to upholding the principles of the Treaty of Waitangi, fostering the college's relationship with Māori, supporting Māori fellows and trainees, and striving to improve the health of Māori.