Skip to main content
It looks like you're using Internet Explorer 11 or older. This website works best with modern browsers such as the latest versions of Chrome, Firefox, Safari, and Edge. If you continue with this browser, you may see unexpected results.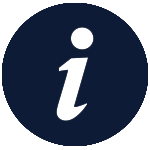 This page includes all books which are part of the recommended reading list for the ANZCA Primary exam.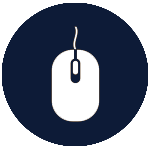 Titles hyperlinked in crimson, can be accessed by clicking the heading.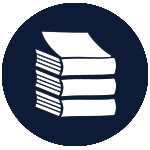 Titles without a hyperlink are hardcopy resources only and can be requested via the discovery service. Access and request items from the complete hardcopy list here.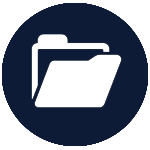 Need help prepping for your exams? Try the Exam Preparation guide.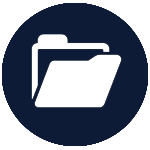 Want to test your knowledge? Check out our Self-assessment Tools guide.
Find out more
For more information about the Primary Exam (PEx), please visit the ANZCA Anaesthesia exams website.
General physiology & pharmacology
Ganong's Review of Medical Physiology, 26e

by

Thoroughly updated to reflect the latest research and developments in important areas such as chronic pain, reproductive physiology, and acid-base homeostasis, Ganong's Review of Medical Physiology, Twenty-Sixth Edition incorporates examples from clinical medicine to illustrate important physiologic concepts. Ganong's will prove valuable to students who need a concise review for the USMLE, or physicians who want to keep pace with the ever-changing world of medical physiology.

ISBN: 9781260122404

Publication Date: 2019-01-29

Guyton and Hall Textbook of Medical Physiology, 14e

by

Known for its clear presentation style, single-author voice, and focus on content most relevant to clinical and pre-clinical students, Guyton and Hall Textbook of Medical Physiology, 14th Edition, employs a distinctive format to ensure maximum learning and retention of complex concepts. A larger font size emphasizes core information, while supporting information, including clinical examples, are detailed in smaller font and highlighted in pale blue - making it easy to quickly skim the essential text or pursue more in-depth study. This two-tone approach, along with other outstanding features, makes this bestselling text a favorite of students worldwide. Offers a clinically oriented perspective written with the clinical and preclinical student in mind, bridging basic physiology with pathophysiology. Focuses on core material and how the body maintains homeostasis to remain healthy, emphasizing the important principles that will aid in later clinical decision making.

ISBN: 9780323597128

Publication Date: 2020-06-19

Principles of Physiology for the Anaesthetist, 3e

by

Principles of Physiology for the Anaesthetist, now in its Third Edition, continues to provide candidates with a "tailor-made" alternative to more general physiology textbooks and delivers information designed and written specifically with the trainee anaesthetist in mind. The book covers the physiology of all major organ systems, with specific emphasis on the nervous, respiratory, and cardiovascular systems. In addition, special sections on the physiology of pain, the physiology of ageing, and the physiological effects of specific environments--all highly relevant to anaesthetic practice--have been incorporated.

ISBN: 9781444135237

Publication Date: 2015-02-24
Respiratory Physiology: The Essentials, 9e

by

Widely considered the gold standard for the teaching and learning of respiratory physiology, this fully updated Ninth Edition includes key points for each chapter and multiple-choice review questions and answers with full explanations. Available online via thePoint, animations help to clarify particularly difficult concepts and provide a visual component for use during instruction or review. --NEW Presents rationales for all questions, as well as explanations for each answer choice --Provides 82 essential-to-know, multiple-choice review questions which appear at the end of each chapter --Features an Appendix of important equations --Supports learning through chapter-opening learning objectives and introductory material, as well as Key Concepts summaries at the end of each chapter --Includes online resources such as question bank, animations, and full text for students --Includes animations online--8 in total--via thePoint to illustrate particularly challenging concepts

ISBN: 9781609136406

Publication Date: 2011-09-21

Nunn and Lumb's Applied Respiratory Physiology, 9e

by

Nunn and Lumb's Applied Respiratory Physiology, Ninth Edition, is your concise, one-stop guide to all aspects of respiratory physiology in health, disease, and in the many physiologically challenging situations and environments into which humans take themselves - with coverage from basic science to clinical applications.

ISBN: 9780702079337

Publication Date: 2021
Cardiovascular Physiology, 11e

by

Gain a foundational understanding of cardiovascular physiology and how the cardiovascular system functions in health and disease. Cardiovascular Physiology, a volume in the Mosby Physiology Series, explains the fundamentals of this complex subject in a clear and concise manner, while helping you bridge the gap between normal function and disease with pathophysiology content throughout the book. Helps you easily master the material in a systems-based curriculum with learning objectives, Clinical Concept boxes, highlighted key words and concepts, chapter summaries, self-study questions, and a comprehensive exam to help prepare for USMLEs. Keeps you current with the latest concepts in vascular, molecular, and cellular biology as they apply to cardiovascular function, thanks to molecular commentaries in each chapter. Includes clear, 2-color diagrams that simplify complex concepts.

ISBN: 9780323594844

Publication Date: 2018-10-29
AccessMedicine: Human Anatomy Modules
AccessMedicine now includes interactive modules allow for visualization of the human body in an interactive, 3D format where both male and female anatomy modules can be viewed. Choose a module and then utilize the options on the left-side of the screen to learn more about human anatomy.
Additionally, there a number of discrete anatomy tours for areas of the body including the brain, muscles and nerves, the spine and many more.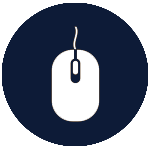 Complete Human Anatomy Modules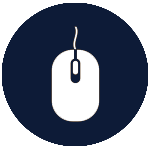 Human Anatomy Tours
---
ANZCA acknowledges the traditional custodians of Country throughout Australia and recognises their unique cultural and spiritual relationships to the land, waters and seas and their rich contribution to society. We pay our respects to ancestors and Elders, past, present, and emerging.
ANZCA acknowledges and respects Māori as the Tangata Whenua of Aotearoa and is committed to upholding the principles of the Treaty of Waitangi, fostering the college's relationship with Māori, supporting Māori fellows and trainees, and striving to improve the health of Māori.