Skip to Main Content
It looks like you're using Internet Explorer 11 or older. This website works best with modern browsers such as the latest versions of Chrome, Firefox, Safari, and Edge. If you continue with this browser, you may see unexpected results.
This page contains information on events, presentations and workshops related to research support.
CTN Educational Sessions: ANZCA library support for researchers
A recording of the ANZCA library support for researchers webinar held by the CTN on Tuesday, 28 June 2022, presented by John Prentice (ANZCA Library Manager) and Kathryn Rough (ANZCA Research Librarian) is now available to watch.
Learn about the tools and services you can use to enhance your research skills, expand your research profile and promote your research outcomes. John and Kathryn guide you through the resources and expert knowledge available through the ANZCA Library. Highlights will include an overview of Research Support Toolkit, literature searching, Research Consultation Service, the ANZCA Institutional Research Repository (AIRR), and the new Professional Practice Research guide.
Duration: 54 mins approx.
ANZCA Foundation Webinar: University Pathways for ANZCA Emerging Researchers
A recording of the University Pathways for ANZCA Emerging Researchers webinar held by the ANZCA Foundation on Thursday, 14 April.
Professor Dave Story (University of Melbourne) and Professor Kirsty Forrest (Bond University, Brisbane), discuss the importance of formal research qualifications, and the growth of anaesthetist and pain medicine physician-led university-affiliated research. The event also features reflections by Associate Professor Jai Darvall, touching on the important role being played by ANZCA research grants and scholarships in supporting the development of researchers in anaesthesia, pain and perioperative medicine.
Duration: 72 mins approx.
CPD Value: CPD Participants in the ANZCA and FPM CPD Program will automatically have their attendance accredited to their CPD portfolio within 14 days of the conclusion of the meeting.
CTN Educational Sessions: ANZCA Research Grant Program
Talk to us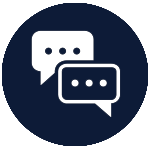 We rely on your feedback to further develop and support the ANZCA library. Use the link below to provide content suggestions, as well as to make recommendations, report issues, and to give general feedback.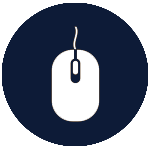 Library feedback form