Skip to Main Content
It looks like you're using Internet Explorer 11 or older. This website works best with modern browsers such as the latest versions of Chrome, Firefox, Safari, and Edge. If you continue with this browser, you may see unexpected results.
This guide has been designed for medical specialists to locate relevant resources on research support, including those available through the ANZCA library.
Related guides
Other guides
Upcoming Webinar: 2022 CTN Educational Session (ANZCA library support for researchers)
Join us for a presentation on the ANZCA library support for researchers by Mr John Prentice (Library Manager) and Ms Kathryn Rough (Research Librarian) on Tuesday 28 June from 11am to 12noon AEST. Registration is now open.
ANZCA Foundation Webinar: University Pathways for ANZCA Emerging Researchers
A recording of the University Pathways for ANZCA Emerging Researchers webinar held by the ANZCA Foundation on Thursday, 14 April.
Professor Dave Story (University of Melbourne) and Professor Kirsty Forrest (Bond University, Brisbane), discuss the importance of formal research qualifications, and the growth of anaesthetist and pain medicine physician-led university-affiliated research. The event also features reflections by Associate Professor Jai Darvall, touching on the important role being played by ANZCA research grants and scholarships in supporting the development of researchers in anaesthesia, pain and perioperative medicine.
Duration: 72 mins approx.
CPD Credit: CPD Participants in the ANZCA and FPM CPD Program will automatically have their attendance accredited to their CPD portfolio within 14 days of the conclusion of the meeting.
Promote your research through Read by QxMD!
ANZCA's Institutional Edition of Read by QxMD allows the ANZCA Library to create "campaigns" to promote significant published research papers to its over 2000 ANZCA & FPM users.
The papers contained in the campaign display as Promoted Research and is highly visible when the user logs into the Read by QxMD app or receives an alert email.
Users are then able to link through to the full-text (where available) or request an article via document delivery if there is no full-text available via the ANZCA library.
To date Read by QxMD campaigns for promoted papers has resulted in 42,732 impressions and 1800 direct views.
Previous campaigns have included:
RELIEF study
BALANCED study
PADDI study
If you are interested in setting up a Read by QxMD campaign for your paper/s or research project, then contact the ANZCA library via the library feedback form.
Spotlight: Covidence
Covidence is a web-based tool that improves healthcare evidence synthesis by improving the efficiency and experience of creating and maintaining Systematic Reviews.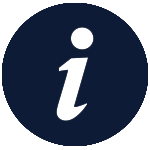 This extended trial ends 30 June 2022.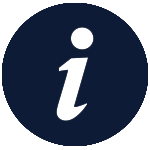 Want to learn more about the research process at ANZCA? Check out the Research Support Toolkit (RSTK).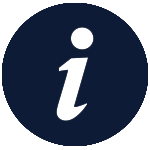 Need help with your research project? Request support via our Research Consultation Service.
Talk to us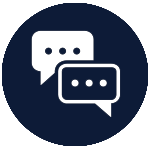 We rely on your feedback to further develop and support user access to the ANZCA library. Use the link below to provide content suggestions, as well as to make recommendations, report issues, and to give general feedback.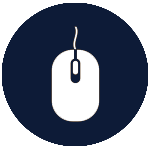 Library feedback form
Acknowledgement
ANZCA acknowledges the traditional custodians of Country throughout Australia and recognises their unique cultural and spiritual relationships to the land, waters and seas and their rich contribution to society. We pay our respects to ancestors and Elders, past, present, and emerging.
ANZCA acknowledges and respects Māori as the Tangata Whenua of Aotearoa and is committed to upholding the principles of the Treaty of Waitangi, fostering the college's relationship with Māori, supporting Māori fellows and trainees, and striving to improve the health of Māori.