Skip to Main Content
It looks like you're using Internet Explorer 11 or older. This website works best with modern browsers such as the latest versions of Chrome, Firefox, Safari, and Edge. If you continue with this browser, you may see unexpected results.
This guide has been designed for users to locate tools, services and resources that will increase their understanding of research fundamentals, as well as highlighting the latest research-related news.
Upcoming webinars
Up to 80% of the reasons for rejection could be avoided with careful planning and writing execution. In this session, Elsevier will share the essential tips, tricks and best practices required to write an Original Article effectively and efficiently. Remember, what is not published, does not exist.
Join representatives from Elsevier on Wednesday, October 5, 2022 6PM AEDT. Registration is now open.
Spotlight
Essential Writing, Communication and Narrative Skills for Medical Scientists Before and after the COVID Era

by

When the COVID-19 pandemic occurred, all the main communication systems of medical research have undergone an epochal change. Many online journals and magazines have tried to publish inherent works of this specific problem as soon as possible, soliciting and preferring them to others, thus changing the system of free acceptance of scientific works once. Moreover, the way to communicate these works has no longer occurred through standard Scientific Congresses but with other systems, websites/streaming and webinars or virtual conferences.

ISBN: 9783030849535

Publication Date: 2021-12-02
How to deliver a great presentation
Associate Professor Justin Skowno's presentation at the 2022 ANZCA ASM got a lot of people talking. A/Prof Skowno made good use of Prezi to bring his talk to life, but he took this one step further with captivating real-time graphics during his Mary Burnell lecture "From mere survival to thriving. Progress in paediatric anaesthesia from 1842 to 2042."
Here he gives you his top tips on delivering a great presentation.
Duration: 6 mins 20 secs.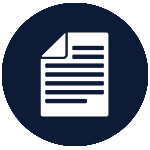 Read more in the 2022 winter edition of the ANZCA Bulletin.
CTN Educational Sessions: ANZCA library support for researchers
A recording of the ANZCA library support for researchers webinar held by the CTN on Tuesday, 28 June 2022, presented by John Prentice (ANZCA Library Manager) and Kathryn Rough (ANZCA Research Librarian) is now available to watch.
Learn about the tools and services you can use to enhance your research skills, expand your research profile and promote your research outcomes. John and Kathryn guide you through the resources and expert knowledge available through the ANZCA Library. Highlights will include an overview of Research Support Toolkit, literature searching, Research Consultation Service, the ANZCA Institutional Research Repository (AIRR), and the new Professional Practice Research guide.
Duration: 54 mins approx.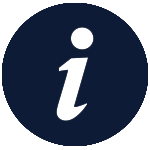 Want to learn more about the research lifecycle at ANZCA? Check out the Research Support Toolkit (RSTK).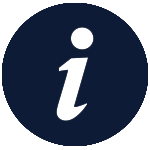 Need help with your research project? Request support via our Research Consultation Service.
Talk to us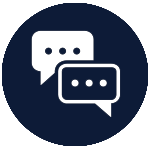 We rely on your feedback to further develop and support the ANZCA library. Use the link below to provide content suggestions, as well as to make recommendations, report issues, and to give general feedback.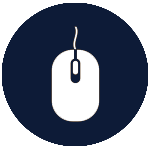 Library feedback form
Acknowledgement
ANZCA acknowledges the traditional custodians of Country throughout Australia and recognises their unique cultural and spiritual relationships to the land, waters and seas and their rich contribution to society. We pay our respects to ancestors and Elders, past, present, and emerging.
ANZCA acknowledges and respects Māori as the Tangata Whenua of Aotearoa and is committed to upholding the principles of the Treaty of Waitangi, fostering the college's relationship with Māori, supporting Māori fellows and trainees, and striving to improve the health of Māori.