Skip to Main Content
It looks like you're using Internet Explorer 11 or older. This website works best with modern browsers such as the latest versions of Chrome, Firefox, Safari, and Edge. If you continue with this browser, you may see unexpected results.
This page contains multimedia sources related to research support.
What is research?
What comes to mind when you think about research? Probably a laboratory with test tubes, microscopes, and scientists wearing white lab coats. This setup is ideal for researchers in some disciplines, such as virologists studying viral infections, physicists developing new electronic devices, or chemists creating new materials. Other possibilities, like searching through historical archives or distributing surveys about consumer preferences, may also come to mind. That's research too!
Duration: 4 mins approx.
Choosing a Manageable Research Topic
Tips and strategies to narrow your topic for a more effective paper.
Duration: 4 mins approx.
How to deliver a great presentation
Associate Professor Justin Skowno's presentation at the 2022 ANZCA ASM got a lot of people talking. A/Prof Skowno made good use of Prezi to bring his talk to life, but he took this one step further with captivating real-time graphics during his Mary Burnell lecture "From mere survival to thriving. Progress in paediatric anaesthesia from 1842 to 2042."
Here he gives you his top tips on delivering a great presentation.
Duration: 6 mins 20 secs.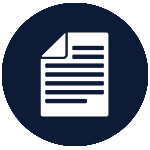 Read more in the 2022 winter edition of the ANZCA Bulletin.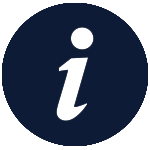 Looking for multimedia that can be used in presentations and assignments? Check out the Multimedia guide.
The Leiden Manifesto for Research Metrics
Diana Hicks outlines 10 principles to guide research evaluation.
Duration: 4 mins, 30 secs.