Associate Professor Justin Skowno's presentation at the 2022 ANZCA ASM got a lot of people talking. A/Prof Skowno made good use of Prezi to bring his talk to life, but he took this one step further with captivating real-time graphics during his Mary Burnell lecture "From mere survival to thriving. Progress in paediatric anaesthesia from 1842 to 2042."
Here he gives you his top tips on delivering a great presentation.
Duration: 6 mins 20 secs.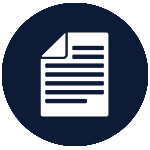 Read more in the 2022 winter edition of the ANZCA Bulletin.