Skip to Main Content
It looks like you're using Internet Explorer 11 or older. This website works best with modern browsers such as the latest versions of Chrome, Firefox, Safari, and Edge. If you continue with this browser, you may see unexpected results.
This page contains information about selected professional networks and support resources related to the welfare of doctors.
Networks and support
Join the conversation!
Long Lives, Healthy Workplaces is an initiative of the Welfare of Anaesthetists Special Interest Group and Everymind, with support from the Australian Society of Anaesthetists (ASA) and additional funding leveraged under The Prevention Hub.
To encourage feedback and input from anaesthetists and the wider medical profession, they have set up a secure online discussion group for the Long Lives, Healthy Workplaces project. If you're interested in joining the chat group please fill in the form on their website. Note: ASA members are automatically added to this discussion group once they log onto the members website. If you are an ASA member, you don't need to fill in the form above. Simply log in and then go to https://asa.org.au/asa-forum/
The project has a toolkit to support better mental health and wellbeing for anaesthetists and anaesthetic trainees.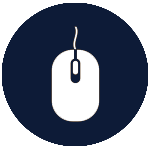 Read more about this initiative on the ASA website.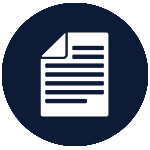 Download and print the toolkit.
---
ANZCA acknowledges the traditional custodians of Country throughout Australia and recognises their unique cultural and spiritual relationships to the land, waters and seas and their rich contribution to society. We pay our respects to ancestors and Elders, past, present, and emerging.
ANZCA acknowledges and respects Māori as the Tangata Whenua of Aotearoa and is committed to upholding the principles of the Treaty of Waitangi, fostering the college's relationship with Māori, supporting Māori fellows and trainees, and striving to improve the health of Māori.