Skip to Main Content
It looks like you're using Internet Explorer 11 or older. This website works best with modern browsers such as the latest versions of Chrome, Firefox, Safari, and Edge. If you continue with this browser, you may see unexpected results.
This page contains multimedia sources related to the welfare of medical professionals, especially anaesthetists.
Ockham's Razor podcast episode
When anaesthetists can't sleep ...
Dr Michael Toon, anaesthetist and stand-up comedian is a guest on the Ockham's Razor podcast.
"On the eve of one of the most important days of his life - not including his turn at the Olympics! - Michael Toon could not do the one thing he desperately needed to do. For a man who hoped to put people to sleep for a living, it was three parts irony to four parts frustration."
Listen to the episode here.
Beyond Blue - Not alone podcast (2020 - limited season)
Not Alone with Marc Fennell
When it comes to mental health, we all have our own unique stories to tell. But no matter what we are going through, there are other people experiencing it too. From Beyond Blue, this is Not Alone: a podcast where everyday Australians talk about their mental health journey to help you with yours.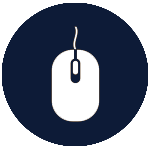 Click here to explore this limited season podcast
MJA Podcasts 2021 Episode 13: Quotas, unaccredited registrars and cultural shift, with Dr Yumiko Kadota
Retirement
This short video was created for the ANZCA ASM 2022 and shows interviews of retired anaesthetists, a pain physician and a psychiatrist sharing their personal stories and pearls of wisdom about transitioning to retirement.
With special thanks to Dr Richard Riley.
Duration: 15 mins approx.
Long Lives, Healthy Workplaces
Long Lives, Healthy Workplaces is an initiative of the Welfare of Anaesthetists Special Interest Group and Everymind, with support from the Australian Society of Anaesthetists (ASA) and additional funding leveraged under The Prevention Hub.
They have compiled a toolkit to support better mental health and wellbeing for anaesthetists and anaesthetic trainees.
The video above (Published July 25, 2018), features Australian Society of Anaesthetists (ASA) President, David M Scott welcome message for the Long Lives, Healthy Workplaces Toolkit for Anaesthetists.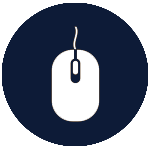 Read more about this initiative on the ASA website.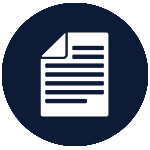 Download and print the toolkit.
Welfare of Anaesthetists interview
In this video, two founding members of the Welfare of Anaesthetists Special Interest Group - Dr Di Khursandi and Dr Genevieve Goulding - talk to Dr Christine Ball (Published on Oct 5, 2016).
Doctor burnout as moral injury- opinion on Dr Zubin Damania's viral video
Warsh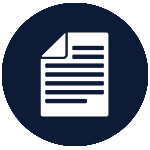 F. Celebrity doctor says burnout is moral injury - sadly, he's missed the point. Medical Observer, Opinion, 3 April 2019.
Mental illness and medical professionals
Brockie J (Presenter), Watanabe A (Producer). Why are rates of mental illness so high among junior doctors and nurses? [Television series episode]. Special Broadcasting Service Corporation: SBS Insight. 2017, June 20.
As part of an SBS series, this video (published June 20, 2017) profiles Junior Doctor's mental health, and the website links to episodes and on a similar theme.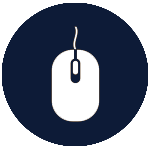 Visit the website for more information.
Podcast: COVID-19 Mini-Series - Physician Wellness
Stanford Medcast Episode 18: COVID-19 Mini-Series - Physician Wellness

This episode will address physician wellness and the impact of the COVID-19 pandemic on physicians and other members of the health care team. Burnout is an ongoing issue in health care, but the pandemic escalated the problem even more. Participants will learn about the challenges members of the health care team have faced since the beginning of the pandemic, and the factors involved in reducing the risk for burnout, including development of a culture of wellness, personal resilience and efficiency of practice. Dr Daniel J. Murphy, Jr. outlines strategies to improve wellness through development of adequate resources, support from leadership and good communication and listening skills.
ANZCA acknowledges the traditional custodians of Country throughout Australia and recognises their unique cultural and spiritual relationships to the land, waters and seas and their rich contribution to society. We pay our respects to ancestors and Elders, past, present, and emerging.
ANZCA acknowledges and respects Māori as the Tangata Whenua of Aotearoa and is committed to upholding the principles of the Treaty of Waitangi, fostering the college's relationship with Māori, supporting Māori fellows and trainees, and striving to improve the health of Māori.