Skip to Main Content
It looks like you're using Internet Explorer 11 or older. This website works best with modern browsers such as the latest versions of Chrome, Firefox, Safari, and Edge. If you continue with this browser, you may see unexpected results.
This guide has been designed for medical professionals interested the area of perioperative drug allergy. Resources linked from this guide - including those those available through the ANZCA Library - are intended to support the documents available from the Australian & New Zealand Anaesthetic Allergy Group (ANZAAG), such as the Anaphylaxis Management Guidelines references.
Spotlight
Drug Allergy: Clinical Aspects, Diagnosis, Mechanisms, Structure-Activity Relationships, 2e

by

The second edition of this book spans the broad range of modern therapeutic drugs, from small molecules to biologic recombinant proteins. It offers a comprehensive review of the classification and description of different drug-induced systemic and cutaneous hypersensitivities; an up-to-date coverage of individual culprit drugs in each group of therapeutics; the diagnosis and mechanisms of reactions; and important structure-activity relationships.

ISBN: 978030517397

Publication Date: 2021

Acute Anaphylaxis Clinical Care Standard

by

The Acute Anaphylaxis Clinical Care Standard contains six quality statements and a set of indicators to improve the recognition, treatment and follow-up of anaphylaxis in acute care.

ISBN: 9781922563583

Publication Date: November 2021
Chlorhexidine allergy
Chlorhexidine allergy

Chlorhexidine is a highly effective antiseptic agent. Allergic reactions to chlorhexidine are rare, but are increasing in frequency, possibly related to increased use of chlorhexidine containing products in recent years.
ANZAAG
The Australian and New Zealand Anaesthetic Allergy Group (ANZAAG) consists of medical specialists who have a particular interest and expertise in the area of perioperative drug allergy.
Perioperative anaphylaxis response course
Our most popular course is now back online after a major refresh.
Thank you all for your patience as we worked on updating the course to meet the newly published ANZAAG/ANZCA Perioperative Anaphylaxis Management Guideline.
CPD Value: CPD participants may claim this under Emergency Response 'Anaphylactic' activity.
Talk to us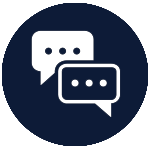 We rely on your feedback to further develop and support the ANZCA library. Use the link below to provide content suggestions, as well as to make recommendations, report issues, and to give general feedback.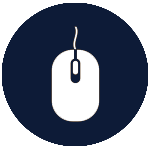 Library feedback form
ANZCA acknowledges the traditional custodians of Country throughout Australia and recognises their unique cultural and spiritual relationships to the land, waters and seas and their rich contribution to society. We pay our respects to ancestors and Elders, past, present, and emerging.
ANZCA acknowledges and respects Māori as the Tangata Whenua of Aotearoa and is committed to upholding the principles of the Treaty of Waitangi, fostering the college's relationship with Māori, supporting Māori fellows and trainees, and striving to improve the health of Māori.