Skip to main content
It looks like you're using Internet Explorer 11 or older. This website works best with modern browsers such as the latest versions of Chrome, Firefox, Safari, and Edge. If you continue with this browser, you may see unexpected results.
This guide has been designed to provide general information and a listing of core resources for anaesthetists, including those available through the ANZCA library.
Guide index

Library > Library guides
Overview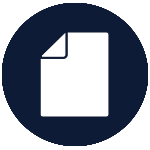 Journals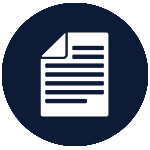 Articles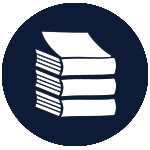 Books & e-books
Databases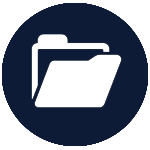 Other resources
Apps
Related guides
Other guides
Talk to us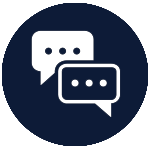 We rely on your feedback to further develop and support user access to the ANZCA Library. Use the link below to provide content suggestions, as well as to make recommendations, report issues, and to give general feedback.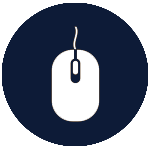 Library feedback form
Spotlight
Conn's Current Therapy 2021

by

Designed to suit a wide range of healthcare providers, Conn's Current Therapy has been a trusted clinical resource for well over 70 years. In this 2021 edition, more than 300 topics have been carefully reviewed and updated. It covers common complaints, acute diseases, and chronic illnesses along with the most current evidence-based clinical management options.

ISBN: 9780323790062

Publication Date: 2020-12-22

Office Based Anesthesia Complications

by

This text provides detailed methods to allow the surgeon and anesthetist to risk stratify patients as well as prevent, recognize and manage the most common anesthesia related complications in office-based settings.

ISBN: 9783030614263

Publication Date: 2020-12-18

Pocket Anesthesia, 4e

by

Providing access to the most relevant, evidence-based information in all areas of anaesthesiology, Pocket Anesthesia, Fourth Edition, is a practical, up-to-date resource. It covers drugs, intraoperative problems, differential diagnosis, common disease states, patient evaluation, and anaesthetic considerations for each subspecialty.

ISBN: 9781975136796

Publication Date: 2020-07-17
Spotlight: Anaesthesia Research Review
Anaesthesia Research Review

This Review features key medical articles from global anaesthesia journals with commentary from Professor André van Zundert and his team from the Department of Anaesthesia and Perioperative Medicine, Royal Brisbane & Women's Hospital. The Review covers topics such as epidural anaesthesia, saddle anaesthesia, inhalational anaesthetics, intravenous opioid analgesics, neuromuscular blocking drugs and intravenous reversal agents.
Issue 18 (Oct 2019)

In this edition we feature:
- Perineural dexamethasone for interscalene brachial plexus block
- Propofol vs desflurane anaesthesia in hepatectomy
- Society for Pediatric Anesthesia recommendations on opioids in children
- HTX-011 versus bupivacaine HCl in bunionectomy
- Recovery after reversal of NMB with sugammadex or neostigmine
- Neuraxial vs general anaesthesia and hospital admission
- Iloprost inhalation in high-risk cardiac surgical patients
- Dexmedetomidine for shivering during neuraxial anaesthesia
- Transversus abdominis plane block vs intrathecal morphine
- Deep NMB during gastric bypass surgery

Issue 17 (July 2019) In this edition we feature:
- Nerve stimulation for chronic post-amputation pain
- Retroclavicular vs supraclavicular brachial plexus block for limb surgery
- Chronic tramadol use after acute pain episode
- Breast cancer surgery: post-op US-guided serratus plane block
- Intra-operative dexmedetomidine and cognitive decline
- Postoperative morphine-sparing effects of non-opioid analgesics
- Erector spinae plane block for multiple rib fractures
- High-flow vs standard nasal cannulae in morbidly obese patients undergoing colonoscopy

Issue 16 (June 2019) In this edition we feature:
- Guidelines for safe anaesthesia in MRI units
- Fractionated vs single-dose spinal anaesthesia in pregnancy-induced hypertension
- Intraoperative hyperoxia and postoperative pain
- Neuraxial anaesthesia and postoperative VTE
- Anaesthetic technique and cancer outcomes
- VA vs TIVA for cardiac surgery
- Local infiltration analgesia vs intrathecal morphine after TKR
- High vs low inspired oxygen fraction in healthy children
- Intermittent bolus vs continuous infusion of levobupivacaine in thoracic paravertebral block

ANZCA ASM 2019 Conference Review In this review:
Anaesthetic-analgesic technique and cancer outcomes
Safe endoscopy
Anaesthetists' attitudes to random drug testing
Methadone as a preventive analgesic effect
Total intravenous vs volatile anaesthesia and cancer outcomes
Optimal cefazolin dosing in bariatric surgery
Bullying, discrimination and sexual harassment
Diabetes perioperative management
Chewing gum in preoperative fasting
An audit of preoperative fasting

Issue 14 (October 2018) In this edition we feature:
- IV remifentanil PCA vs IM pethidine for labour pain
- Amisulpride prevents PONV in high-risk patients
- Peripheral nerve block in diabetic neuropathy
- Preoperative carbohydrate loading in paediatric anaesthesia
- Inhalation vs IV induction anaesthesia in high-risk children
- Nerve block for major outpatient arthroscopic shoulder surgery
- Subarachnoid adrenaline for repeat caesarean delivery
- Continuous non-invasive BP monitoring during non-cardiac surgery
- Propofol and neurocognitive recovery in the elderly
- Femoral nerve catheter vs local infiltration for analgesia in TKA

Issue 13 (June 2018) In this edition we feature:
- I-TAP nerve block for elective caesarean section
- Cell salvage with autologous transfusion in hepatectomy
- Adductor canal block vs local infiltration analgesia in TKA
- Cognitive decline in middle age after surgery and anaesthesia
- Post-operative delirium in TKA/THA patients
- THRIVE vs facemask pre-oxygenation for rapid sequence induction
- Coagulation profile derangement after liver surgery
- Continuous vs single-injection interscalene block for major shoulder surgery
- Epidural infusion bolus delivery rate and duration of labour analgesia
- Optimising fitness stratification
CPD Credit: CPD participants may claim this under Knowledge and skills 'Journal readings' activity at 1 credit per hour.
Looking for clinical resources and information related to the Coronavirus/COVID-19 outbreak?
Try the Coronavirus/COVID-19 guide.
ANZCA events calendar
ANZCA event calendar

See what's coming up at ANZCA using this online calendar listing, which you can refine by date, location, course, event type, and more!
---
ANZCA acknowledges the traditional custodians of Country throughout Australia and recognises their unique cultural and spiritual relationships to the land, waters and seas and their rich contribution to society. We pay our respects to ancestors and Elders, past, present, and emerging.
ANZCA acknowledges and respects Māori as the Tangata Whenua of Aotearoa and is committed to upholding the principles of the Treaty of Waitangi, fostering the college's relationship with Māori, supporting Māori fellows and trainees, and striving to improve the health of Māori.