Skip to Main Content
It looks like you're using Internet Explorer 11 or older. This website works best with modern browsers such as the latest versions of Chrome, Firefox, Safari, and Edge. If you continue with this browser, you may see unexpected results.
This guide has been designed for anaesthetists and specialist pain physicians interested in Indigenous health to locate relevant resources on this topic, including those available through the ANZCA library.
Material and resources regarding First Nations peoples and cultures has historically been created and recorded by non-Indigenous people and may not have had the input of First Nations peoples themselves. As a result, this material may contain cultural inaccuracies and misinterpretations, or words and descriptions which could be considered insensitive, outdated and/or offensive in today's context.
Aboriginal and Torres Strait Islander people should be aware that the resources within this guide may contain images, voices, or names of deceased persons.
Talk to us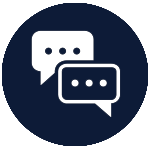 We rely on your feedback to further develop and support user access to the ANZCA library. Use the link below to provide content suggestions, as well as to make recommendations, report issues, and to give general feedback.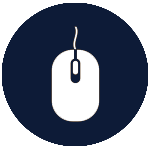 Library feedback form
Australian Indigenous HealthInfoNet
Informit Indigenous Collection
Informit Health Collection
Informit Health Collection

Informit Health Collection covers more than 190 titles from Australasia (including ANZCA publications), including peer-reviewed journals, trade publications, conference papers and e-books.
ANZCA acknowledges the traditional custodians of Country throughout Australia and recognises their unique cultural and spiritual relationships to the land, waters and seas and their rich contribution to society. We pay our respects to ancestors and Elders, past, present, and emerging.
ANZCA acknowledges and respects Māori as the Tangata Whenua of Aotearoa and is committed to upholding the principles of the Treaty of Waitangi, fostering the college's relationship with Māori, supporting Māori fellows and trainees, and striving to improve the health of Māori.