The Geoffrey Kaye Museum of Anaesthetic History chronicles the history of anaesthesia, intensive care and pain medicine. It is one of the largest and most comprehensive anaesthetic history collections in the world.
The museum's latest exhibition, Djeembana Whakaora,recognises and values traditional modes of care and knowledge transmission.
This exhibition draws on thousands of generations of specialist knowledge. It is a contemporary expression of how First Nations peoples have always responded to their own health needs within cultural contexts, and created space for themselves within the dominant European model of health.
This exhibition has been curated by First Nations curators, with First Nations contributors, providing First Nations insights to medicine, health and healing. All of whom reside on the sacred lands now known as Australia.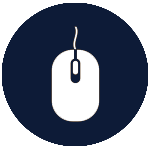 Link to the exhibition