Skip to Main Content
It looks like you're using Internet Explorer 11 or older. This website works best with modern browsers such as the latest versions of Chrome, Firefox, Safari, and Edge. If you continue with this browser, you may see unexpected results.
This guide has been designed for anaesthetists and specialist pain physicians interested in Indigenous health to locate relevant resources on this topic, including those available through the ANZCA library.
Material and resources regarding First Nations peoples and cultures has historically been created and recorded by non-Indigenous people and may not have had the input of First Nations peoples themselves. As a result, this material may contain cultural inaccuracies and misinterpretations, or words and descriptions which could be considered insensitive, outdated and/or offensive in today's context.
Aboriginal and Torres Strait Islander people should be aware that the resources within this guide may contain images, voices, or names of deceased persons.
How to access e-books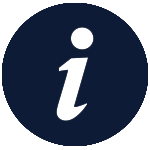 Your college ID (or staff username) and ANZCA/ Networks password are required to access library e-resources.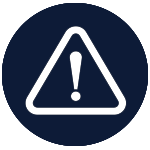 Having trouble logging into e-resources? Try emptying your browser cache, closing and reopening your browser and trying again.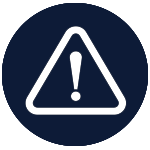 Forgotten your ANZCA/ Networks password? Try resetting your password using the "Forgot Password?" link and/or messaging the "Webmaster (technical issues)" via the college contact form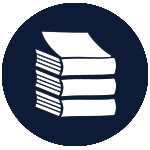 Can't find your book online? Borrow a print copy or request a chapter via our article request service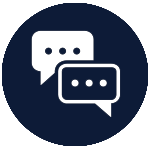 Experiencing difficulties, or need help accessing e-books? Contact the Library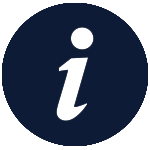 For further information about searching and accessing e-books, see the E-books guide
Borrowing books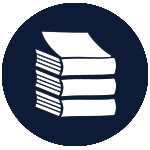 ANZCA library provides access to a large range of print items, specialising in anaesthesia and pain medicine-related titles.
Items can be requested by searching the ANZCA Library, selecting the item title and then selecting the [ Request Item for Loan ] button
Items available for loan include textbooks, CD-ROMs and DVDs
Requested items are delivered/returned via courier FREE-OF-CHARGE
When placing a request, first-time users will be required to create a password for their personalised Library Account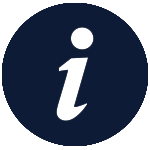 For further information about requesting books, see the Borrowing books page
Special report: Cultural safety within vocational medical training
Cultural safety within vocational medical training

The CMC in partnership with Te ORA commissioned this report to look at actions medical colleges are taking to support health equity, and to seek feedback on how Māori fellows and trainees experience vocational medical training. The report provides a knowledge base to support the evolution of vocational medical training towards cultural safety.
E-Books
Australia's Rural, Remote and Indigenous Health, 3e

by

Australia's Rural, Remote and Indigenous Health 3e is a practical guide to the delivery of health care in rural and remote Australia. Drawing on personal experiences of rural practitioners, historical accounts, literature analysis and epidemiology, it discusses the economic, social and political forces that shape healthcare in rural and remote Australia.

ISBN: 9780729542418

Publication Date: 2016-04-04

Community-Led Research: Walking New Pathways Together

by

The concept of community-led research has taken off in recent years in a variety of fields, from archaeology and anthropology to social work and everything in between. Drawing on case studies from Australia, the Pacific and Southeast Asia, this book considers what it means to participate in community-led research, for both communities and researchers. How can researchers and communities work together well, and how can research be reimagined using the knowledge of First Nations peoples and other communities to ensure it remains relevant, sustainable, socially just and inclusive?

ISBN: 9781743327579

Publication Date: 01 July 2021

Cultural Competence in Health Care: A Guide for Professionals

by

Cultural competence in Health Care provides a balance between a theoretical foundation and clinical application. Because of the focus on basic principles, this book will be useful not only in the United States, but throughout the world as Cultural Competence is intending to fill the cultural competence gap for students and practitioners of medicine and related health sciences, by providing knowledge and describing the skills needed for culturally relevant medical care of patients of diverse ethnic and cultural backgrounds.

ISBN: 9780387721712

Publication Date: 2008-01-14

Culture, Diversity and Health in Australia : Towards Culturally Safe Health Care

by

Australia is increasingly recognised as a multicultural and diverse society. Nationally, all accrediting bodies for allied health, nursing, midwifery and medical professions require tertiary educated students to be culturally safe with regards to cultural and social diversity. This text, drawing on experts from a range of disciplines, including public health, nursing and sociology, shows how the theory and practice of cultural safety can inform effective health care practices with all kinds of diverse populations.

ISBN: 9781000347135

Publication Date: 2021-05-30

Dark Emu : Aboriginal Australia and the Birth of Agriculture

by

Dark Emu puts forward an argument for a reconsideration of the hunter-gatherer tag for pre-colonial Aboriginal Australians. The evidence insists that Aboriginal people right across the continent were using domesticated plants, sowing, harvesting, irrigating, and storing, behaviours inconsistent with the hunter-gatherer tag. Gerritsen and Gammage in their latest books support this premise but Pascoe takes this further and challenges the hunter-gatherer tag as a convenient lie. Almost all the evidence in Dark Emu comes from the records and diaries of the Australian explorers, impeccable sources.

ISBN: 9781925768954

Publication Date: 2018

Indigenous Knowledge Systems and Research Methodologies: Local Solutions and Global Opportunities

by

Bringing together researchers from geographically, culturally, and linguistically diverse regions, Indigenous Knowledge Systems and Research Methodologies offers guidance and lessons learned from research projects in and with Indigenous communities around the world. This edited volume explores issues of power, representation, participation, and accountability in studies involving Indigenous peoples and draws on contributors' reflections of their own varied experiences conducting collaborative research in distinct yet related fields.

ISBN: 9781773382098

Publication Date: 2020

LIME Good Practice Case Studies: Volume 4 2017

by

The LIME Good Practice Case Studies Resources showcase examples of good practice in Indigenous medical and health education from schools and specialist colleges across Australia and Aotearoa/New Zealand.

ISBN: 9780734053169

Publication Date: 2017

The Nature of the Doctor-Patient Relationship: Health Care Principles Through the Phenomenology of Relationships with Patients

by

This book serves to unite biomedical principles, which have been criticized as a model for solving moral dilemmas by inserting them and understanding them through the perspective of the phenomenon of health care relationship. Consequently, it attributes a possible unification of virtue-based and principle-based approaches.

ISBN: 9789400749399

Publication Date: 2012-08-01

Overview of Aboriginal and Torres Strait Islander health status, 2017

by

The Overview of Aboriginal and Torres Strait Islander health status (Overview) aims to provide a comprehensive summary of the most recent indicators of the health and current health status of Australia's Aboriginal and Torres Strait Islander people.

Publication Date: 2018

Perioperative Mortality in New Zealand: Fifth report of the Perioperative Mortality Review Committee (the POMRC). Report to the Health Quality & Safety Commission New Zealand

by

This report presents information on perioperative mortality in New Zealand during 2009–2013 for two new clinical areas: 30-day mortality following operations and procedures under general anaesthesia and day-of-the week mortality. As part of the POMRC's continued surveillance of perioperative mortality over time, rates for a number of clinical areas and procedures included in previous reports are presented here for 2009–2014.

ISBN: 9780908345328

Publication Date: June 2016

Routledge Handbook of Indigenous Wellbeing

by

The Routledge Handbook of Indigenous Wellbeing consists of five themes, namely, physical, social and emotional, economic, cultural and spiritual, and subjective wellbeing. It fills a substantial gap in the current literature on the wellbeing of Indigenous people and communities around the world. This handbook sheds new light on understanding Indigenous wellbeing and its determinants, and aids in the development and implementation of more appropriate policies, as better evidence-informed policymaking will lead to better outcomes for Indigenous populations. This book provides a reliable and convenient source of information for policymakers, academics and students, and allows readers to make informed decisions regarding the wellbeing of Indigenous populations. It is also a useful resource for non- government organizations to gain insight into relevant global factors for the development of stronger and more effective international policies to improve the lives of Indigenous communities. improve the lives of Indigenous communities.

ISBN: 9781138909175

Publication Date: 2019-05-08

Social Determinants of Indigenous Health

by

This groundbreaking study examines the social and political circumstances that have led to the "Fourth World" health standards of Australia's Indigenous population. Providing a systematic overview of the relationship between the social and political environment and health, leading researchers discuss the causes behind poor health outcomes and outline how such programs can be successful while reflecting on the long-term health effects that dispossession, colonial rule, and racism have had on the Indigenous people.

ISBN: 9781741751420

Publication Date: 2007-09-01

Teaching Professional Attitudes and Basic Clinical Skills to Medical Students: A Practical Guide

by

This concise, easy to read title is designed for clinical teachers looking to refine their approach to teaching professional attitudes and basic skills to medical students. Doctors differ in values, training and practice setting, and eventually they adopt diverse approaches to patient interviewing, data collection and problem-solving.

ISBN: 9783319200880

Publication Date: 2015-09-15

Transforming the Patient Experience: A New Paradigm for Hospital and Physician Leadership

by

This book provides an organizational model of the common ground needed to improve patient care and adapt to today's healthcare environment. The relationship between a hospital CEO and a general surgeon and how they aligned, motivated and partnered with physicians to change the culture of a hospital and implement patient oriented systems is the essential element of this text.

ISBN: 9783319169279

Publication Date: 2015-11-10

Working Together: Aboriginal and Torres Strait Islander Mental Health and Wellbeing Principles and Practice, 2e

by

Published in 2014, Working Together was funded by the Australian Government Department of the Prime Minister and Cabinet, Telethon Kids Institute/Kulunga Aboriginal Research Development Unit in collaboration with the University of Western Australia.

This 2nd edition is intended for staff and students and all health practitioners working in areas that support Indigenous mental health and wellbeing. It includes several new chapters and provides a high quality, comprehensive examination of issues and strategies influencing Aboriginal and Torres Strait Islander mental health and social and emotional wellbeing. We wish to confirm that all hard copies of the 2nd Edition have now been widely distributed to services, mental health practitioners, educators and other stakeholders around Australia and the book is now only available online.

It examines issues across the life course, with a greater focus on children and young people; the significant impacts of mental health in the justice system; the cultural determinants of social and emotional wellbeing and intellectual and developmental disabilities. It includes holisitic models of care, as well as interdisciplinary and inter-professional approaches and working with carers to deliver an even more robust text and resource.

Publication Date: 2014
Additional titles
For a comprehensive list of eBooks and print books, click the link below.
Books
Aboriginal Healthworkers

by

Aboriginal healthworkers are employed by Australian primary health care services to help bridge the gap between the Western medical clinic and their own kin. Much controversy surrounds what they can and should be doing. Aboriginal Healthworkers looks at what healthworkers do, what they think about their work, and how their work is perceived by doctors, nurses, social workers, transport workers, and, crucially, their Aboriginal clients. The author's unique contribution brings ethnographic methods to his study of a group of urban healthworkers, and allows their voices to be heard. Healthworkers speak frankly about the state of Aboriginal primary health care in Australia. Daily visits to homes of families whose health continues to be eroded by the historical legacy of exclusion, cultural oppression, and racism highlight the serious lack of professional recognition and support. In response, this powerful book portrays the unique healing practice offered by Aboriginal healthworkers and urges that practical steps be taken to bolster their holistic approach.

ISBN: 9781920694760

Publication Date: 2006-11-01

Aboriginal primary health care : an evidence-based approach, 3e

by

A comprehensive treatment of primary health care issues affecting Aboriginal people in Australia. The book aims to assist those working in the field of Aboriginal health to understand the evidence base behind primary care interventions. Recommendations for ways of implementing various measures are discussed.

ISBN: 9780195551389

Publication Date: 2008

Growing up Aboriginal in Australia

by

Childhood stories of family, country and belonging What is it like to grow up Aboriginal in Australia? This anthology, compiled by award-winning author Anita Heiss, showcases many diverse voices, experiences and stories in order to answer that question. Accounts from well-known authors and high-profile identities sit alongside those from newly discovered writers of all ages. All of the contributors speak from the heart - sometimes calling for empathy, oftentimes challenging stereotypes, always demanding respect.

ISBN: 9781863959810

Publication Date: 2018-04-16

Health care and Indigenous Australians : cultural safety in practice, 2e

by

Health Care and Indigenous Australians: Cultural safety in practice, now in a fully updated second edition, is an award winning text that offers a comprehensive framework for creating a culturally safe environment and enhancing health outcomes for Indigenous Australians. The material covered has evolved from decades of working closely with Indigenous health workers, academics and communities, and teaching Indigenous health to undergraduate students. The approach taken in this book has been endorsed by the Australian Nursing and Midwifery Accreditation Council and the Royal College of Nursing as a means to provide stand-alone subjects on Indigenous health in nursing curricula. This approach is also useful and beneficial to students and professionals from a wide range of other health disciplines. Through case studies, discussions, reflections and critiques of health issues in Australia today, Health Care and Indigenous Australians offers a starting point for learning about cultural safety in an Indigenous health context, and is essential for students, academics and practitioners alike. Key features: Fully updated second edition of an award winning text; The text serves to meet the aims of the Australian Nursing and Midwifery Council and the Royal College of Nursing to provide compulsory subjects on Indigenous health in nursing curricula; Takes the approach of cultural safety as endorsed by the Congress of Aboriginal and Torres Strait Islander Nurses (CATSIN); Materials used are both culturally and locally appropriate; While this texts primary audience is those involved in the nursing curriculum, it aims to meet the needs of a range of health disciplines; Includes reflection, activity, scenario and critical thinking boxes throughout.

ISBN: 9781420256871

Publication Date: 2014

The Health of Aboriginal Australia

by

Improving the health status of Aboriginal and Torres Strait Islander peoples is a longstanding challenge for governments in Australia. While there have been improvements made in some areas since the 1970s overall progress has been slow and inconsistent. The inequality gap between Aboriginal and Torres Strait Islander peoples and other Australians remains wide and has not been progressively reduced. With a significant proportion of Aboriginal and Torres Strait Islander peoples in younger age groups, there is an additional challenge to programs and services being able to keep up with the future demands of a burgeoning population.

ISBN: 0729503852

Publication Date: 1991

Indigenous Australian health and cultures : an introduction for health professionals

by

This new edited volume has been written by a diverse group of health professionals, the majority of whom are Indigenous Australians. A life cycle approach has been adopted, with chapters focusing on pregnancy and birthing through to the care and responsibilities of the elderly. These are bookended by the first chapter on Culture, History and Health which contextualises the subsequent content and the final chapter on future directions following the National Apology.

ISBN: 9781442509979

Publication Date: 2011

Indigenous Australians and health : the wombat in the room

by

Assists the student reader, through simple and practical strategies, to appreciate and understand the importance of 'getting it right', when working with Aboriginal and Torres Strait Islander Australians in urban and remote areas. Authors: Toombs &​ Hampton from University of Queensland.

ISBN: 9780195588224

Publication Date: 2013

Macquarie Atlas of Indigenous Australia

by

The Macquarie Atlas of Indigenous Australia is a unique tool for exploring and understanding the lives and cultures of Australia's First Peoples. An atlas can represent - in graphic form - a pattern of human activities in space and time. This second edition of the award-winning Macquarie Atlas of Indigenous Australia opens a window onto the landscape of Australian Aboriginal and Torres Strait Islander lives, from over 60,000 years ago to the present time.

ISBN: 9781760556587

Publication Date: 2019-11-01

Psychology and indigenous Australians : foundations of cultural competence

by

This book fills an important gap in understanding the psychological impact of colonisation on Indigenous Australians.

ISBN: 1420256289

Publication Date: 2009

Sand Talk: How Indigenous Thinking Can Save the World

by

A paradigm-shifting book in the vein of Sapiens that brings a crucial Indigenous perspective to historical and cultural issues of history, education, money, power, and sustainability--and offers a new template for living. As an indigenous person, Tyson Yunkaporta looks at global systems from a unique perspective, one tied to the natural and spiritual world. In considering how contemporary life diverges from the pattern of creation, he raises important questions. How does this affect us? How can we do things differently? In this thoughtful, culturally rich, mind-expanding book, he provides answers. Yunkaporta's writing process begins with images. Honoring indigenous traditions, he makes carvings of what he wants to say, channeling his thoughts through symbols and diagrams rather than words. He yarns with people, looking for ways to connect images and stories with place and relationship to create a coherent world view, and he uses sand talk, the Aboriginal custom of drawing images on the ground to convey knowledge. In Sand Talk, he provides a new model for our everyday lives. Rich in ideas and inspiration, it explains how lines and symbols and shapes can help us make sense of the world. It's about how we learn and how we remember. It's about talking to everyone and listening carefully. It's about finding different ways to look at things. Most of all it's about a very special way of thinking, of learning to see from a native perspective, one that is spiritually and physically tied to the earth around us, and how it can save our world

ISBN: 9780062975645

Publication Date: 2020-05-12

Shattering stereotypes : experiences of Australian and Canadian First Nations general practitioners and family doctors

by

Ch. 1: Introduction to the book Dr. Aleeta Fejo -- Ch. 2: Dear me Dr. Amy-Lea Perrin -- Ch. 2B: Comments by the editors -- Ch. 3: My father's daughter Dr. Aleeta Fejo -- Ch. 3B: Aleeta's partner -- Ned Elliott's story -- Ch. 4: The days in years Dr. Janelle Trees -- Ch. 4B: Janells' partner -- Claudia Jocher's story -- Ch. 5: Maskihkiwiniwiyân acimowin ewiyacimohstatikohk ôma kakitohskiskinomaksoyan ocih maskihkiwiniwiyân -- My story of becoming a Nehiyaw (Cree) medical doctor Dr. James Makokis -- Ch. 5B: Parental dreams & aspirations: what any parent wants for their children Pat & Eugene Makokis -- Ch. 6: Kood jee wee win mesh qui si eq way Dr. Melinda Fowler -- Ch. 7: Reviewing what we have learned and opening new doors Dr. Aleeta Fejo.

ISBN: 9780992281441

Publication Date: 2015

The stolen children their stories

by

Following the unprecedented demand for the Report on the stolen children which was published by The Human Rights and Equal Employment Opportunities Commission (HEROC) and retailed at $60.00, here are extracts from the Report which are mostly comprised of the actual stories told by the stolen generations of their experiences. These stories are deeply moving and compelling. HEROC will not be printing any more copies of the Report and they have given Carmel Bird the right to use the stories in this book so that they become more accessible to the wider population. Carmel has also written linking text and included a range of comments from politicians, social commentators, actors, artists and other prominent people. At a time when the national attention is sharply focused on the tragedy of the stolen generations, and when various institutions, political leaders and groups are officially apologising for the policies which saw so many young children being taken from their families, this book is extremely timely and quite unique in its content.

ISBN: 9780091836894

Publication Date: 1998

Yatdjuligin

by

Yatdjuligin: Aboriginal and Torres Strait Islander Nursing and Midwifery Care introduces students to the fundamentals of the health care of Indigenous Australians from the perspectives of both the patient and the professional. Designed for both non-Indigenous and Indigenous nurses and midwives who will work with Aboriginal and Torres Strait Islander patients, this book addresses the relationship between Aboriginal and Torres Strait Islander cultures and mainstream health services, and prepares students for practice in a variety of contexts. Fully updated to reflect the latest research, this new edition includes new chapters on child health and mental health. Updated online resources provide lecturers with resources to support student learning. Written by leading Aboriginal and Torres Strait Islander nursing and midwifery academics and practising nurses, Yatdjuligin is an indispensable resource that encourages students to reflect on their values and attitudes towards Indigenous people and health.

ISBN: 9781316642177

Publication Date: 2017-12-06
Note: some books listed here are not held by the ANZCA library; please use the Request chapter from library link if you would like to request chapters of these books.
ANZCA acknowledges the traditional custodians of Country throughout Australia and recognises their unique cultural and spiritual relationships to the land, waters and seas and their rich contribution to society. We pay our respects to ancestors and Elders, past, present, and emerging.
ANZCA acknowledges and respects Māori as the Tangata Whenua of Aotearoa and is committed to upholding the principles of the Treaty of Waitangi, fostering the college's relationship with Māori, supporting Māori fellows and trainees, and striving to improve the health of Māori.