Skip to main content
It looks like you're using Internet Explorer 11 or older. This website works best with modern browsers such as the latest versions of Chrome, Firefox, Safari, and Edge. If you continue with this browser, you may see unexpected results.
This guide has been designed for anaesthetists interested in Indigenous health to locate relevant resources on this topic, including those available through the ANZCA library.
Spotlight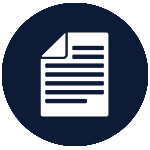 Rashidi A, Higgs P, Carruthers S. Factors affecting hepatitis C treatment intentions among Aboriginal people in Western Australia: a mixed-methods study. Australian Health Review. 2020 Sep;44(5):755-762. doi: 10.1071/AH19194.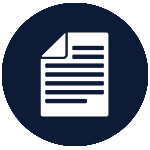 Martin P. Dialysis trial focusing on culture boosts health options for Indigenous patients. ABC News. Published 2020 Nov 26.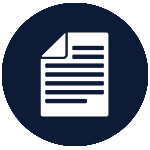 Mission Australia. Aboriginal and Torres Strait Islander summary (Youth Survey Report 2020). [Internet]. Mission Australia; 2020.
Spotlight: Ask the specialist: Larrakia, Tiwi & Yolngu stories to inspire better healthcare
Ask the Specialist is a podcast for health professionals who work with Aboriginal patients. Created in the Northern Territory of Australia, doctors from Royal Darwin Hospital ask Larrakia, Tiwi and Yolngu leaders to answer their questions which span clinical to philosophical issues.
Spotlight: RACGP Podcast: Generally Speaking: Aboriginal and Torres Strait Islander health
Dr Stoupas and Dr Singleton commemorate NAIDOC week and discuss 'closing the gap' in relation to Aboriginal and Torres Strait Islander health in Australia. They are joined by Professor Peter O'Mara who is a proud Wiradjuri man, Chair of RACGP Aboriginal and Torres Strait Islander Health and a strong advocate for Aboriginal and Torres Strait Islander youth, and improved health in general.
---
ANZCA acknowledges the traditional custodians of Country throughout Australia and recognises their unique cultural and spiritual relationships to the land, waters and seas and their rich contribution to society. We pay our respects to ancestors and Elders, past, present, and emerging.
ANZCA acknowledges and respects Māori as the Tangata Whenua of Aotearoa and is committed to upholding the principles of the Treaty of Waitangi, fostering the college's relationship with Māori, supporting Māori fellows and trainees, and striving to improve the health of Māori.