Skip to Main Content
It looks like you're using Internet Explorer 11 or older. This website works best with modern browsers such as the latest versions of Chrome, Firefox, Safari, and Edge. If you continue with this browser, you may see unexpected results.
PubMed is a search engine accessing primarily the MEDLINE database of references and abstracts on life sciences and biomedical topics. The database is maintained by the U.S. National Library of Medicine (NLM) at the National Institutes of Health.
​Access PubMed (users will be required to authenticate using their ANZCA ID and password to access full-text)
PubMed comprises over 26 million citations for biomedical literature from MEDLINE, life science journals, and online books. PubMed citations and abstracts include the fields of biomedicine and health, covering portions of the life sciences, behavioral sciences, chemical sciences, and bioengineering. PubMed also provides access to additional relevant web sites and links to the other NCBI molecular biology resources.
PubMed is a free resource that is developed and maintained by the National Center for Biotechnology Information (NCBI), at the U.S. National Library of Medicine (NLM), located at the U.S. National Institutes of Health (NIH).
Snapshot: PubMed v Ovid MEDLINE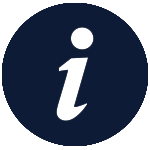 The US National Library of Medicine's (NLM) MEDLINE database is available via multiple sources, with ANZCA providing access via the NCBI PubMed and Ovid platforms.
Use Ovid MEDLINE to:
build a guided search based on MeSH headings, subheadings, filters and limits [Note: using MeSH subheadings generally returns a higher number of relevant search results]
build a line-by-line search strategy using BOOLEAN to create multiple search variations
utilise Ovids' proprietary search algorithms to provide for better matching of non-MeSH terms to their applicable MeSH counterparts
access the full-text available on the Ovid platform
Use PubMed:
when you want quick keyword-based results with automatically generated search strategies
when you are looking for extremely recent citations
when you also want to search NCBI's molecular biology resources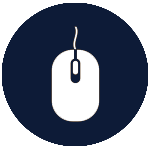 For a full comparison of the 2 services, see Dartmouth Biomedical Libraries comparison chart.
How to search PubMed
Searching PubMed
Advanced Search Techniques
ANZCA acknowledges the traditional custodians of Country throughout Australia and recognises their unique cultural and spiritual relationships to the land, waters and seas and their rich contribution to society. We pay our respects to ancestors and Elders, past, present, and emerging.
ANZCA acknowledges and respects Māori as the Tangata Whenua of Aotearoa and is committed to upholding the principles of the Treaty of Waitangi, fostering the college's relationship with Māori, supporting Māori fellows and trainees, and striving to improve the health of Māori.