Skip to Main Content
It looks like you're using Internet Explorer 11 or older. This website works best with modern browsers such as the latest versions of Chrome, Firefox, Safari, and Edge. If you continue with this browser, you may see unexpected results.
National Library of Australia (NLA)
---
Online publications can be deposited using the Australian National eDeposit service
---
All publishers in New Zealand must deposit their publications with the National Librarian. This enables the National Library of New Zealand (Te Puna Mātauranga o Aotearoa) to collect, preserve, and make available the documentary heritage of New Zealand.
Each state and territory of Australia also has specific legal deposit requirements.
"Giving AIRR&to ANZCA&and FPM research"
TheANZCA Institutional Research Repository (AIRR)has been developed to collect, preserve and promote the significant amount of important research published by college fellows and trainees.
---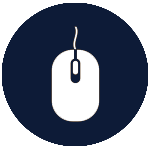 AIRR&| ANZCA Institutional Research Repository
The Registry of Open Access Repositories (ROAR) is a searchable international database indexing the creation, location and growth of open access institutional repositories and their contents.
---
As a researcher, depositing your data in a discipline repository can increase exposure and collaboration opportunities for your data and research.
---
The Registry of Research Data Repositories (re3data.org) is an Open Science tool that offers researchers, funding organizations, libraries and publishers an overview of existing international repositories for research data.
Promoting my research
---
Various mechanisms exist to promote newly published research.
ResearchGate is a social networking site for scientists and researchers to share papers, ask and answer questions, and find collaborators.
---
Academia.edu is a social networking website for academics. The platform can be used to share papers, monitor their impact, and follow the research in a particular field.
---
A Google Scholar profile is a very simple way of collating your publications (and citations to them) so that others can find your work and often find an accessible copy that they can read.
Note: Articles submitted to AIRR (see above) are automatically harvested into Google Scholar.
---
CTN-related publications can be promoted using the @ctn_anzca hashtag
---
ANZCA acknowledges the traditional custodians of Country throughout Australia and recognises their unique cultural and spiritual relationships to the land, waters and seas and their rich contribution to society. We pay our respects to ancestors and Elders, past, present, and emerging.
ANZCA acknowledges and respects Māori as the Tangata Whenua of Aotearoa and is committed to upholding the principles of the Treaty of Waitangi, fostering the college's relationship with Māori, supporting Māori fellows and trainees, and striving to improve the health of Māori.