Skip to Main Content
It looks like you're using Internet Explorer 11 or older. This website works best with modern browsers such as the latest versions of Chrome, Firefox, Safari, and Edge. If you continue with this browser, you may see unexpected results.
The ANZCA Library provides access to a wide range of resources related to Trauma.
Spotlight
Squid's Little Pink Book: A Pocket Guide for Emergency Doctors

by

This book is specifically written and designed for the pocket and to be carried everywhere by the busy emergency doctor. It is for quick reference and memory jogging when standing at a patient's bedside postulating a diagnosis. It is for those panicked moments when you feel out of control or when you just need a friend to back you up. It is to be your guide to the questions you need to already have answered before you make the consult and get grilled by the specialty team.

ISBN: 9780729543767

Publication Date: 2020-12-04

Military Advanced Regional Anesthesia and Analgesia Handbook, 2e

by

The second edition of Military Advanced Regional Anesthesia and Analgesia Handbook (MARAA) has been thoroughly revised and updated. This beautifully illustrated step-by-step guidance provides pertinent and practical guidance for managing vital acute pain services in all civilian and military clinical settings. Much of the book is devoted to step-by-step guidance on performing various regional anaesthesia nerve blocks organized by pertinent neuroanatomy, use of nerve stimulation, and use of ultrasound.

ISBN: 9780197521403

Publication Date: 2020-10-09

Essentials of Disaster Anesthesia

by

This concise guide brings together the views and knowledge of experienced responders to offer a much-needed review of the essential elements of anaesthesia and intensive care for disasters and austere environments. Combining academic theory and practical advice, the book covers topics such as emergency and trauma surgery; airway management; chemical, biological and radiological exposure; personal protective equipment; and the psychological impact of working in the operating room in disaster situations.

ISBN: 9781107498259

Publication Date: 2020-06-25
Spotlight: RACS Post Op Podcast: Trauma prevention
The most common cause of assault-related hospital admissions, particularly affecting women, is due to family violence. Surgeons are very much on the frontline dealing with trauma in a medical sense. But, they're also in a position to help mitigate future harm.
In this episode, Associate Professor Payal Mukherjee FRACS discusses the role of the surgical community in helping prevent family and domestic violence.
Trauma SIG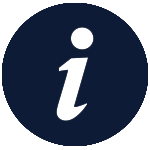 For more information about this Special Interest Group (SIG), including events, activities, resources and membership, please visit the Trauma SIG webpage on the ANZCA website.
Talk to us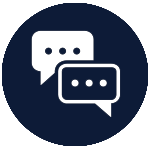 We rely on your feedback to further develop and support the ANZCA library. Use the link below to provide content suggestions, as well as to make recommendations, report issues, and to give general feedback.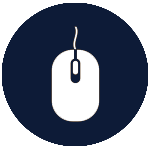 Library feedback form
ANZCA acknowledges the traditional custodians of Country throughout Australia and recognises their unique cultural and spiritual relationships to the land, waters and seas and their rich contribution to society. We pay our respects to ancestors and Elders, past, present, and emerging.
ANZCA acknowledges and respects Māori as the Tangata Whenua of Aotearoa and is committed to upholding the principles of the Treaty of Waitangi, fostering the college's relationship with Māori, supporting Māori fellows and trainees, and striving to improve the health of Māori.