Skip to main content
It looks like you're using Internet Explorer 11 or older. This website works best with modern browsers such as the latest versions of Chrome, Firefox, Safari, and Edge. If you continue with this browser, you may see unexpected results.
The ANZCA Library provides access to a wide range of resources related to Trauma.
Spotlight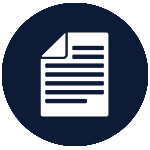 Lawati KA, Sharif S, Maqbali SA, Rimawi HA, Petrosoniak A, Belley-Cote EP, Sharma SV, Morgenstern J, Fernando SM, Owen JJ, Zeller M, Quinlan D, Alhazzani W, Rochwerg B. Efficacy and safety of tranexamic acid in acute traumatic brain injury: a systematic review and meta-analysis of randomized-controlled trials. Intensive Care Medicine. 2021 Jan;47(1):14-27. doi: 10.1007/s00134-020-06279-w.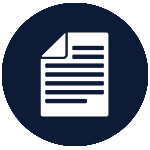 Dutton RP. Inflammation after surgical trauma: bleeding or clotting? Anesthesia and Analgesia. 2021 Jan;132(1):80-81. doi: 10.1213/ANE.0000000000005095.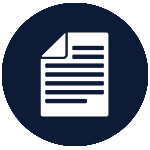 ​Kelly JR, Levy MJ, Reyes J, Anders J. Effectiveness of the combat application tourniquet for arterial occlusion in young children. The Journal of Trauma and Acute Care Surgery. 2020;2020 Jan 21.
Operative techniques and recent advances in acute care and emergency surgery

by

The aim of this book is to identify and shed new light on the main surgical practices involved in acute care and trauma surgery. Adopting an evidence-based approach, a multidisciplinary team of surgeons and intensivists illustrate basic and advanced operative techniques, accompanied by a comprehensive and updated reference collection. Emerging surgical procedures in Acute Care Surgery are also explored step by step with the help of ample illustrations.

ISBN: 9783319951140

Publication Date: 2019

Trauma and Combat Critical Care in Clinical Practice

by

Intensive Care Medicine (or Critical Care, the terms are used interchangeably) is an evolving specialty both within the UK and worldwide. It has recently been established as a UK speciality in it's own right, and is at the centre of the modern acute hospital, responsible for managing the sickest and most complex patients. There is a growing cadre of critical care specialists in the UK, underpinned by a large number of doctors in training within the specialty. Management of patients with severe traumatic injury is provided by intensive care specialists, often in conjunction with a range of other professionals such as surgeons and interventional radiologists. The management of these patients, who have competing complex injuries can be challenging. Traumatic injury is recognised as a significant cause of preventable mortality and such patients are now clustered within Major Trauma Centres across the UK. The Defence Medical Services of the UK have spent the last 10 years managing patients with very severe traumatic injuries, first in Iraq and most recently in Afghanistan. The lessons learnt from this experience has filtered through to the NHS, resulting in many changes to established practice. Whilst several books have been published based on this experience, none have focused on the intensive care management of such patients, which represents a vital link in the chain of survival from injury to recovery.

ISBN: 9783319287560

Publication Date: 2016-11-02
Library discovery search
Search the entire collection

Everything

Articles
Books
Journals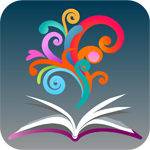 BrowZine

Trauma SIG
For more information about this Special Interest Group (SIG), including events, activities and membership, please visit the Trauma page on the ANZCA website.
Talk to us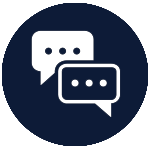 We rely on your feedback to further develop and support user access to the ANZCA Library. Use the link below to provide content suggestions, as well as to make recommendations, report issues, and to give general feedback.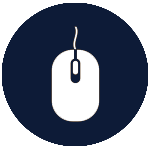 Library feedback form
---
ANZCA acknowledges the traditional custodians of Country throughout Australia and recognises their unique cultural and spiritual relationships to the land, waters and seas and their rich contribution to society. We pay our respects to ancestors and Elders, past, present, and emerging.
ANZCA acknowledges and respects Māori as the Tangata Whenua of Aotearoa and is committed to upholding the principles of the Treaty of Waitangi, fostering the college's relationship with Māori, supporting Māori fellows and trainees, and striving to improve the health of Māori.