Skip to main content
It looks like you're using Internet Explorer 11 or older. This website works best with modern browsers such as the latest versions of Chrome, Firefox, Safari, and Edge. If you continue with this browser, you may see unexpected results.
The ANZCA Library provides access to a wide range of resources related to Trauma.
Spotlight
Manual of Definitive Surgical Trauma Care: Incorporating Definitive Anaesthetic Trauma Care, 5e

by

The Manual of Definitive Surgical Trauma Care 5e, is ideal for training all surgeons who encounter major surgical trauma on an infrequent basis. The increasing role of non-operative management (NOM) has been recognised and the Military Module is substantially updated to reflect recent conflict experience. An expanded section highlights trauma management under austere conditions. Written by faculty who teach the DSTC Course, this definitive and well established book focuses on life-saving surgical techniques to use in challenging and unfamiliar incidents of trauma.

ISBN: 9781138500112

Publication Date: 2019-08-07

Essentials of Trauma Anesthesia, 2e

by

Essentials of Trauma Anesthesia provides a concise, practical review of the essential elements in the care of the severely injured trauma patient, including emergency airway management, fluid and blood resuscitation, regional and general anesthesia, and perioperative care. Essentials of Trauma Anesthesia identifies new trends in surgery and anaesthesiology practices that impact on the management of trauma patients.

ISBN: 9781107602564

Publication Date: 2012-06-07
Library discovery search
Search the entire collection

Everything

Articles
Books
Journals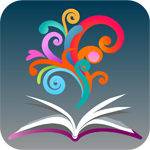 BrowZine

Trauma SIG
For more information about this Special Interest Group (SIG), including events, activities and membership, please visit the Trauma page on the ANZCA website.
Talk to us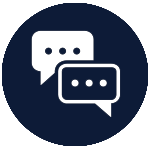 We rely on your feedback to further develop and support user access to the ANZCA library. Use the link below to provide content suggestions, as well as to make recommendations, report issues, and to give general feedback.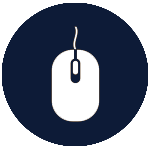 Library feedback form
---
ANZCA acknowledges the traditional custodians of Country throughout Australia and recognises their unique cultural and spiritual relationships to the land, waters and seas and their rich contribution to society. We pay our respects to ancestors and Elders, past, present, and emerging.
ANZCA acknowledges and respects Māori as the Tangata Whenua of Aotearoa and is committed to upholding the principles of the Treaty of Waitangi, fostering the college's relationship with Māori, supporting Māori fellows and trainees, and striving to improve the health of Māori.