Skip to Main Content
It looks like you're using Internet Explorer 11 or older. This website works best with modern browsers such as the latest versions of Chrome, Firefox, Safari, and Edge. If you continue with this browser, you may see unexpected results.
This page displays apps and podcasts related to airway management.
Related guides
Related websites
Airway Apps
Topicalisation
and sedation for the awake fibreoptic intubation:
Awake Fibreoptic Intubation (AFOI) is an essential core component of the Anaesthetist skill set. Successful AFOI relies on 3 critical elements to ensure a successful intubation.

1. An informed discussion and consent with the patient about the procedure.
2. An appropriate preparation of the airway, which may range from a pure topicalisation to a pure sedation technique or a combination of both.
3. The ability to navigate and drive the fibrescope.

This application aims to address the first 2 elements and discuss the theory behind the 3rd element. It contains a step by step based simple AFOI topicalisation technique calculator, a reference section and links to web-based videos and sites.

It is useful as a point of reference and as a teaching aid about AFOI for experienced fibreoptic endoscopists, who are likely to have developed their own techniques based on their reading, training and experiences.
Podcasts
BJA podcasts
These podcasts from the British Journal of Anaesthesia (BJA), discuss a broad range of issues including those in perioperative and intensive care medicine. The BJA is available through the ANZCA Library Journals list.
Podcast of interest:
Suggest an app or podcast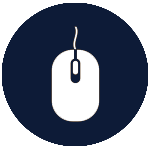 To suggest apps or podcasts for inclusion on this page, please use the Library feedback form
ANZCA acknowledges the traditional custodians of Country throughout Australia and recognises their unique cultural and spiritual relationships to the land, waters and seas and their rich contribution to society. We pay our respects to ancestors and Elders, past, present, and emerging.
ANZCA acknowledges and respects Māori as the Tangata Whenua of Aotearoa and is committed to upholding the principles of the Treaty of Waitangi, fostering the college's relationship with Māori, supporting Māori fellows and trainees, and striving to improve the health of Māori.