Skip to Main Content
It looks like you're using Internet Explorer 11 or older. This website works best with modern browsers such as the latest versions of Chrome, Firefox, Safari, and Edge. If you continue with this browser, you may see unexpected results.
This guide has been designed for anaesthetists interested in airway management to locate relevant resources on this topic, including those available through the ANZCA library.
Spotlight
Core Topics in Airway Management, 3e

by

The new edition of this popular book remains a clear, practical and highly-illustrated guide to all necessary aspects of airway management. The book has been updated throughout, to cover all changes to best practice and clinical management and provides extensive coverage of the key skills and knowledge required to manage airways in a wide variety of patients and clinical settings. The best of the previous editions has been preserved, whilst new chapters on videolaryngoscopy, awake tracheal intubation, lung separation, airway ultrasonography, airway management in an epidemic and many more have been added.

ISBN: 9781108419536

Publication Date: 2020-12-03

Anesthesia Equipment: Principles and Applications, 3e

by

Anesthesia Equipment, 3e, provides detailed information on the intricate workings of each device or workstation, keeping you fully up to date and helping you meet both equipment and patient care challenges. Details the latest machines, vaporizers, ventilators, breathing systems, vigilance, ergonomics, and simulation.

ISBN: 9780323672795

Publication Date: 2020-09-25

Emergencies in Anaesthesia, 3e

by

The third edition of Emergencies in Anaesthesia is a practical, accessible guide to all emergency situations encountered during, and immediately following, anaesthesia. Re-structured to follow the ABCDE emergency approach, this handbook guides the clinician through what to do and when, in a format that can be used rapidly.

ISBN: 9780198758143

Publication Date: 2020-11-17
Airway management SIG
For more information about this Special Interest Group (SIG), including events, activities and membership, please visit the Airway Management page on the ANZCA website.
Talk to us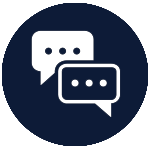 We rely on your feedback to further develop and support user access to the ANZCA library. Use the link below to provide content suggestions, as well as to make recommendations, report issues, and to give general feedback.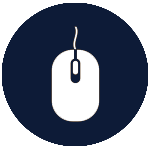 Library feedback form
ANZCA acknowledges the traditional custodians of Country throughout Australia and recognises their unique cultural and spiritual relationships to the land, waters and seas and their rich contribution to society. We pay our respects to ancestors and Elders, past, present, and emerging.
ANZCA acknowledges and respects Māori as the Tangata Whenua of Aotearoa and is committed to upholding the principles of the Treaty of Waitangi, fostering the college's relationship with Māori, supporting Māori fellows and trainees, and striving to improve the health of Māori.