Skip to Main Content
It looks like you're using Internet Explorer 11 or older. This website works best with modern browsers such as the latest versions of Chrome, Firefox, Safari, and Edge. If you continue with this browser, you may see unexpected results.
This guide has been designed for pain medicine specialists, to locate relevant resources on chronic pain, including those available through the ANZCA library.
Related guides
Other guides
Spotlight
Management of Chronic Pelvic Pain: A Practical Manual

by

This book will help gynecologists and pain management specialists optimize assessment and treatment of women with chronic pelvic pain. It addresses the most common conditions causing chronic pelvic pain in women and offers practical guidelines for treatment. Exploring issues such as pudendal neuralgia and pain caused by pelvic nerve injuries and pelvic mesh. Other sections are dedicated to examining the psychological impact of pelvic pain and the impact of pain on sexuality and relationships. Algorithms on how to work-up and treat patients with chronic pelvic pain are a valuable addition, as well as advice on what to do in situations where known treatments have failed.

ISBN: 9781108819886

Publication Date: 2021-03-25

The Oxford Handbook of the Neurobiology of Pain

by

The Oxford Handbook of the Neurobiology of Pain represents a state of the art overview of the rapidly developing field of pain research. As populations age, the number of people in pain is growing dramatically, with half the population living with pain. The opioid crisis has highlighted this problem. The present volume provides expert overviews of many complex topics in pain research that are likely to be of interest not just to pain researchers, but also to pain clinicians who are seeking new therapeutic opportunities to develop analgesics.

ISBN: 9780190860509

Publication Date: 2020-07-01

Evaluation and Management of Chronic Pain for Primary Care: A Pocket Guide for the Primary Care Provider

by

Primary care physicians are often the first caretakers to whom patients present for chronic pain. The current literature targeted at these providers is sparse, and the existing literature is very broad and large in scope and size. This first of its kind text provides a practical, hands-on approach to the evaluation and treatment of chronic pain in the family medicine setting.

ISBN: 9783030471163

Publication Date: 2020-07-02
Special Issue: Chronic Pain (The Lancet)

Pain is the most common reason people seek health care and the leading cause of disability in the world. Chronic pain has been defined as pain that persists or recurs for longer than 3 months, and it exerts an enormous personal and economic burden, affecting more than 30% of people worldwide. Even controlling for higher rates of depression, suicide, and opioid use, chronic pain is associated with a lower life expectancy.
Talk to us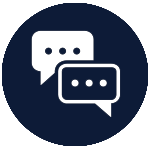 We rely on your feedback to further develop and support user access to the ANZCA library. Use the link below to provide content suggestions, as well as to make recommendations, report issues, and to give general feedback.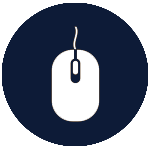 Library feedback form
ANZCA acknowledges the traditional custodians of Country throughout Australia and recognises their unique cultural and spiritual relationships to the land, waters and seas and their rich contribution to society. We pay our respects to ancestors and Elders, past, present, and emerging.
ANZCA acknowledges and respects Māori as the Tangata Whenua of Aotearoa and is committed to upholding the principles of the Treaty of Waitangi, fostering the college's relationship with Māori, supporting Māori fellows and trainees, and striving to improve the health of Māori.