Skip to main content
It looks like you're using Internet Explorer 11 or older. This website works best with modern browsers such as the latest versions of Chrome, Firefox, Safari, and Edge. If you continue with this browser, you may see unexpected results.
This guide has been designed for pain medicine specialists, to locate relevant resources on chronic pain, including those available through the ANZCA library.
Related guides
Other guides
Spotlight
Preoperative Optimization of the Chronic Pain Patient: Enhanced Recovery Before Surgery

by

Preoperative Optimization of the Chronic Pain Patient is a ground-breaking collaborative effort written by medical and psychological experts in the field of pain management with a specific interest in the perioperative arena. The modern emphasis on biopsychosocial-spiritual care is as important here as anywhere in medicine as comprehensive mind-body preparation is essential to optimize outcomes.

ISBN: 9780190920142

Publication Date: 2019-09-23

Evaluation and Management of Chronic Pain for Primary Care: A Pocket Guide for the Primary Care Provider

by

Primary care physicians are often the first caretakers to whom patients present for chronic pain. The current literature targeted at these providers is sparse, and the existing literature is very broad and large in scope and size. This first of its kind text provides a practical, hands-on approach to the evaluation and treatment of chronic pain in the family medicine setting.

ISBN: 9783030471163

Publication Date: 2020-07-02
Australian Government Productivity Commission: Innovation for care in chronic health conditions

This report is about innovative initiatives that prevent people's chronic health conditions from deteriorating or improve their management. Such initiatives aim to promote people's wellbeing, increase the efficiency of the healthcare system and reduce hospital use. The innovations highlighted in this report offer practical insights to service providers and policy makers seeking to translate abstract frameworks into sustainable change in service delivery.
Talk to us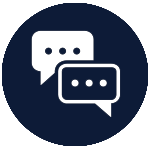 We rely on your feedback to further develop and support user access to the ANZCA library. Use the link below to provide content suggestions, as well as to make recommendations, report issues, and to give general feedback.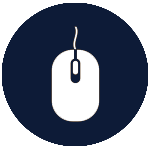 Library feedback form
---
ANZCA acknowledges the traditional custodians of Country throughout Australia and recognises their unique cultural and spiritual relationships to the land, waters and seas and their rich contribution to society. We pay our respects to ancestors and Elders, past, present, and emerging.
ANZCA acknowledges and respects Māori as the Tangata Whenua of Aotearoa and is committed to upholding the principles of the Treaty of Waitangi, fostering the college's relationship with Māori, supporting Māori fellows and trainees, and striving to improve the health of Māori.