Skip to Main Content
It looks like you're using Internet Explorer 11 or older. This website works best with modern browsers such as the latest versions of Chrome, Firefox, Safari, and Edge. If you continue with this browser, you may see unexpected results.
This guide has been designed for anaesthetists interested in Cardiac Thoracic Vascular and Perfusion (CTVP) to locate relevant resources on this topic, including those available through the ANZCA library.
Spotlight
Short Stay Management of Chest Pain

by

The second edition of this book provides scientific and clinical insights on the management of patients who arrive at the hospital with a presentation consistent with a potential acute coronary syndrome. Focusing on the cardiology aspects of chest pain, it presents the science and methodology that has allowed the remarkable improvements in diagnostic accuracy and improved patient outcomes for the evaluation of patients presenting with suspected acute coronary syndromes.

ISBN: 9783031055195

Publication Date: 2022-08-30

Congenital Cardiac Anesthesia: A Case-based Approach

by

Written by experts in the field, this highly illustrated book succinctly reviews the pathophysiology of congenital cardiac lesions along with important anaesthetic implications for each. Case scenarios cover patients of wide-ranging ages, with a focus on care in non-cardiac operating room settings, including the general operating room, cardiac catheterization laboratory and radiology.

ISBN: 9781108494168

Publication Date: 2021-09-16

Cohen's Comprehensive Thoracic Anesthesia, 1e

by

Cohen's Comprehensive Thoracic Anesthesia compiles the many recent advances in thoracic anaesthesiology into one convenient, easy-to-use reference. Concise, clinically focused chapters written by international authorities in the field cover all facets of anaesthesia practice for thoracic procedures, logically organized by preoperative, intraoperative, and postoperative considerations.

ISBN: 9780323713016

Publication Date: 2021-11-22
CTVP SIG Resources
Iron therapy for cardiac patients - Professor Andrew Klein
The Perfusion Crisis Manual

by

From the publisher of the well-known Anaesthetic Crisis Manual, the Perfusion Crisis Manual (PCM) has recently been released. It is a collection of 55 cognitive aids describing approaches to major crisis management while conducting cardiopulmonary bypass or extra-corporeal membrane oxygenation (ECMO) support. The target audience is the cardiothoracic theatre team - cardiac anaesthetists, perfusionists, cardiothoracic surgeons and nurses.

Call Number: NOT AVAILABLE FOR LOAN/ONLINE

ISBN: 9780648270218

Publication Date: 2019-11-30
Cardiac Thoracic Vascular and Perfusion (CTVP) SIG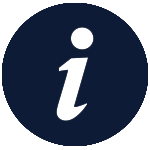 For more information about this Special Interest Group (SIG), including events, activities, resources and membership, please visit the Cardiac Thoracic Vascular and Perfusion page on the ANZCA website.
Talk to us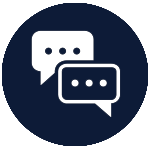 We rely on your feedback to further develop and support the ANZCA library. Use the link below to provide content suggestions, as well as to make recommendations, report issues, and to give general feedback.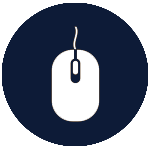 Library feedback form
ANZCA acknowledges the traditional custodians of Country throughout Australia and recognises their unique cultural and spiritual relationships to the land, waters and seas and their rich contribution to society. We pay our respects to ancestors and Elders, past, present, and emerging.
ANZCA acknowledges and respects Māori as the Tangata Whenua of Aotearoa and is committed to upholding the principles of the Treaty of Waitangi, fostering the college's relationship with Māori, supporting Māori fellows and trainees, and striving to improve the health of Māori.