Skip to main content
It looks like you're using Internet Explorer 11 or older. This website works best with modern browsers such as the latest versions of Chrome, Firefox, Safari, and Edge. If you continue with this browser, you may see unexpected results.
This guide has been designed for anaesthetists interested in Cardiac Thoracic Vascular and Perfusion (CTVP) to locate relevant resources on this topic, including those available through the ANZCA library.
Spotlight
Cardiac Anesthesia and Transesophageal Echocardiography. 2e.

by

The acclaimed "must read" for anesthesiologists new to the cardiac operating room Cardiac Anesthesia & Transesophageal Echocardiography, Second Edition is a fast, proven effective way for anesthesiology trainees to acquire the essential skills and knowledge necessary to successfully navigate the cardiac operating room. Enhanced by more than 100 photographs, nearly 200 carefully rendered line drawings, and illustrative case scenarios, this unique guide imparts the basic principles of both cardiac anesthesia and echocardiography in a way that reflects the realities of clinical anesthesia practice. Included with the book is online access to nearly 100 narrated, labeled TEE clips that introduce you to both normal and abnormal echocardiographic views. Each clip is keyed to a specific passage in the text, which provides you with a true multimedia learning experience.

ISBN: 9780071847339

Publication Date: 2019-07-30

Cardiovascular surgery: a clinical casebook

by

This clinical casebook is comprised of surgical cases involving the most important cardiovascular diseases in a concise format. Each chapter is a case that opens with a unique clinical presentation, followed by a description of the diagnosis, assessment and management techniques used to treat it, as well as questions and answers (between 8 and 10) about relevant aspects related to the diagnosis and treatment of the addressed disease. The Q&A section will broaden discussion and increase the title's pedagogical value.

ISBN: 9783319570839

Publication Date: 2019-02-04
CTVP SIG Resources
Iron therapy for cardiac patients - Professor Andrew Klein
The Perfusion Crisis Manual

by

From the publisher of the well-known Anaesthetic Crisis Manual, the Perfusion Crisis Manual (PCM) has recently been released. It is a collection of 55 cognitive aids describing approaches to major crisis management while conducting cardiopulmonary bypass or extra-corporeal membrane oxygenation (ECMO) support. The target audience is the cardiothoracic theatre team - cardiac anaesthetists, perfusionists, cardiothoracic surgeons and nurses.

Call Number: NOT AVAILABLE FOR LOAN/ONLINE

ISBN: 9780648270218

Publication Date: 2019-11-30
Cardiac Thoracic Vascular and Perfusion (CTVP) SIG
For more information about this Special Interest Group (SIG), including events, activities and membership, please visit the Cardiac Thoracic Vascular and Perfusion page on the ANZCA website.
Talk to us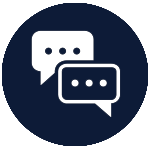 We rely on your feedback to further develop and support user access to the ANZCA library. Use the link below to provide content suggestions, as well as to make recommendations, report issues, and to give general feedback.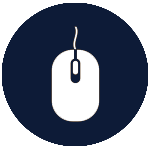 Library feedback form
---
ANZCA acknowledges the traditional custodians of Country throughout Australia and recognises their unique cultural and spiritual relationships to the land, waters and seas and their rich contribution to society. We pay our respects to ancestors and Elders, past, present, and emerging.
ANZCA acknowledges and respects Māori as the Tangata Whenua of Aotearoa and is committed to upholding the principles of the Treaty of Waitangi, fostering the college's relationship with Māori, supporting Māori fellows and trainees, and striving to improve the health of Māori.