Skip to Main Content
It looks like you're using Internet Explorer 11 or older. This website works best with modern browsers such as the latest versions of Chrome, Firefox, Safari, and Edge. If you continue with this browser, you may see unexpected results.
This page displays podcasts related to Ear, Nose, Throat and Head and Neck surgery.
Audio-Digest
The ANZCA Library now provides audio resources so you can keep up-to-date on the latest anaesthesia and pain medicine research and practice, in your car, office, home, gym or while travelling.
Audio-Digest provides instant online and mobile access to 371 accredited audio lectures and board reviews presented by experts from leading institutions, bringing clinicians a convenient continuing medical education (CME/CE) experience.
The LDI Clinical Compendia is comprised of an extensive collection of hand-selected lectures in the field of anaesthesia and pain management:
Each lecture includes a written summary
Automatically synchronizes your progress across your computer and your smartphone
A mobile app is available for Apple iOS and Android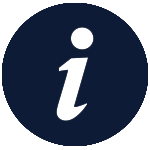 See our dedicated Audio-Digest guide for further information including full access details.
Ear, Nose & Throat related podcasts
---
ANZCA acknowledges the traditional custodians of Country throughout Australia and recognises their unique cultural and spiritual relationships to the land, waters and seas and their rich contribution to society. We pay our respects to ancestors and Elders, past, present, and emerging.
ANZCA acknowledges and respects Māori as the Tangata Whenua of Aotearoa and is committed to upholding the principles of the Treaty of Waitangi, fostering the college's relationship with Māori, supporting Māori fellows and trainees, and striving to improve the health of Māori.