CURRENT Diagnosis & Treatment: Otolaryngology - Head and Neck Surgery, 4e

by

A complete, concise review of the science and clinical practice of otolaryngology --- head and neck surgery --- with a new full-colour presentation The must-have resource for ENT board review and recertification *The acclaimed one-stop clinician's guide to treating all major diseases of the ear, nose, throat, and neck *Emphasizes the practical features of clinical diagnosis and patient management *Conveniently organized by anatomic region *FOUR NEW CHAPTERS: Professional Voice Assessment and Care; Neurolaryngology; Aural Rehabilitation and Hearing Aids; and Endoscopic Skull Base Surgery *Consistent presentation includes General Considerations, Pathogenesis, Prevention, Clinical Findings, Differential Diagnosis, and Treatment *Must-know medical and surgical management of each disorder *Thorough discussion of pathophysiology and relevant basic and clinical science *Comprehensive radiology chapter with more than 150 images *"Essentials of Diagnosis" section for each disease and disorder delivers key points at a glance

ISBN: 9780071847643

Publication Date: 2020-01-09

Multidisciplinary management of pediatric voice and swallowing disorders

by

This text provides a comprehensive review of the assessment and management of pediatric voice and swallowing disorders from the perspectives of both the pediatric laryngologist as well as the speech-language pathologist whose collaboration is critical to effective clinical care. All chapters are written by experts in dual fields and formatted to present a straightforward approach to diagnosing and managing each disorder, including descriptions of relevant operative interventions. Multiple intraoperative photographs and illustrations depicting how to perform each surgical procedure are also included. Multidisciplinary Management of Pediatric Voice and Swallowing Disorders will serve as a useful step-by-step guide and resource for not only otolaryngologists and speech-language pathologists, but all members of the pediatric aerodigestive team and all other providers caring for children affected by voice and swallowing disorders.

ISBN: 9783030261917

Publication Date: 2020
Articles of interest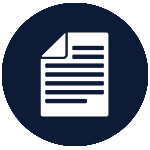 Tung A, Fergusson N.A, Ng N, Hu V, Dormuth C, Griesdale D.E.G. Medications to reduce emergence coughing after general anaesthesia with tracheal intubation: a systematic review and network meta-analysis. British Journal of Anaesthesia. 2020;124(4):480-495.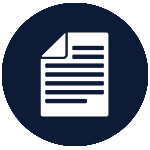 ​Popovic M, Schlenker MB, Goldshtein D, Rai A, El-Defrawy S. Preoperative fasting for ambulatory cataract surgery: a systematic review. Canadian journal of Ophthalmology Journal Canadien d'Ophtalmologie. 2019;54(2):145-149.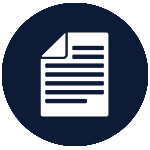 ​Bontempo LJ, Shoenberger J. Ear, nose, and throat emergencies. Emergency Medicine Clinics of North America. 2019;37(1).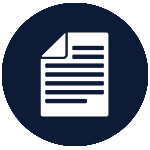 Rodriguez LV. Anesthesia for ambulatory and office-based ear, nose, and throat surgery. Otolaryngologic Clinics of North America. 2019;52(6):1157-1167.