Skip to Main Content
It looks like you're using Internet Explorer 11 or older. This website works best with modern browsers such as the latest versions of Chrome, Firefox, Safari, and Edge. If you continue with this browser, you may see unexpected results.
This guide has been designed for anaesthetists interested in the ENT specialty, to locate relevant resources on this topic, including those available through the ANZCA library.
Spotlight
CURRENT Diagnosis & Treatment: Otolaryngology - Head and Neck Surgery, 4e

by

The acclaimed one-stop clinician's guide to treating all major diseases of the ear, nose, throat, and neck. Emphasizes the practical features of clinical diagnosis and patient management .

ISBN: 9780071847643

Publication Date: 2020-01-09

Anesthesia for Otolaryngologic Surgery

by

Anesthesia for Otolaryngologic Surgery offers a comprehensive synopsis of the anesthetic management options for otolaryngologic and bronchoscopic procedures. Authored by world authorities in the fields of anesthesiology and otolaryngology, both theoretical concepts and practical issues are addressed in detail, providing literature-based evidence wherever available and offering expert clinical opinion where rigorous scientific evidence is lacking.

ISBN: 9781139088312

Publication Date: 2012-11-05
Talk to us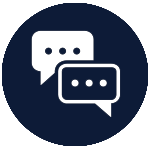 We rely on your feedback to further develop and support the ANZCA library. Use the link below to provide content suggestions, as well as to make recommendations, report issues, and to give general feedback.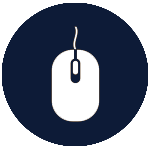 Library feedback form
ANZCA acknowledges the traditional custodians of Country throughout Australia and recognises their unique cultural and spiritual relationships to the land, waters and seas and their rich contribution to society. We pay our respects to ancestors and Elders, past, present, and emerging.
ANZCA acknowledges and respects Māori as the Tangata Whenua of Aotearoa and is committed to upholding the principles of the Treaty of Waitangi, fostering the college's relationship with Māori, supporting Māori fellows and trainees, and striving to improve the health of Māori.