Skip to Main Content
It looks like you're using Internet Explorer 11 or older. This website works best with modern browsers such as the latest versions of Chrome, Firefox, Safari, and Edge. If you continue with this browser, you may see unexpected results.
This guide has been designed to help users conduct their own literature searches on specific topics, using specialised resources (including those available via the ANZCA library).
Overview
Compose your search
Where to search
Collating the results
Literature searching learning module (Networks)
An in-depth introduction to literature searching. After completing this Scholar Role Support Resources module, participants will have sufficient knowledge to:
Undertake a literature search
Understand the concept of PICO when developing and defining a search strategy
Understand the significance of evidence-based practice
Comprehend the difference between a literature review and a systematic review
This module can be accessed via Networks (College ID and password required): Critical appraisal > Literature searching
CPD Value: CPD participants may claim this under Knowledge and skills 'Learning sessions' activity.
COVID-19 pre-populated searches
PubMed: COVID-19 search

PubMed: LitCovid

LitCovid is a curated literature hub for tracking up-to-date scientific information about the 2019 novel Coronavirus. It is the most comprehensive resource on the subject, providing a central access to 1120 (and growing) research articles in PubMed. The articles are updated daily and are further categorized by different research topics and geographic locations for improved access.
Talk to us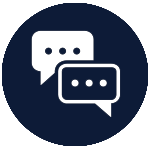 We rely on your feedback to further develop and support the ANZCA library. Use the link below to provide content suggestions, as well as to make recommendations, report issues, and to give general feedback.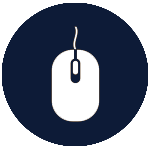 Library feedback form
ANZCA acknowledges the traditional custodians of Country throughout Australia and recognises their unique cultural and spiritual relationships to the land, waters and seas and their rich contribution to society. We pay our respects to ancestors and Elders, past, present, and emerging.
ANZCA acknowledges and respects Māori as the Tangata Whenua of Aotearoa and is committed to upholding the principles of the Treaty of Waitangi, fostering the college's relationship with Māori, supporting Māori fellows and trainees, and striving to improve the health of Māori.