Skip to Main Content
It looks like you're using Internet Explorer 11 or older. This website works best with modern browsers such as the latest versions of Chrome, Firefox, Safari, and Edge. If you continue with this browser, you may see unexpected results.
This guide has been designed for pain specialists interested in neuromodulation, to locate relevant resources on this topic, including those available through the ANZCA library.
Related guides
Other guides
Spotlight
Problem Based Learning Discussions in Neuroanesthesia and Neurocritical Care

by

This book presents a student-centric, problem-based approach to learning key issues in neuroanaesthesia and neurocritical care, a concept that is gaining popularity and acceptance in the medical education field. Each chapter starts with a brief case scenario describing the condition, followed by series of questions and answers covering important aspects like differential diagnosis, associated co-morbidity, preoperative evaluation and preparation, intraoperative anaesthetic management, postoperative management and prognosis.

ISBN: 9789811504570

Publication Date: 2020-03-11

The Oxford Handbook of the Neurobiology of Pain

by

The Oxford Handbook of the Neurobiology of Pain represents a state of the art overview of the rapidly developing field of pain research. As populations age, the number of people in pain is growing dramatically, with half the population living with pain. The opioid crisis has highlighted this problem. The present volume provides expert overviews of many complex topics in pain research that are likely to be of interest not just to pain researchers, but also to pain clinicians who are seeking new therapeutic opportunities to develop analgesics.

ISBN: 9780190860509

Publication Date: 2020-07-01

Neuromodulation in Headache and Facial Pain Management: principles, rationale and clinical data

by

This book addresses all aspects of neuromodulation therapy in the management of headache and facial pain disorders, paying particular attention to the application of this rapidly growing and fascinating therapy to different forms of headache and facial pain conditions.

ISBN: 9783030141202

Publication Date: 2019-11-20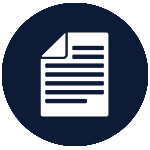 Moisset X, Pereira B, Ciampi de Andrade D, Fontaine D, Lantéri-Minet M, Mawet J. Neuromodulation techniques for acute and preventive migraine treatment: a systematic review and meta-analysis of randomized controlled trials. Journal of Headache Pain. 2020 Dec 10;21(1):142. doi: 10.1186/s10194-020-01204-4.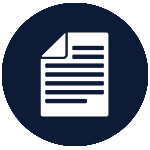 Tepper SJ, Lin T, Montal T, Ironi A, Dougherty C. Real-world experience with remote electrical neuromodulation in the acute treatment of migraine [published online ahead of print, 2020 Sep 16]. Pain Medicine. 2020;pnaa299. doi:10.1093/pm/pnaa299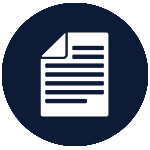 ​Kjær SW, Rice ASC, Wartolowska K, Vase L. Neuromodulation: more than a placebo effect? Pain. 2020;161(3):491-495.
Talk to us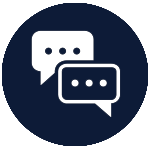 We rely on your feedback to further develop and support user access to the ANZCA library. Use the link below to provide content suggestions, as well as to make recommendations, report issues, and to give general feedback.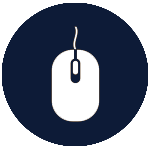 Library feedback form
---
ANZCA acknowledges the traditional custodians of Country throughout Australia and recognises their unique cultural and spiritual relationships to the land, waters and seas and their rich contribution to society. We pay our respects to ancestors and Elders, past, present, and emerging.
ANZCA acknowledges and respects Māori as the Tangata Whenua of Aotearoa and is committed to upholding the principles of the Treaty of Waitangi, fostering the college's relationship with Māori, supporting Māori fellows and trainees, and striving to improve the health of Māori.