Skip to main content
It looks like you're using Internet Explorer 11 or older. This website works best with modern browsers such as the latest versions of Chrome, Firefox, Safari, and Edge. If you continue with this browser, you may see unexpected results.
This guide has been designed for pain specialists interested in neuromodulation, to locate relevant resources on this topic, including those available through the ANZCA library.
Related guides
Other guides
Spotlight
Adult and Pediatric Neuromodulation

by

This text reviews the anatomy and physiology of neuromodulation for treatment of various pathology of the human body, with specific emphasis on sacral neuromodulation for bladder and bowel dysfunction in the adult and pediatric populations. In addition to historical overview of the various methods of neuromodulation, present day applications will be discussed as well as possible future directions for use. Adult and Pediatric Neuromodulation will be of great value to medical professionals who are interested in the use of neuromodulation as a possible therapy option for their patients, particularly when other traditional or medical management options have failed. Each chapter is written by experts in the topic of various modalities of neuromodulation.

ISBN: 9783319732664

Publication Date: 2018

Neuromodulation in Headache and Facial Pain Management

by

This book addresses all aspects of neuromodulation therapy in the management of headache and facial pain disorders, paying particular attention to the application of this rapidly growing and fascinating therapy to different forms of headache and facial pain conditions. It is divided into sections covering the principles of and rationale behind neuromodulation for headache, including in-depth discussions of challenging topics such as the definition of refractory headache and prognostic factors, and the technical aspects of devices used to modulate peripheral and central neuronal targets for the management of headaches. In addition, the book reviews the state-of-the art in current neuromodulation practice for headaches, discusses therapeutic strategies and therapy selection for each headache and facial pain disorder, and presents an in-depth, critical analysis of the published evidence, with sections covering innovative devices and emerging applications of novel neuromodulation technologies in the field.

ISBN: 9783030141202

Publication Date: 2019-11-20

Gupta and Gelb's Essentials of Neuroanesthesia and Neurointensive Care, 2e

by

This updated second edition of Gupta and Gelb's Essentials of Neuroanesthesia and Neurointensive Care contains the ideal combination of updated information for the practitioner, presented in easy-to-digest short chapters. With an essential clinical focus on key neuroanesthesia and neurointensive care knowledge, it is a practical guide for any practitioner of neuroanesthesia, beginner, occasional or experienced. The user-friendly format contains bullet points to ensure retention of important data, key points to summarize the take-home messages, suitable images to enhance understanding, and pertinent and appropriate references to allow for further exploration of the topics. This book is ideal for residents and others undergoing neuroanesthesia training. It is also a great tool for Operating Room nurses and other OR support workers, neurosurgical residents and neurointensive care professionals. This will also be a useful book to supplement knowledge for postgraduate fellowship and Board examinations.

ISBN: 9781316602522

Publication Date: 2018-06-21
Library discovery search
Search the entire collection

Everything

Articles
Books
Journals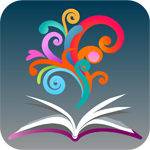 BrowZine

Talk to us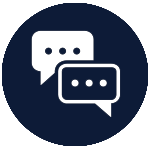 We rely on your feedback to further develop and support user access to the ANZCA Library. Use the link below to provide content suggestions, as well as to make recommendations, report issues, and to give general feedback.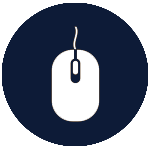 Library feedback form
---
ANZCA acknowledges the traditional custodians of Country throughout Australia and recognises their unique cultural and spiritual relationships to the land, waters and seas and their rich contribution to society. We pay our respects to ancestors and Elders, past, present, and emerging.
ANZCA acknowledges and respects Māori as the Tangata Whenua of Aotearoa and is committed to upholding the principles of the Treaty of Waitangi, fostering the college's relationship with Māori, supporting Māori fellows and trainees, and striving to improve the health of Māori.