Skip to Main Content
It looks like you're using Internet Explorer 11 or older. This website works best with modern browsers such as the latest versions of Chrome, Firefox, Safari, and Edge. If you continue with this browser, you may see unexpected results.
This guide has been designed for pain specialists interested in neuromodulation, to locate relevant resources on this topic, including those available through the ANZCA library.
Spotlight
Pathogenesis of Neuropathic Pain: Diagnosis and Treatment

by

This comprehensive source on the pathogenic origins of neuropathic pain covers the detailed molecular bases of the currently known neuropathies as classified by their pathogenic origins. Filling a critical need, this book fills the need for a resource on a syndrome that demands improved understanding by clinicians and researchers alike so that treatment options for patients are not categorically limited to a pill or a needle.

ISBN: 9783030914547

Publication Date: 2022-03-18

Advances in Chronic and Neuropathic Pain

by

This book is an in depth guide to chronic and neuropathic pain. The issue of chronic and neuropathic pain is very prevalent, yet only a fraction of the symptoms and root causes, as well as potential treatment plans, are properly understood. Additionally, less than half of cases are accurately identified and properly treated. The existing drugs, although classified as very strong and powerful, cannot provide lasting relief to chronic and neuropathic pain. Thus, with all the unique features of this condition, this book presents a systematic way of diagnosing and approaching this condition so every practitioner can appropriately treat their patients.

ISBN: 9783031106866

Publication Date: 2022-09-22

Atlas of Anatomy of the Peripheral Nerves: The Nerves of the Limbs - Expert Edition

by

This book focuses on the anatomy of the peripheral nervous system. Using the latest 3D-computer graphic modelling techniques, the author developed the innovative NEURO 3D LOCATORTM concept, which provides 3D in-vivo ultrasound images of peripheral nerve architectures, allowing readers to develop a mental real-time 3D GPS of the peripheral nervous system. This new edition is an extended version of the "Student edition" dedicated to Experts.

ISBN: 9783030491789

Publication Date: 2021-02-22
Talk to us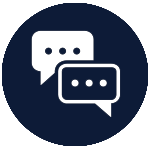 We rely on your feedback to further develop and support the ANZCA library. Use the link below to provide content suggestions, as well as to make recommendations, report issues, and to give general feedback.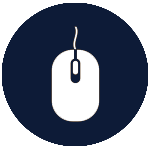 Library feedback form
ANZCA acknowledges the traditional custodians of Country throughout Australia and recognises their unique cultural and spiritual relationships to the land, waters and seas and their rich contribution to society. We pay our respects to ancestors and Elders, past, present, and emerging.
ANZCA acknowledges and respects Māori as the Tangata Whenua of Aotearoa and is committed to upholding the principles of the Treaty of Waitangi, fostering the college's relationship with Māori, supporting Māori fellows and trainees, and striving to improve the health of Māori.